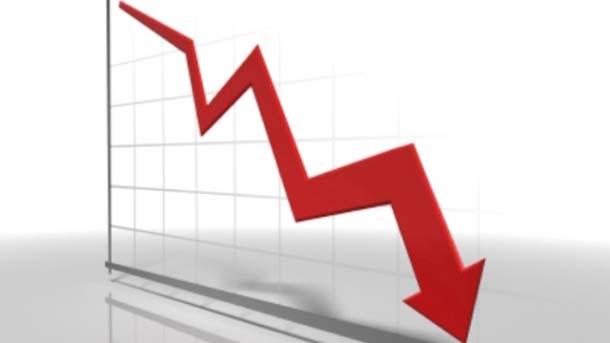 Here is the WUS OT Ambassador stat report for W/E 23 January 2014.
The key to explain what these stats are follow the first grids.
This is a remarkable picture.
All of WUS Public routed onto Div 6 Services is SIX.
Clears onto their next step is THREE.  
Books sold to Raw Public is 33.
This is from 721 supposed "active" OTs in the field.
The Ideal Morgue fundraising is appropriately moribund — except for a single collection in Salt Lake City.
All the IAS money came from PAC, Pasadena and Valley. 
This is the REAL state of affairs in Corporate Scientology. It is dead.  (Click the image to see full size)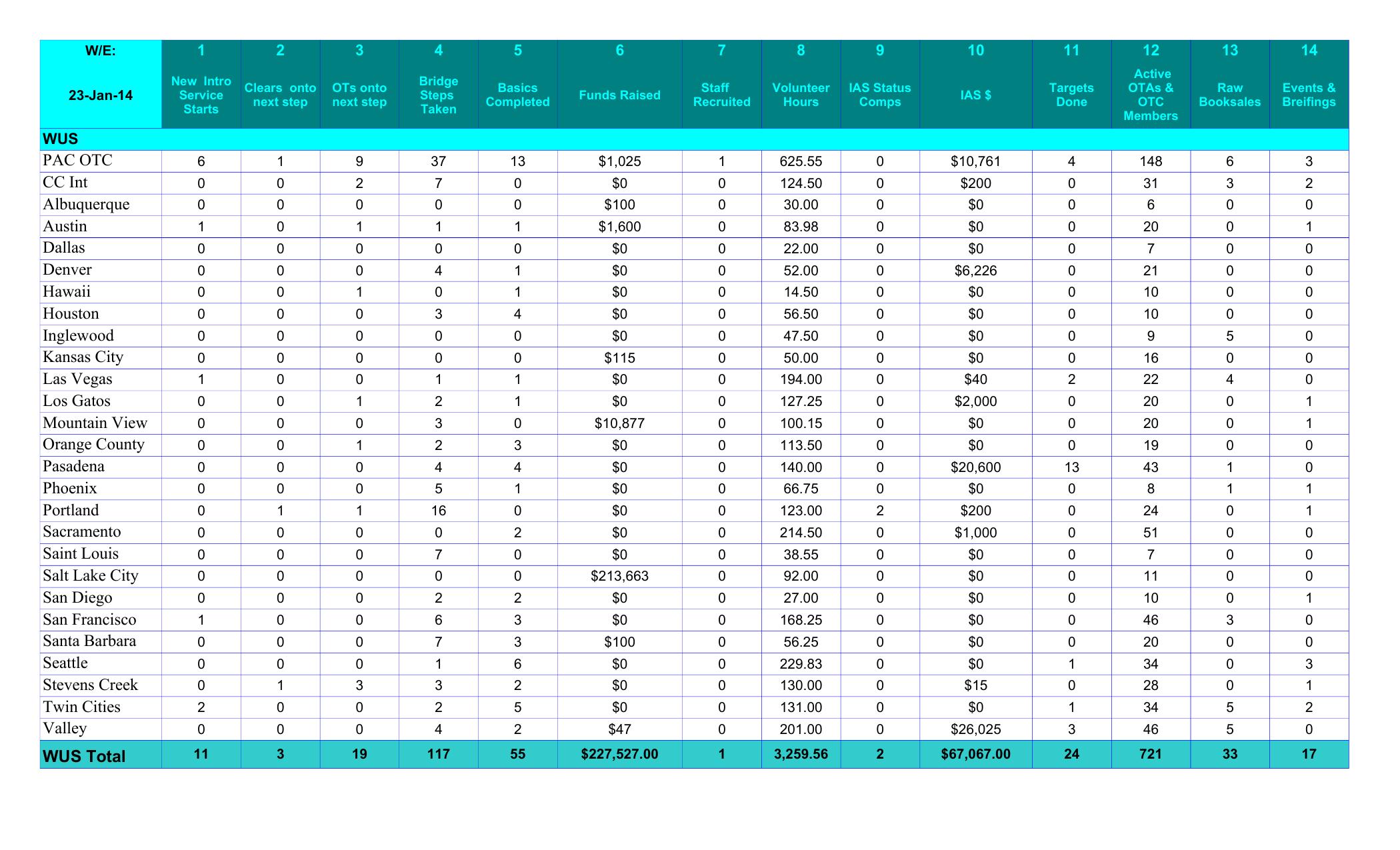 The next grid is a bit misleading as it is a screen grab of a spreadsheet and you only see the first weeks of the year that begins on June 6 2013. These weeks extend all the way to June 6 2014. But what is interesting is the comparison of "This Time Last Year" (Last Year To Date) to "This Time This Year" (This Year To Date) (Click the image to see full size)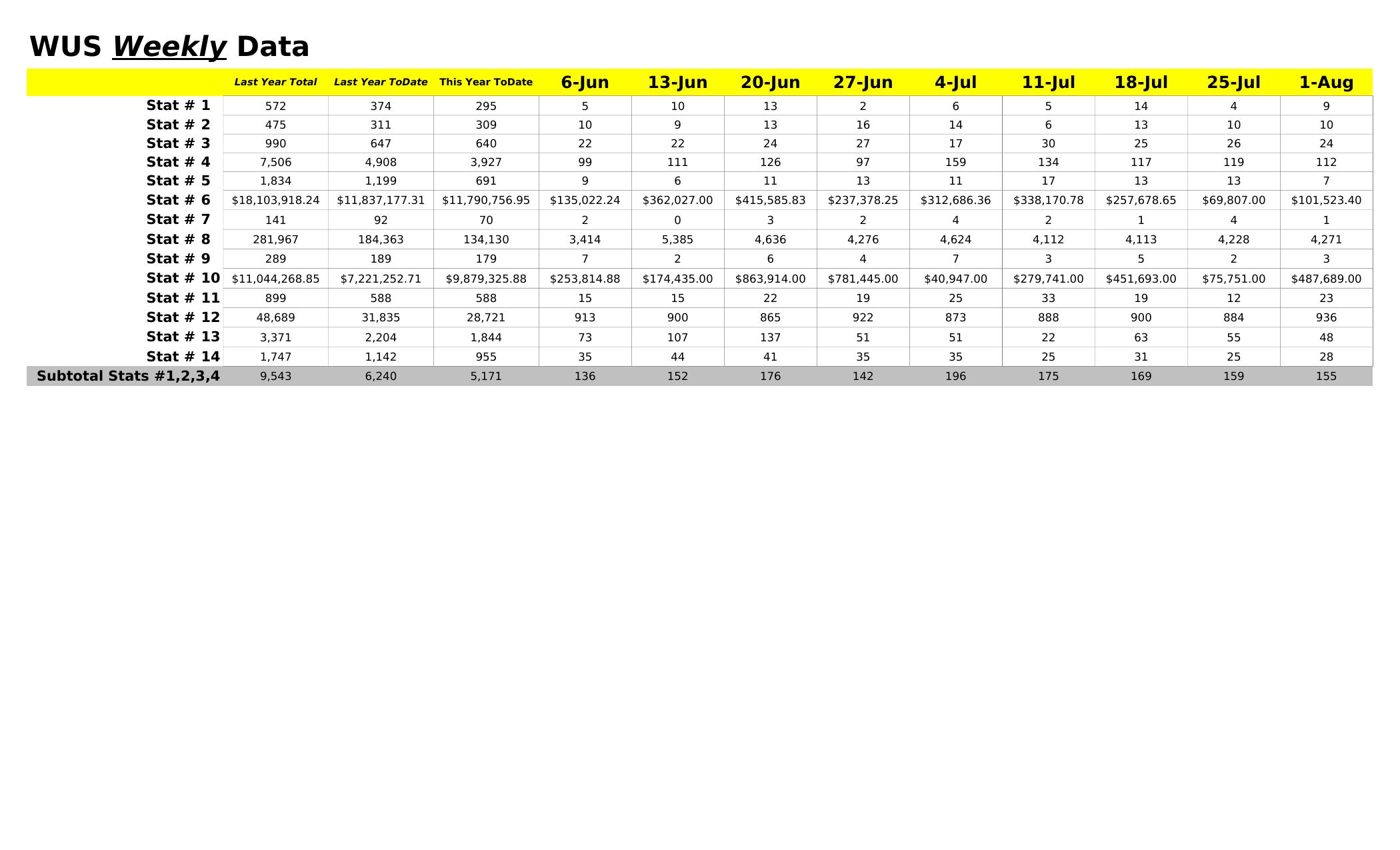 Remember, WUS is the Number One Continent in the Birthday Game and has more Ideal Orgs than any other continent — in fact there are 15 "Ideal Orgs" in WUS and only 24 in the rest of the WORLD.
And look at those comparatives. 
Not a SINGLE stat is higher so far this year compared to the same time last year except money raised for the IAS. The FIRST TWO stats of people moving on the Bridge are CRASHED.
This is not an isolated org that is "out of step". This is the entire continent of Western United States. The biggest, most "expanding" (according to the Birthday Game results) area of Scientology on earth.
The RCS is dead.
No surprise, the attempted defibrillation that was GAG II failed to revive the terminal patient. Seems to have just left some burn marks on the chest of the cadaver….