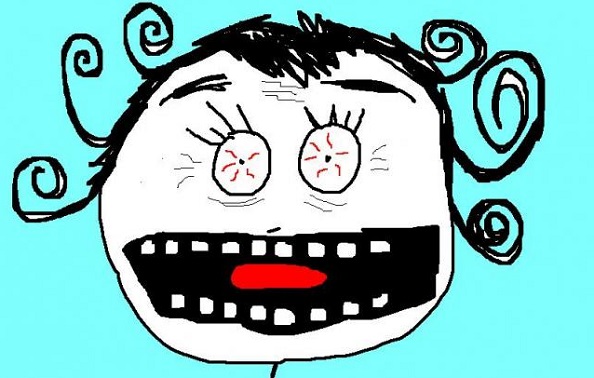 Crazy Lady Lundeen has just announced there are now 6615 "on or through" Solo NOTs.
An earlier post containing an email from Clive Rabies dated 1 February 2014 listed the figure at 6433.
That is an increase of 182.
This means they have added 182 people "on or through Solo NOTs" to the grand total in 9 months, or 20 per month.
Which means they only have 385 more to reach their "next target" of 7000. And at this rate, that monumental milestone will be rolling around in another 19 months. On 1 July 2016.
And they will reach their goal of 10,000 at the end of 2029. (Of course, with a wonderful program like "on or through" they can keep counting even those "completions" will continue to count).
This target assumes they continue not subtracting those who have been declared or those who have simply stopped auditing and are no longer "on the level." This stat actually measures the total number of people who ever started on Solo NOTs, no matter what has happened to them subsequently.
But there is an even bigger problem these stats predict. They completed 16 in a week this week.  To be kind, let's call it 10 on average and round it all out to 4o per month. They are COMPLETING 40 per month, but only ADDING 20 new per month. Income is going to decline. The numbers auditing on Solo NOTs and thus being required to show up for their 6 month paid vacations at the Friendliest Place In The World(tm) will continue to lessen. Sooner or later they will realize this and we will no longer see any "completions" announced, maybe even a Golden Age Of OT Phase II where everyone is required to go "back on the level" because COB "discovered" that they had been doing it all wrong and only with redone Objectives and a Running Pgm under their belt could anyone RERALLY complete Solo NOTs.
But this is another clear signal of the state of scientology today.  IF it were true that monumental numbers are flooding up the Bridge faster than ever, they would be ADDING more than they are COMPLETING.
Yet her TARGET — what they are hoping to achieve that is beyond their true expectations — is 82 NEW people started by March 13, 2015. That is 4.5 months and isn't even the current rate of 20 per month. She then goes on to list ONE person who arrived and more who are "scheduled to arrive."
This tells you everything about how apathetic things are inside the bubble.
Despite the rah-rah, the walls are crumbling.
From: Edy Lundeen <fscwus@flag.org>
Reply-To: sandro.l@cos.flag.org
To:
Subject: Latest 10,000 on Solo NOTs update briefing

Hello!

LRH stated:

"So future is the creation of a future illusion and the working toward that illusion to make it a reality." – LRH

The latest news on the 10,000 on Solo NOTs Campaign:

6,615 on or through Solo NOTs

We are now on an all out International Push to get to 7,000 as our next Vital Target.

——————————————-

THIS WEEK FLAG HAD HIGHEST
EVER SOLO NOTS COMPLETIONS:

16

——————————————-

Ingrid Bechtold (LRH Host at the Flag AO)

From WUS:

Carolyn Harrison                 Lisa Benest
Lynda Hubbard                    Sandy Kleinman
Jennifer Helgeson

——————————————-

The Los Angeles Area is going for 4X = 1058

To make our next target we need to get 82 more Clears and OTs arrived to FLAG to get onto New OT VII by March 13th 2015.

Janet Valdez        Arrived to stay and get on the Level

Upcoming Arrivals to get onto New OT VII:

Helen Kizler        Liam Darmody
Greg Capazorio      Riggs Eckelberry
Sherry Dewane       Sunja Ackerman
Mark McGoverny      Hagit Raviv-Ron
Trish Groesbeck     Jamie Fisher
Randy Stryker       Judy Hill
Matteo Galbiati

Should your name be here?????

——————————–

Here are some recent Flag Advanced Org statistics:

Total OTs made 4X in the last year

New OT VII Completions – 7 to 12 a week

Solo Training      2 1/2 to 3 weeks through the Advanced Solo Auditor Course (OT 6 Part A – after Basics Books)

A cross section of recent New OT VII Completions shows that it is now taking from 1 1/2 to 2 1/2 years for the majority of public to get through the Level.

Tech Estimate for OT Preps: Average tech estimate for OT Preps for those going onto New OT VI and VII with PURIFICATION RUNDOWN and SRD complete is 1 to 2 intensives.

OT Eligibility: Tech estimate for OT Eligibility with sec checking materials now in full use and due to the MARK ULTRA VIII E-METER, almost all OT Eligibility Checks for Solo NOTs are completed in 1 intensive.

It is now taking an average of 6 to 8 weeks to arrive at Flag and go home completed on New OT VI — ready to begin New OT VII — Solo NOTs.

—————————————–

*  If you are a Clear, Power Completion, or OT come in and get an interview
*  Get the facts on what it will take to get you onto New OT VII in this new Golden Age of Tech Phase II

—————————————–

THE FLAG ADVANCED ORG HAS NOW EXPANDED ITS DELIVERY TO INCLUDE CLEARS AND POWER COMPLETIONS.

Take advantage of our expertise!!!

Use US!!!!
CONTACT US NOW!!!!

323 953 3230

Love,
Edy Lundeen
Flag Service Consultant for the Flag Advanced Org (in LA).
And isn't it amazing how much faster the Sec Checks are now thanks to the Warehouse 8?
Edy, did anyone even tell you that the FSO has been using the guts of the Warehouse 8 inside their old Mark Super Duper 7's for 10 years or so? But things only sped up when the public were finally allowed to buy them?