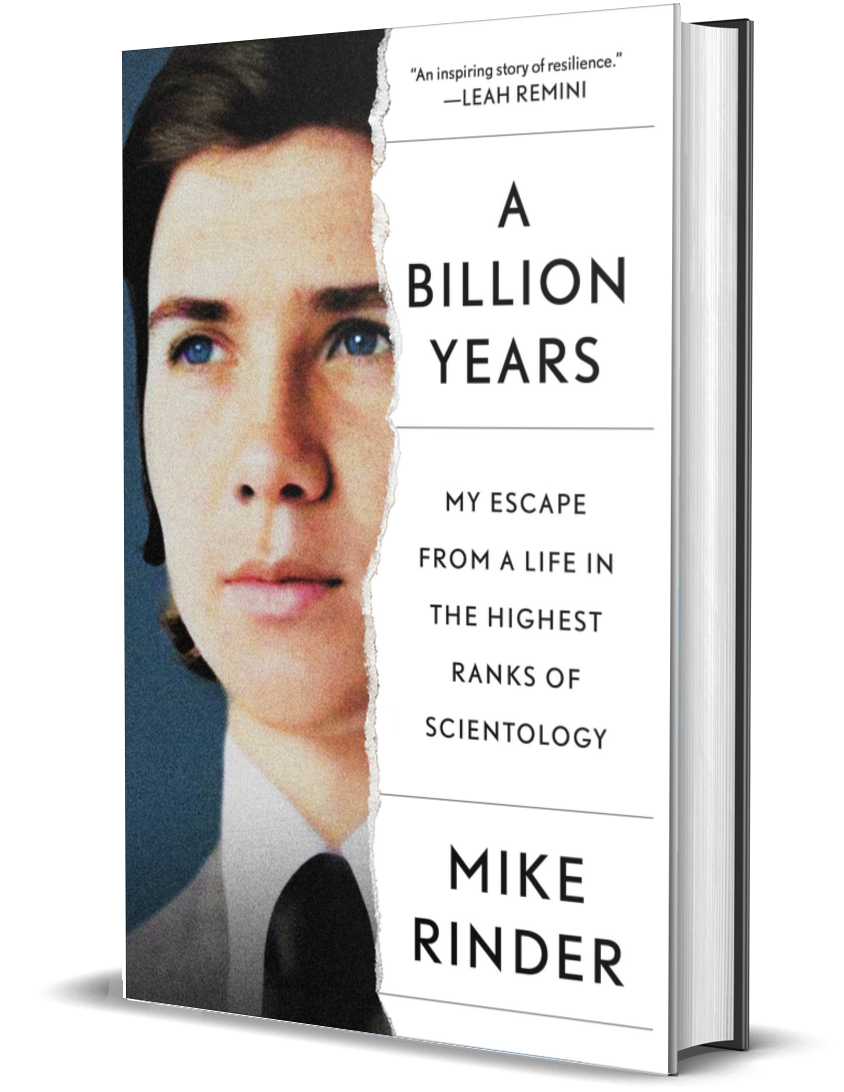 Tuesday, 27 September is the big day, and it's only a week away…
If you haven't already preordered your hard copy and/or audiobook, you can do so here.
On the 22nd, the first small excerpt from the book will be published. The 22nd will also herald the first review by one of the important book industry publications.
There won't be any other media until the 27th when the first interview on the book will be coming, and subsequently other media will then follow. I will keep you updated on what shows/publications/podcasts will be covering the book.
It's getting exciting.
Here's the full review from Alex Gibney that was cut back for the promotional pieces:
A Billion Years, Mike Rinder's extraordinary account of his time spent in – and ultimate escape from – the "prison of belief" of Scientology, is a powerful book for a number of reasons. First, it's an essential account from the inside. Second, while it's a devastating expose of the abuses of the church, its tone is measured and deeply humanistic. As such, the book is all the more effective. Rinder lets us feel what it's like to fall into a state of blind faith, and how hard it is to break free of that reality distortion field and see the truth for what it is. Nothing could be more relevant to our current moment.