A short clip from when I was recording the audiobook…
I understand there is a problem with the audiobook in the UK and Australia. I do not understand the problem, as it had been all set to launch with the book itself and then it turns out there is some issue with distribution rights that is too complicated for me to understand. I have asked the appropriate people to see if they can step in and sort it out… For the time being, you will have to do things the old fashioned way and read the book.
I went to Barnes and Noble in Manhattan to see it in a real bookstore with my own eyes!
I am sorry to do this to you again, but CBS Mornings has delayed the airing of their interview with me. I don't know when it will air, but will try to keep you informed as best I can. Seems they are worried about scientology saber-rattling their paper swords. Sigh.
There are many other media interviews lined up, but not going to say anything about them so scientology can just be surprised as I pop up in random places. The only one I will say again is that I am appearing on Megyn Kelly's Sirius XM radio show this afternoon and her podcast later in the da. She already announced it and she didn't back off last time scientology sent her threat letters, so I doubt she will do so this time.
Of course, when in New York, there are people I need to see. Dinner with Tony Ortega is a tradition. He continues to fight the good fight and has been around for longer than anyone else in exposing scientology abuses. The Underground Bunker is the wikipedia of scientology — the greatest source of information on the subject available anywhere. Plus, we always compare notes about the trials and tribulations of raising our kids…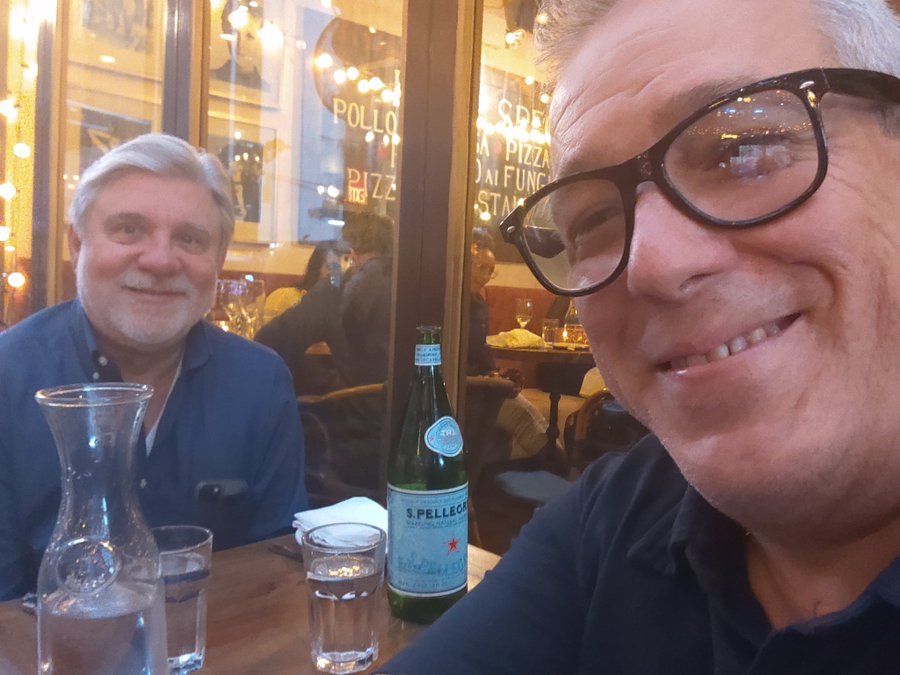 Finally, thank you all for your kind words about the book.
It's somewhat overwhelming!
Finally, this is the Amazon bestseller list in the scientology category now: