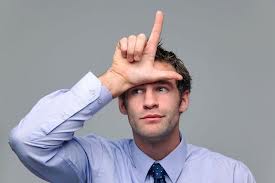 These people have totally lost touch with reality.
80 NOTs completions in a YEAR is going to have absolutely NO effect on the "theta/entheta ratio." Less of these idiotic emails might make a bit of difference though….
At 80 per year, or even 100 per year its 100 years to make their 10,000 target. Only 50 if you give them the benefit of the doubt that they have gotten 5000 in 30 years.
I wonder if these people even know anything about where they are living outside the gates of St Hill? The population of the United Kingdom and the Republic of Ireland is 70 million, increasing about 200,000 a year. 
If the highest ever number of people on NOTs at AOSHUK is 19 at one time — that is .0000002 of the population.  Or one out of every 3.68 million people. That is miniscule. Ignore the people already alive, they are servicing only one out of every 2000 ADDITIONS to the population (Births minus deaths) or one of every 10,000 people born in the UK each year. To make any real impact on this scene, they need to have a minimum of one out of every 10,000 being serviced. That means they need 7000 people in their HGC at a time. They are not even thinking with 700 or even 70. They are striving to increase their completions this YEAR from 89 to 92.  
This is so horrendously insignificant, yet they are PROMOTING their "massive" impact. Clearly they are unaware of reality. Or perhaps more accurately stated they are unaware of their unreality. This is a disease that has spread from the top down in fundamentalist Scientology. These days if anyone in the church who is in a more "senior" position than you says that something is "massive" or "awesome" or "highest ever" or "changing the course of civilization" or any of the other worn out words that are invariably followed by multiple exclamation points, it is simply accepted as "fact" with no further thought.
This is not tough math. But reality just isnt seeping into the bubble at all these days.
Date: Fri, 20 Dec 2013 
From: AOSHUK <info@aoshuk.org.uk>
Subject: From: Liza Riley – AO Tech Sec AOSHUK

Dear Xxxxx,

VERY GOOD NEWS from the NOTs Team at Ron's Home!!!

Last week we had the highest ever number of people being audited on OT V, with 19 Pre-OTs going in daily on NOTs (The Living Lightning, the very stuff of life itself!)!!! They are from all walks of life, all ages, many countries, with one thing in common, a purpose to go free and to make it, and help to reverse the dwindling spiral here on planet Earth! 

With only 11 days to go until the end of the year we are sprinting to make our target of Highest Ever OT V completions in one year! We are at 81 currently- and with those 19 playing the game we are going to make it!!!

For those of you who aren't familiar with the previous years, they are:

26
32
66
67
72
84
89

You can see that we are having a very real impact on the theta/entheta ratio, and contributing massively to helping Flag to make the international target of 10,000 on or through Solo NOTs!

With our target now in direct and real sight, our attention goes toward the future, and we would like to know from you who is going to be on the honour roll for next year- 2014? 

If you are not yet OT V do you have a plan to do OT V next year?

Have you heard about the new intensive prices released with the Golden Age of Tech Phase II? 

Do you have any questions about this, or anything else that would help you to make it?

If you are already OT V do you know of anyone else who should be on the honour roll for next year?

Thank you very much for a theta filled year of support, and for anything you have done to help us achieve this target!!! Have a great 2014!

Love from the NOTs Team at Saint Hill