Often one looks at the church of scientology and wonders if anything will ever change.
Are they bound to continue to practice Fair Game, hard sell vulturing and disconnection forever because it is dictated by L. Ron Hubbard?
The answer is no. Outside pressure, bad PR and legal cases DO impact scientology and change the way they behave.
Here is a perfect example: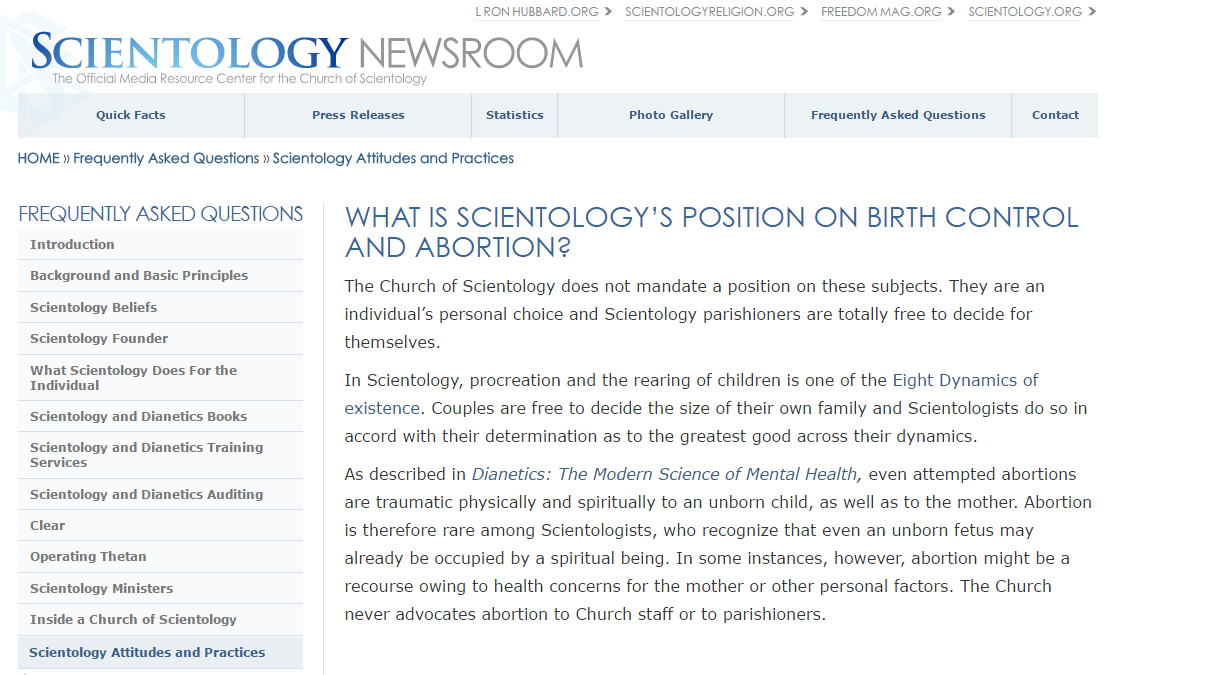 I know this is just a "PR statement" and scientology says a lot of things it doesn't practice. I am certainly not saying that because carefully worded statements like these appear in their public statements that it means they are true. I didn't just have a lobotomy. But someone sent this page to me and it reminded me how things HAVE changed.
For many years, the unofficial policy of the Sea Org was to coerce women to have abortions. There are NUMEROUS heartbreaking and CONSISTENT stories that confirm this.
It was a practice that goes back to the days of the Apollo. It became the "norm" amongst SO members.
But since Laura DeCrescenzo's lawsuit and numerous media stories about women forced or coerced into having abortions, the practice has ceased within the SO. Women who get pregnant now are pretty much automatically offloaded from the Sea Org. Nobody even TALKS to them about getting an abortion. That last sentence on their website above is now true.
It did have other consequences. Marriages became much more difficult – at the Int Base nobody was allowed to get married at all for years due to the fear that marriage would result in sex, which would result in pregnancies which was then a ticket out of the hellhole. Apparently this restriction has been eased and some couples who waited for years were finally allowed to get married.
But the good news is that outside pressure forced the church to end the practice of coercing/forcing SO members to have abortions.
Outside exposure also resulted in The Hole being disbanded.
David Miscavige no longer plays musical chairs. And physical assaults are few and far between.
These changes are ONLY because of external pressure that has come from those who have bravely stood up and said "This is wrong" despite the threats, intimidation tactics and fear engendered by scientology against anyone who speaks about it's deplorable acts.
It does bring about change. Keep this in mind if you ever wonder whether anything can be done. Or if you think your voice doesn't matter.