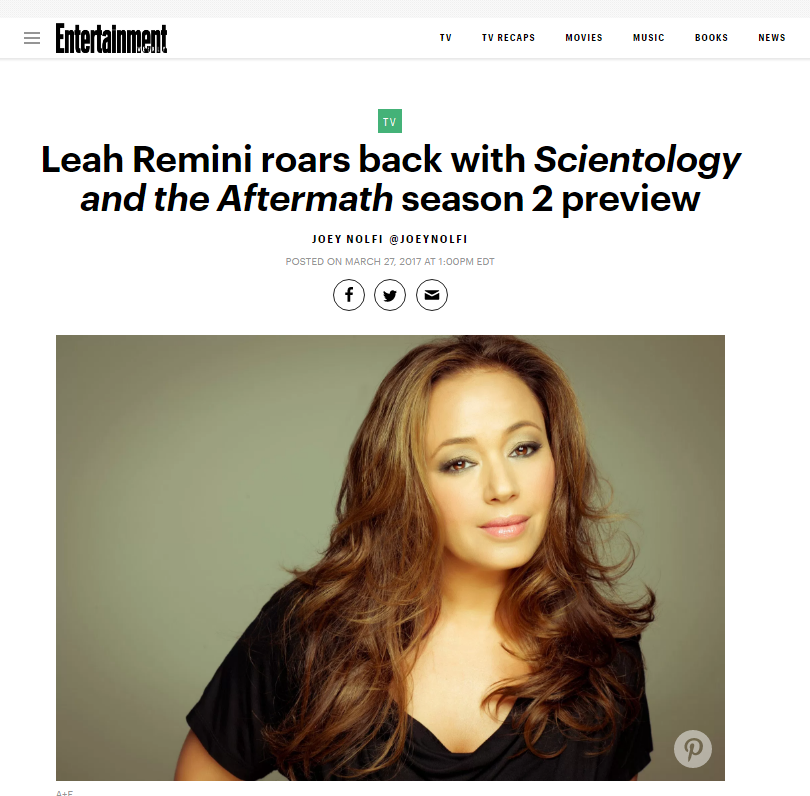 I am cheating — this is not really a "post," I am simply directing you to read this new article in Entertainment Weekly.
I am traveling which has hindered my blogging abilities.
And also, I saw a dozen fake twitter accounts sent out tweets about me this morning, so I figured they must be going nuts about something. I checked the news and this story is at the top of the Scientology newsfeed on Google. I figured this was the cause of their latest bout of ad hominem bleating, so it deserved wider coverage.
It's my middle finger of the morning to the evil empire.
Read the article here.
Someone just sent me this. I have no idea where it comes from, though it appears it might be on a Facebook page.
These people are SOOOO unreal. They actually believe they can make an impact if they "cut the subscription"??? What, 50, 100 or even 1000 people? And to get rid of A&E they would have to cancel their basic cable package. You cannot just stop "A&E" — and there are tens of thousands of people switching to "no cable" and just using streaming services/computer (which is why you see all cable channels, including A&E putting content on their webpages).
They are worse that just naive. They have apparently been turned stupid.