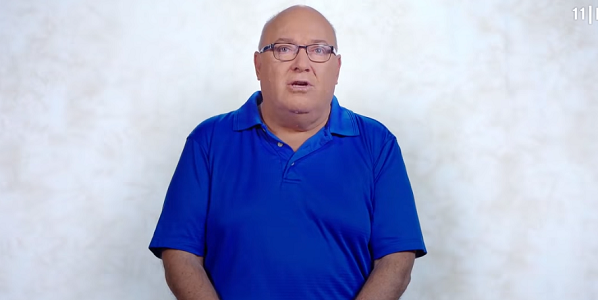 Long term supporter of this blog, Professor Aharon Friedman sent me a link to this show that aired last night on Israeli national TV (one of the 3 state owned stations, channel 11 which is like Israel's BBC)..
I asked Aharon to give a little bit of information about himself as an introduction and he sent me this:
I got into Scientology when I was in Long Island for my post doctoral studies. The LI Church was quite an intimate place, and there was no pressure or "hard sell".
In 1987 we moved to Maryland and started attending the DC Org. This was a different ball game. During my time there I completed my Auditor Training, and on return to LI, I became the C/S and then the Senior C/S of the LI Org.
I have been having doubts since we moved to Clearwater. Flag is simply an awful place. However, the "ideal orgs" program was what really got me and my wife going. The letter from Debbie Cook was the last straw.
In 2013, we left the US to go back to Israel. Shortly after we were declared, and our daughter who is in the Sea Organization has disconnected from us.
Currently, I am a member of the Board of Directors of the Israeli Center for Cults' Victims. We are active in helping victims and their families recover. We also work on educating the public about cults, and we work with legislators on a new law against cults.
Prof. Aharon Friedman
Head – Schlesinger Knowledge Center for Accelerators and Radiation Sources
Just because I was curious, I asked Aharon — he is a professor of Physics and Electrical Engineering.
The format of the show is interesting — simple and direct. I thought it was excellent.
The title of the show is "Sorry for the Question."
Here is the little blurb (may not be a perfect translation, I used Google translate for this bit, I am sure Aharon or someone else will correct me if this is too far afield).
"The program that asks everything you've always wanted to know but feared or couldn't ask. An honest and intimate glimpse into the lives of groups dealing with social stigmas through questions asked by viewers."
The program is in Hebrew with English subtitles.
Just in case this embedded video doesn't work (as it sometimes doesn't on WordPress) here is the link: https://youtu.be/yteYdaFNLy0
Makes you wonder when the last time a scientologist appeared on Israeli national TV — and whether they even have anyone who is willing to appear on TV. In the US there is no scientology spokesperson who will appear on national TV. The last one who did was Catholic lawyer Monique "Muffins" Yingling.