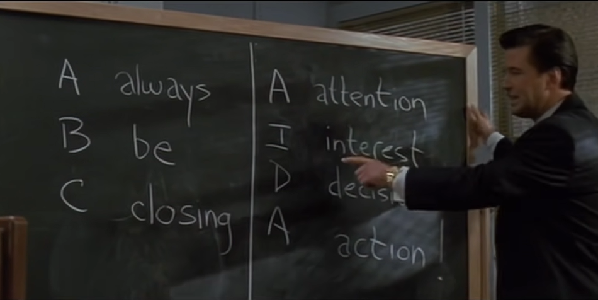 The second motto of scientology after Always Be Closing (from the wonderful movie Glengarry Glen Ross — the clip is at the end of the post below) is Always Be Infiltrating.
Of course, money comes first in scientology. But a close second is "PR area control" — infiltrating legitimate organizations to gain undeserved credibility for themselves. Often they create some sort of relationship with someone from an organization who is clueless as to who they are teaming up with as the person who reaches out to them represents an organization that has no obvious connections to scientology. "Youth for Human Rights," or "Truth About Drugs" or one of many other front groups scientology has created for this purpose.
Here is one I had not previously heard of: DCVOAD

You can see — no mention of scientology, but this is the address of the "Frasier Mansion", the scientology "National Affairs" office in DC.
They make sure to include the UPS logo "Sponsored by National VOAD Partner" (who no doubt have no clue they are being used by scientology).
Click on their website "Current Members" and this is what shows up: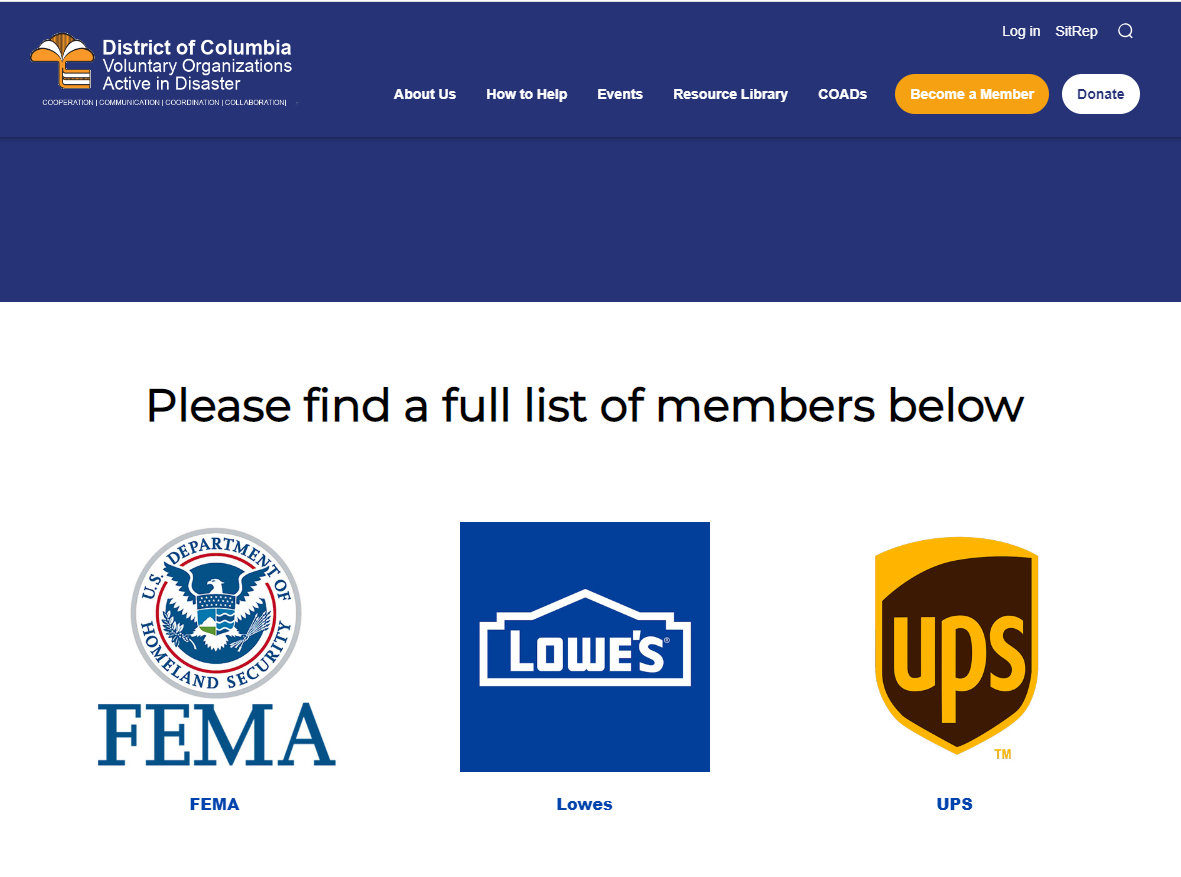 I cannot imagine FEMA or Lowe's know their good name and reputation is being used by scientology to legitimize their front group.
This is the sort of thing that will be shown at the next scientology event and Miscavige will announce to the sheeple "Our Volunteer Ministers partner with FEMA, UPS and Lowe's to help millions of people around the world wherever disaster strikes"
The VOAD is a legitimate national organization. You can see their website here: VOAD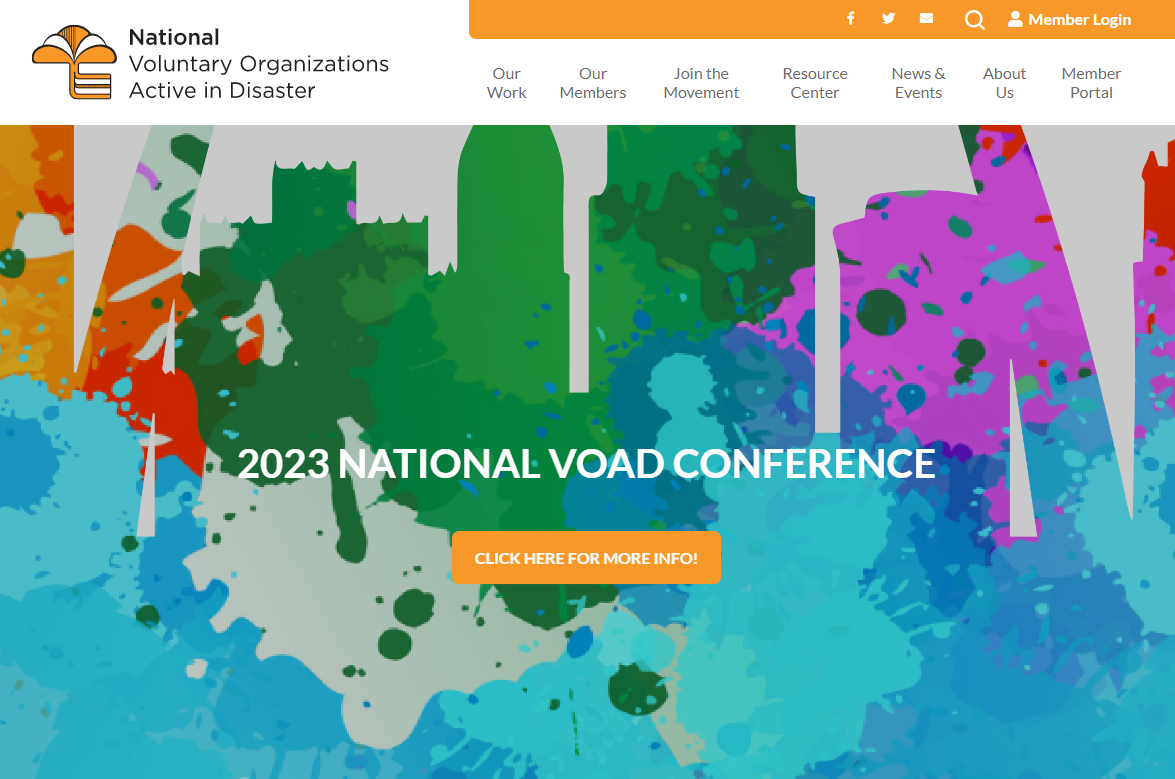 Bringing public awareness to the deceit of scientology seeking to gain acceptance for themselves is important.
Let these organizations know they are being used.