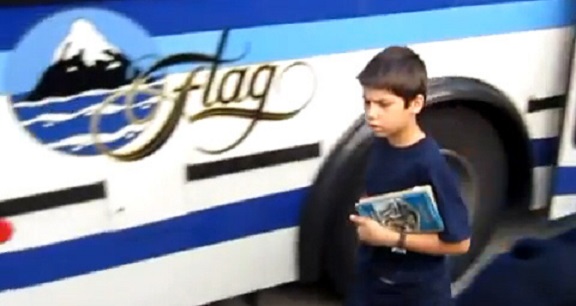 A recent Facebook posting, coupled with the blog post about my daughter yesterday, prompted me to write this today.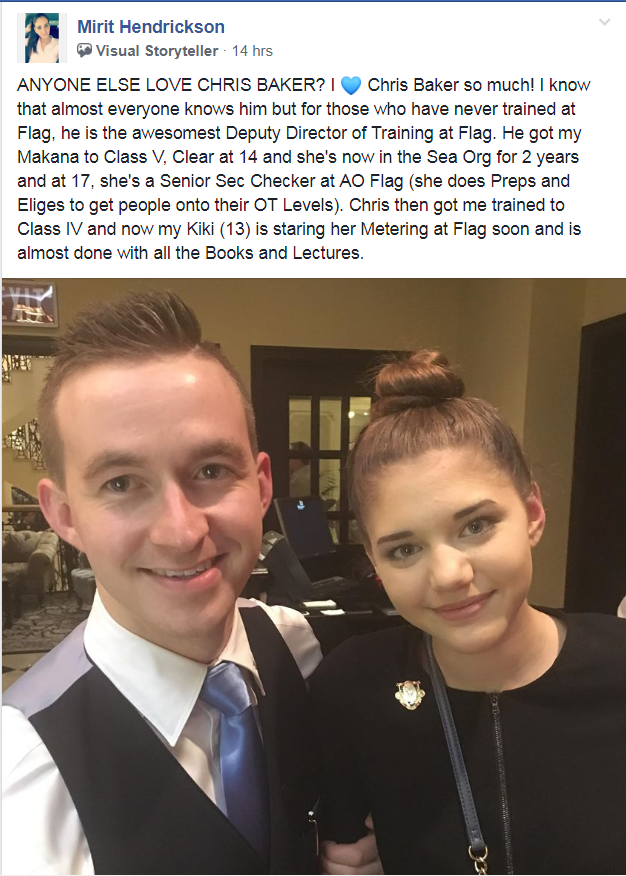 Mirit Hendrickson is a full-on scientologist known for her "VM videos" — donning a yellow t-shirt and heading out to look for photo-ops during hurricanes that she then posts all over social media to prove the "effectiveness of the tech."
Her life is immersed in all things scientology. So it is hardly a surprise that her children are being raised as part of an "ideal" scientology family (which includes joining the Sea Org as soon as possible).
As you can see she is proudly announcing that her daughter Manaka was a Class V auditor and Clear at age 14 and joined the Sea Org at age 15. And now her daughter Kiki, who is 13, is on her professional auditor training line-up.
I feel for this beautiful girl (I assume her sister is similarly blessed). They have from an early age been indoctrinated into the idea that education outside scientology is a waste of time. Manaka may not even have a high school diploma. Kiki looks to be following in her footsteps. L. Ron Hubbard believed only he had knowledge worth imparting — he is famously derisive of "wog" education and particularly higher education after he flunked out of George Washington University.
Both of them have already been subjected to the mind-fuckery of TR bullbaiting, desensitizing them to sexual harassment. Manaka is interrogating adults about their sex lives, practices and perversions at 17 (this is the primary duty she has as the "Senior Sec Checker" of the Flag AO) and her sister is soon to follow as another child "counselor" digging around looking for sordid and discreditable things in the lives of those who sit before them. I have seen what this does to children. I have been sec checked often by girls like these two. Scientologists are proud of the cold, uncompassionate "in-TR's" of these "Children of the Corn."
This is how my daughter was raised by me, so sadly I know the path.
The indoctrination of children is perhaps the most dangerous and tragic aspect of scientology.