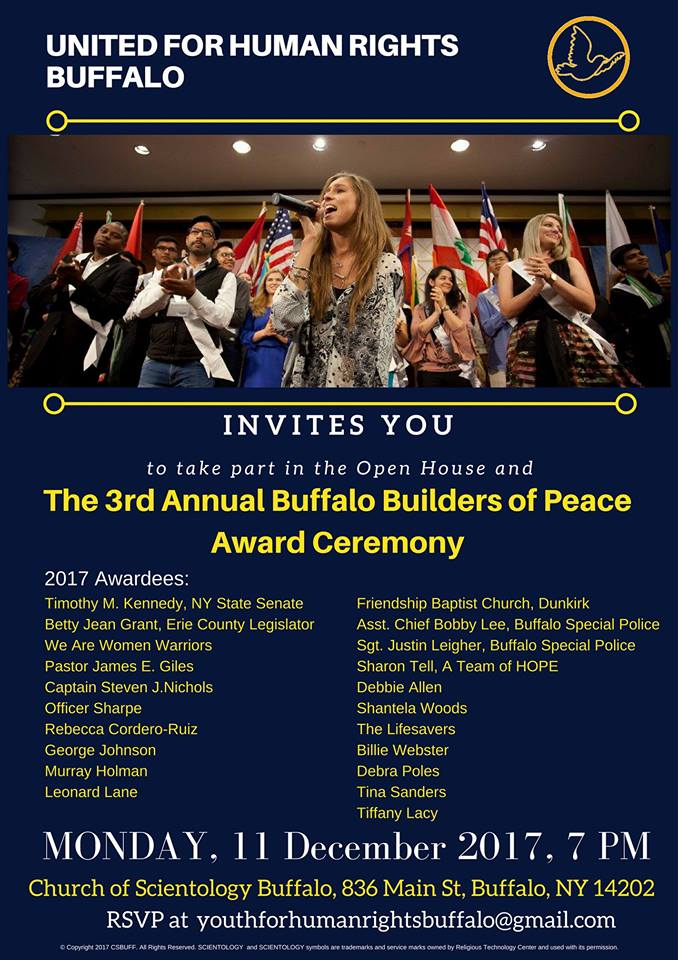 OK, this appears to be a new scientology tactic: give an "award" to everyone you know in the hope it will persuade them to show up.
Are they seriously giving "awards" to 21 people? That is more people getting awards than Buffalo Org has on staff. It's more winners than the Academy Awards…
And I wonder how many of these people know who it is they are being awarded by? They probably think "United For Human Rights Buffalo" is a legitimate organization. It is intended to create that impression. They might even think the "Human Rights" organization is just using the building for their event.
I would be certain a good percentage of them have no idea they are going to be used to promote "scientology's good works" at the next scientology event.
There are a couple of elected officials and some law enforcement people named here. Perhaps they need some help with their due diligence about this event. They should know it's like showing up to an "Equality For All" event that is in fact just a front for the KKK.
There's only a few days to clue them in.