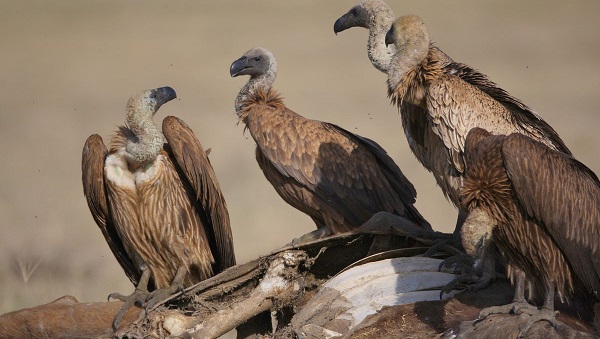 There have been numerous stories posted on Tony Ortega's blog of elderly people being scammed by scientology registrars (here is the most recent example).
One of our commenters recently sent me this, from December 2018.
It is a write up that 82 year-old Margaret Williams did to be converted into an affidavit. The commenter does not know what happened to Margaret and if she got her money back as she has not been in touch. Hopefully, she was made whole and is happily getting on with her life. If not, she should probably contact Graham Berry and ask for his help.
Just another example of the criminal, desperate for money at any cost, behavior of Scientology. And another reason the IRS should review and withdraw their tax exemption.
My name is Margaret Audrey Williams and I am 82 years old.

I was a Scientologist for 50 years.  I trusted my church and everyone in it.

This past March,  I had an experience with Scientology  in Los Angeles, California at AOLA (Advanced Organization Los Angeles) where the Staff Members used undue influence on me to illegally obtain a line of credit on 3 credit cards where they then charged $59,500 for future Scientology services.  I never authorized the charges.

The Staff members were Willie Wong, Registrar and his senior,  Morgan ___________.   Sea Org Staff member, Steve____________was also involved in the cycle.

The Sea Org Staff used many manipulative tactics to put me in state of confusion.  They applied constant pressure and then some relief with auditing (spiritual counseling) and then more pressure.

They used many methods to deceive me into obtaining 3 credit cards from Chase Bank.  I had no idea they were doing it until it was too late and I had $59,500 of debt I never authorized with Chase Bank.

Some of the methods used:
On several occasions during my stay,  they took me in a room and then several Sea Org Staff members ganged up on me for 71.5 hours trying to get me to obtain credit cards and a line of credit and purchase the rest of my Bridge to Total Freedom.   I repeatedly told them no.

Willie Wong would come to me on several occasions trying to get me to apply for a line of credit.  He said if I went to Chase Bank – I could get a line of credit.  He and another Sea Org Staff member had me go with them to Chase Bank.  I really did not want to go but the pressure was too much.

They kept me in the Registrar's Office until 9:30 pm one night.  They asked me to sign a bunch of papers.  I was very tired and did not read any of them.  I had signed thousands of papers throughout the 50 years and trusted my fellow Scientologist.  I was not given any copies of the papers.

The following day, another Sea Org Staff member told me I had $60,000 on account for future services.  I was very upset and told them I never agreed to this.

I feel they used manipulation and deceitful tactics to get me to sign those papers.

When I got back to St Louis, I spoke to Chad Lane, the Executive Director with St Louis.  He told me to write it up and he would get my money back.

  I wrote it up and then used some language to tell them how good Scientology was and how ethical it was.  I wrote the nice things in my report so I would not get into trouble.

 It is a high crime to ask for a refund (they declare you a Suppressive Person and you lose all of your friends and family inside Scientology.  It is a high crime to criticize L Ron Hubbard, Scientology, David Miscavige and Scientologists.  When you commit high crimes you get into a lot of trouble and have to pay a lot of money to get out of trouble.

Now, I feel  these tactics are used a lot within Scientology Organizations and many people are financially ruined.
UPDATE: Graham Berry did help Margaret recover her money