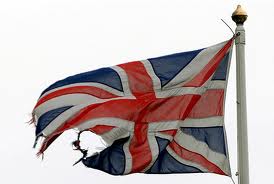 This email is a bit dated now, but I have had so much other news to report it just didn't make it into the mix.
But I looked at it this morning and it is enlightening in its own way BECAUSE it is now 3 weeks on.
I am sure that 7 OT V starts in a week is the best they have done in a LONG time. But honestly, this is really pathetic.  With an Ideal Org and SH size org in London and 6 other orgs in the UK, if this is the volume of "Bridge flow" that is occurring, it is sad that these people are SO excited about how they are taking the planet by storm because they had 7 starts in a week.
And of course, 3 weeks ago, GAG II "could be any day now"…. They are probably still saying this.
And let us know you are coming to the event that has not been scheduled!! 
Date: Sun, 06 Oct 2013 
From: AOSHUK <info@aoshuk.org.uk>

Dear OT,

We wanted to let you know the good news from Saint Hill on the making of OTs this week!!!

There were highest ever number of OT V starts with 7 public started! That's one every day of the week!

There were 15 starts in total on OT Levels, more than 2 per day, as well as 10 new OTs made during the week.

The Senior C/S is currently at Flag being briefed and trained for the Golden Age of Tech Phase II and we are all very excited about its imminent release! It could be any day now! 

Hope you're all getting on with your Basics in preparation for this!! (Or the ACCs if already done with the Basics!!!)

We also expect to know shortly the date for the IAS Event, and will let you all know straight away, but if you are already planning to come to Saint Hill for the Event showing a week later, please let us know now!

Love,

The NOTs Team at Saint Hill