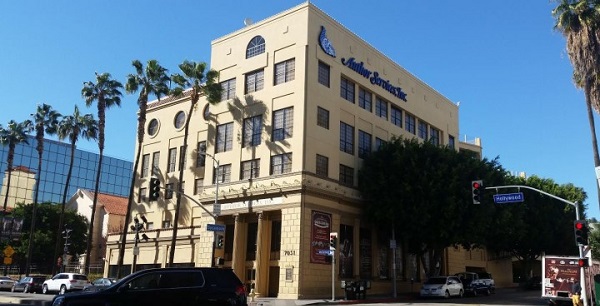 Things don't seem to be flourishing and prospering at the L. Ron Hubbard "literary agency" these days.
They are offering up their premises as a shooting location….
Next they will be renting out parking spaces in their building for the tourists on Hollywood Blvd — much like Denver Ideal Org does when the Rockies are playing at home.
This is a pretty strong signal that Miscavige has abandoned the El Cadiz apartments right behind and connected to the ASI building. He would never allow this if he was in residence. He is terrified of being in the presence of wogs. What if they took an unauthorized photo of him?  Or asked him about Leah Remini? The thought is just too much to bear.