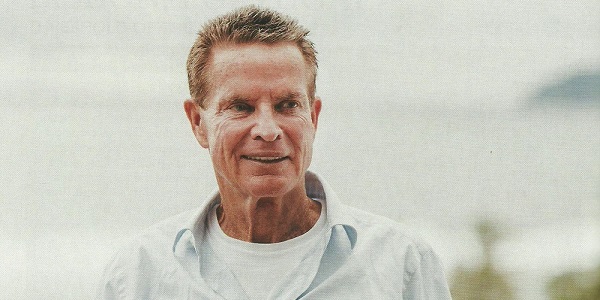 The latest edition of the L. Ron Hubbard Hall fundraising propaganda contains a two page spread on Bob Duggan.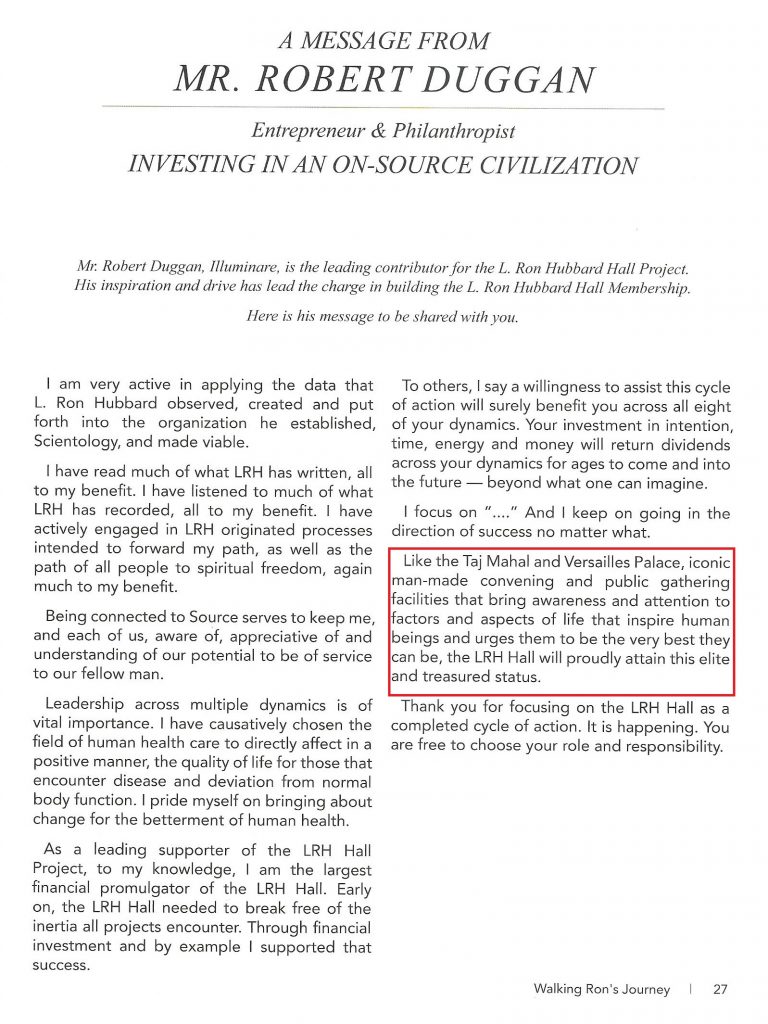 If you wade your way through the bullshit and spelling and grammar errors, you get to the most incredible statement anyone has ever made about this ridiculous hall. Comparing it to the Taj Mahal and Versailles Palace is the height of foolishness. This theater is planned as a small auditorium (if it ever gets built) — there are probably 200 of this size around the US, almost every major college and certainly every major city has one.  Even Clearwater itself has Ruth Eckerd Hall which is already too big for scientology events to fill.
The one distinction it will probably have: the "L. Ron Hubbard Hall" will likely be the most expensive auditorium of its size ever built (because they will raise twice as much money as it actually costs — they don't have to account for any of the money they collect to anyone). So perhaps the Taj Mahal and Palace of Versailles are apt comparisons in one sense: spare no expense. But don't also pretend that this is an investment in an "on-Source civilization" because if this hall actually had anything to do with that it would have to provide a LOT that Ruth Eckerd does not already offer. And it never will. Also, it may never be built…
If this Hall was really important, scientology could just BUILD it. They've got the money.
It really only has a single importance. As a symbol to get people to hand over more money.
Duggan's full page beauty shot must be making Mr. Miscavige green with envy.