Tampa sent an email out last evening announcing they are "Open to the Public."
They have implemented a few "minor guidelines" — including following their own booklet on how to stay safe and wearing facemasks and gloves (gloves? even though the evidence shows COVID-19 is not transmitted via hard surfaces).
It is going to be interesting to watch how much attrition scientology will suffer from this lockdown. I suspect there is a good percentage of their public who experienced the unusual peace and calm of not being constantly harassed by regges and don't ever want that headache to come back. I also suspect a lot of public are  going to catch on to the "Extension Course" play where they claim they are having enormous wins studying extension courses and thus do not need to come in to the org. It's a hard battle for org staff to win when someone says "I am staying on Source, devoted to my studies of LRH tech at home…" after they have been pushing hard how important and invaluable doing this is.
They still have their buildings.
Will they still have the few people they had before the lockdown began?
I think the attrition is going to be significant.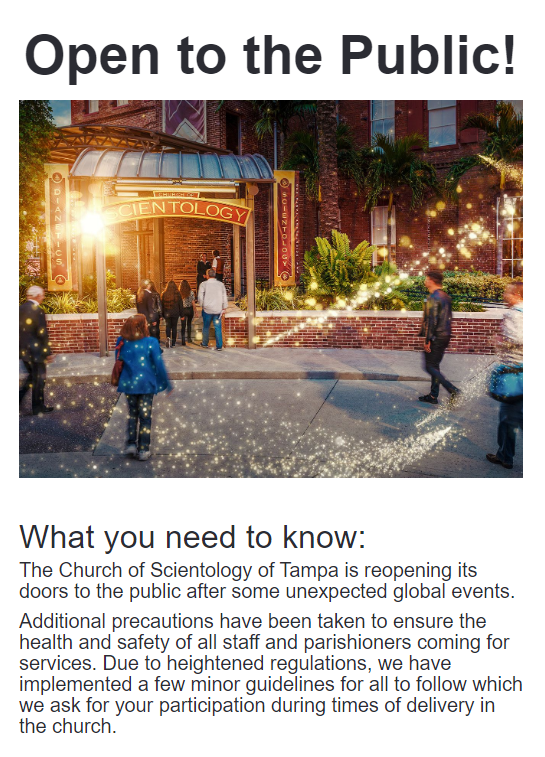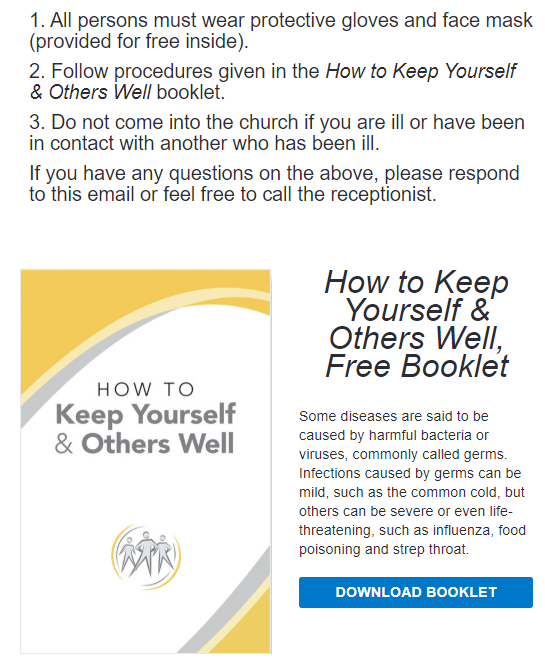 Additional Note:
One of our readers came up with her own version of this image, inspired by the movie Tremors. It's certainly a more realistic rendition of what these start spangled suckers are in for….