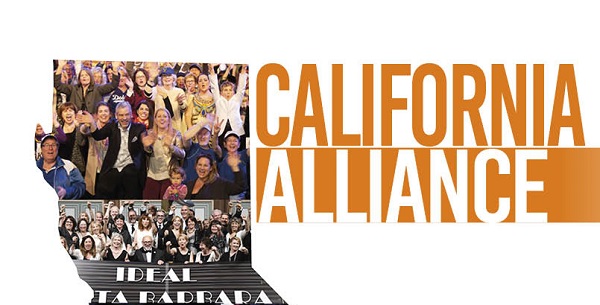 The big push is on for an "Ideal California" — as if this is going to change anything…
The fundraising promotional pieces are coming hard and fast. Below are just a few from the last week.
What is so incredible is that these people think that the last ideal org in California is going to make any difference to anything or anyone.
Think about it. The third "ideal org" ever is in San Francisco.
There are "ideal" orgs in Sacramento and 3 others in the Bay Area (Stevens Creek, Los Gatos and "Silicon Valley" — remember when they were going to take over the world because they were "next door to Google HQ.")
There is an "ideal org" in San Diego and 5 of them in the LA Area — LA Org, Pasadena, Valley, Orange County and Inglewood. There is also CC Int.
Now it is "urgent" and "important" to put one in Ventura. Why? There has been NO IMPACT from the 12 others that are already there? All you need do is LOOK at any of them.
So, why Ventura? Those people could go to Valley. There is no org at all in Bakersfield or Fresno or even Palm Springs. There is no logic whatsoever to this. Nobody is trying to get anyone on board to open any NEW orgs anywhere.
Like everything else in scientology these days, this has devolved into two things: money and status. This is a way of soaking more money out of the suckers in California (there are more scientologists there than in the rest of the world combined) and it pushes the status button.
Clueless but driven by the desire for status.
Might be the best one sentence description of scientologists I have ever come up with….