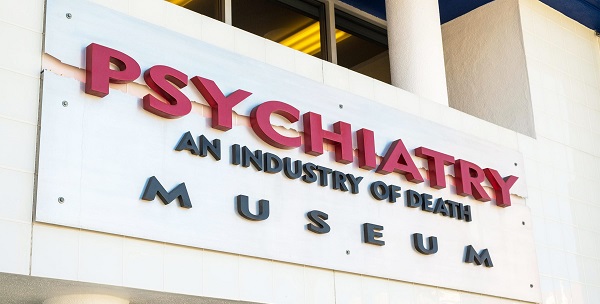 This was sent to me by long term contributor Clearly Not Clear, with an introduction. I don't think anything further need be said…
Do you think the NAACP is aware that the church's CCHR outreach of conspiracy, is claiming a relationship with them?
I wonder how long it took some flunky to comb the human rights websites, to come up with the statistics that they came up with, to populate this transparently topical plea for bucks.
Or did they make some of this up for sensationalism? The psych part especially.
Whether the stats are false or true, I find their grouping of all the stats about black lives, so they can money-grub, disgusting.
If someone were just skimming this promo piece, I wonder if they think it's written with their "partner organization" the NAACP?
Further if they thought that this was CCHR and the NAACP together asking for funds, could people who actually hit the donate button, think their money would go at least halfsies with the NAACP?
Nope, that would never happen.
Granted, it's a poorly written, stuffed compendium of yak, and stats, whose bottom line is, hit the donate button here. But I'm bothered that supporters of the NAACP may be deluded into giving generously.
Anybody who gives CCHR money is giving money to a racist organization.
They want money to put out a, Know your Rights pamphlet. (This summation provided to save you from barfing in your mouth having to wade through its turgid prose).
Would anybody like to bet me money that it's not stuffed with numbers to call that lead them to Scientology?
Would anyone further like to bet that it's not full of the kinds of incendiary statistics that CCHR loves to spread to any organization not careful enough to vet the veracity of their wild claims?
Giving money to an organization like CCHR, which is Scientology through and through, is insanity. Giving money to CCHR, thinking it's going to help Black Lives Matter, matter more, is sadly misinformed.
It would be like Smithfield Foods, a famous slaughterhouse, teaming up on a promo piece with the Humane Society. Talking about how kind to animals they are.
Seeing what L. Ron Hubbard has said about black people, (see Mike's illuminating blog) seeing how racist the church is, and seeing their bizarre relationship with the Nation of Islam, while still being racist, is the kind of insanity that has to be seen to be believed.
This particular promo piece is a Guinness World Book of Records example of irony. It's like saying, they're raising money to stop rape, while lobbying for rapist's rights.
What's really happening, is all feeder organizations created by the church, are toeing the bottom line, of helping Captain Dave, in his quest to dodge subpoenas and stay in power. For the greater glory of protecting their ill gotten gains, and their tax dodging, religious status, status quo.
Clearly Not Clear