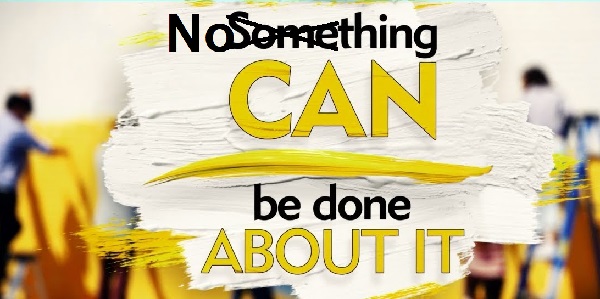 Anyone who has visited Los Angeles in the last decade knows there is a homeless problem. Apparently since COVID it has gotten even worse.
A lot of homeless people have come from colder states where winter can be a literal death sentence for a homeless person. It might get chilly in Southern California, but never deathly cold. A lot of homeless people have moved to the LA area, and you see them everywhere. Below is a fairly typical sight on a freeway overpass. This one happens to be on North Bronson Ave.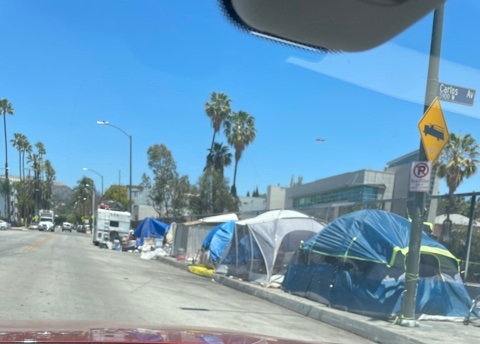 Here is a shot a few yards further north on Bronson.
You can now see on the left of the photo, Celebrity Centre LA.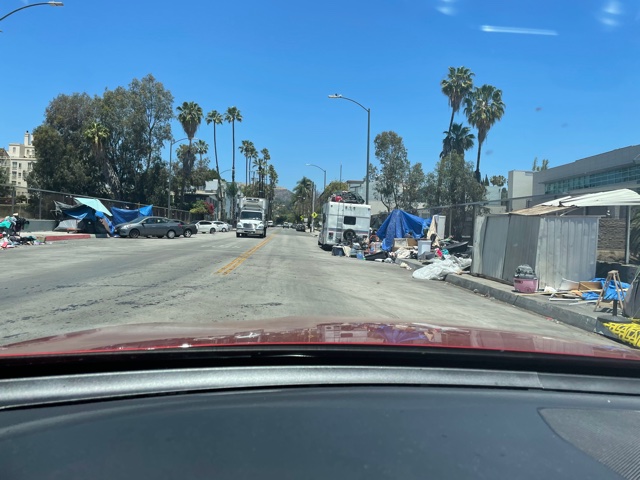 Continuing half a block north on Bronson is the parking lot for Celebrity Centre, with a large (empty) yellow tent erected in it.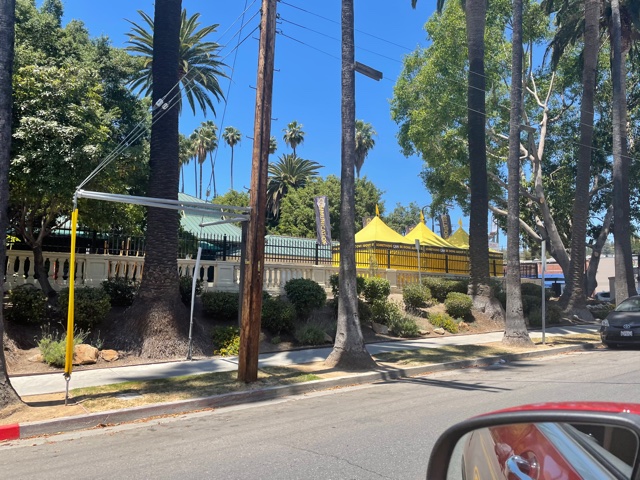 A closer view of the tent with their slogan proudly and prominently displayed.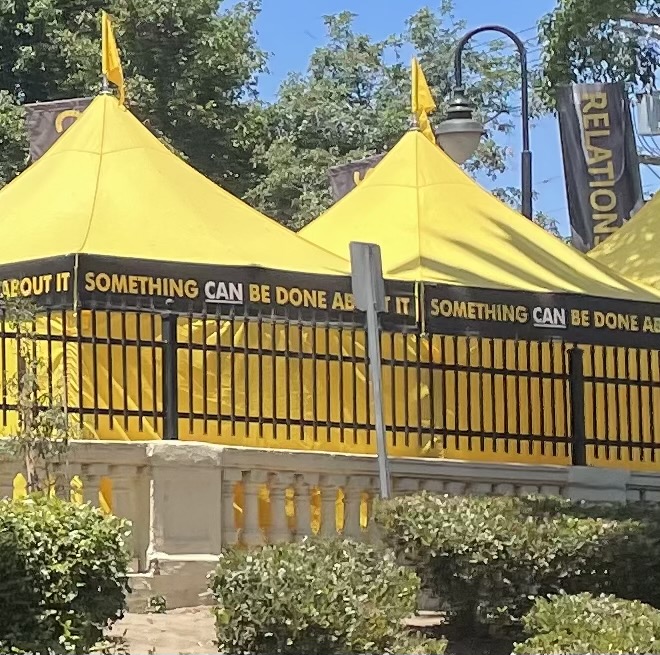 Of course, the tent is erected within their steel, spike-topped fence in a parking lot that you have to be granted permission to access through an electric gate.
The people inside the bubble world of scientology are of course completely oblivious to the irony of this.
100 yards down the road people are living in makeshift shelters. Scientology pitches their large, expensive tent on their own property and it sits empty while proclaiming "something can be done about it" and patting themselves on the back while telling themselves what wonderful humanitarians they are, handing themselves plaques and medals that prove it.
Here is the real humanitarian equation: Los Angeles has an excess of homeless people. Scientology has an excess of empty buildings (and tents). And never the twain shall meet.
Because despite their claims of being "The largest humanitarian force on earth" they view the homeless as DB's (Degraded Beings) who should "get a job" and stop being "out-exchange."
This is a perfect microcosm of scientology. Unless you have money to pay for your participation, they don't want you or anything to do with you. Despite their slogans, mottos and ads, if you are in need of charity, don't expect it from scientology.