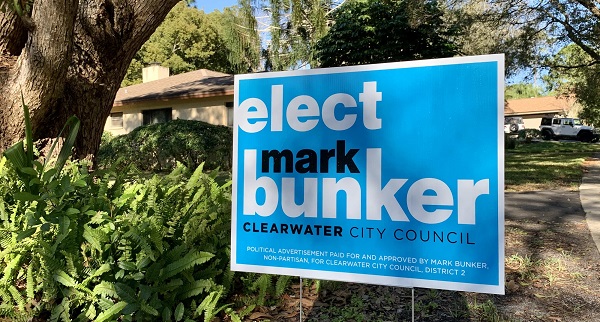 Tonight is the official Candidates Forum for the City Commission hopefuls conducted by the city. The event begins at 7 p.m. in the City Council chambers in the Main Library at 100 N Osceola Ave.
The city will broadcast the forum live on the streaming video page at http://bit.ly/ClearwaterCityCouncilMeetings and the city's Facebook page at https://www.facebook.com/cityofclearwater/. It will also be shown on C-View TV, Clearwater's cable access channel, on Spectrum (channel 638), Wow! (channel 15) and Frontier (channel 30).
The election is a little more than one month away — on March 17. For some tonight may be their only chance to see the candidates speak.
If you are a citizen of Clearwater, please attend or tune in.
If you care about the future of the city, vote in the upcoming election.
And if you are tired of Clearwater politicians being bullied by scientology, vote for the one person who has a proven record of standing up to the bullies.
Elect Mark Bunker.