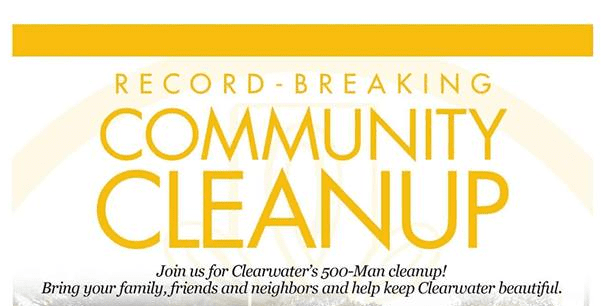 Funny how they already know it's going to be "record-breaking" weeks before it occurs…
Because like all their other community/social betterment activities, they will simply SAY IT and nobody will ever challenge them.
And because they already have it worked out that they are going to get children from the scientologist-owned schools to participate in a mandatory "event."  The sort that if you don't show up you will be considered "out-ethics" and may wind up having to buy your way out of trouble, it's just easier to make sure your kids go for an hour or two (once the photos are taken you are free to leave)…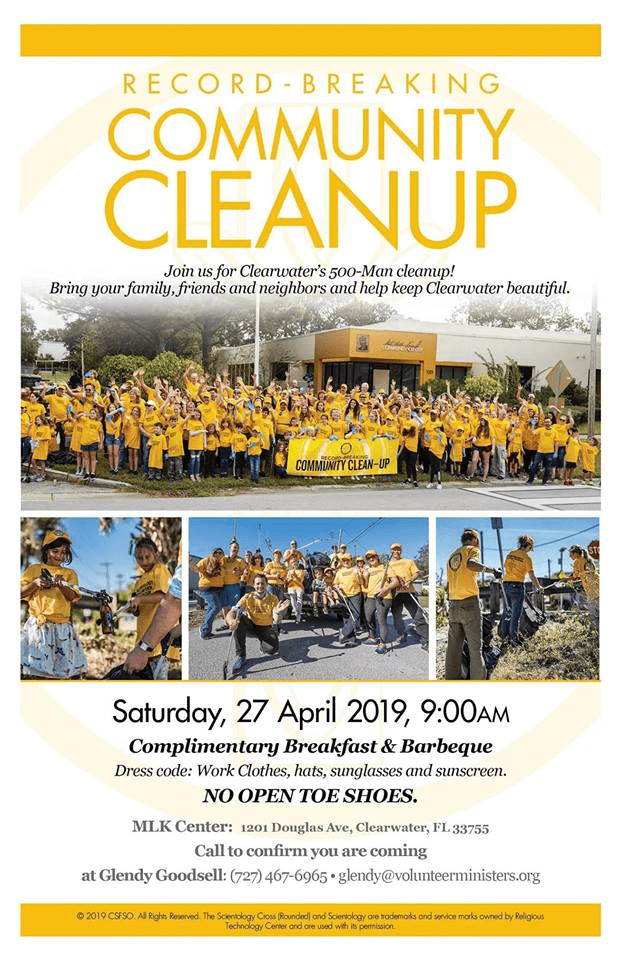 It's not that getting some kids to pick up trash is a bad thing. Even if they collected a few bags, it's time better spent than sitting at an Ideal Org fundraiser or running around a pole in the dark.
My objection is that they do this to try to gain PR points, NOT because this is something they truly think is worthwhile.
Just wait for the announcements they will make after the fact of the "incredible success" and how they are "making a better world" blah, blah, blah. There will be a press release and self-congratulatory back-slapping galore. No good works just for the sake of doing something good. The only things worth doing are those things that can gain "good PR" or an excellent photo op to show at the next fundraiser to convince people to hand over cash. Nothing in the world is worthwhile unless it forwards the aims of scientology.
Altruism and scientology are mutually exclusive.