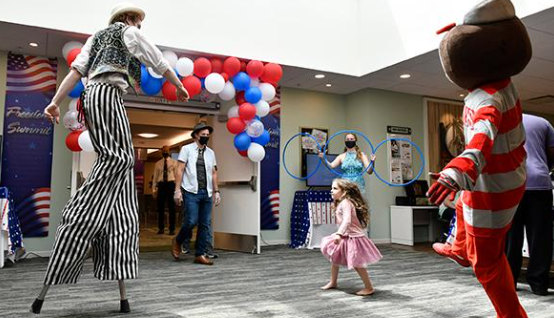 So, they held the big event for Chicago in Columbus (?) and we have the full rundown in photos from the milestone occasion.
Of course, in typical scientology ideal org event style, they have to have a stilt man, jugglers and Brutus the Buckeye (as well as children) to make it seem "fun," because you know the old saying "If it isn't fun, it isn't scientology." Though these days, that should probably be "If they're not asking for your money, or your life, it isn't scientology."
A few thoughts of mine are interspersed among the pictures of the epic event.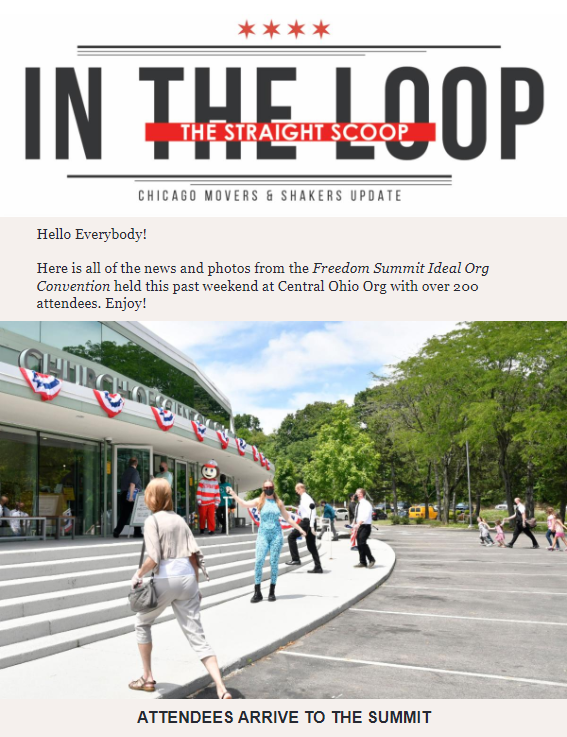 Over 200 attendees.
This was supposed to be the big Eastern Unites States event.
Columbus org is manned primarily with Sea Org members. They should have built it beyond St Hill size years ago — Ron says it should only take a matter of weeks, unless you have "other fish to fry." A St Hill size org has AT LEAST 100 staff. It should be 100 day and 1oo Foundation. There should be 200 students in the Academy. More on Div 6 courses. 100 pc's being audited in the HGC.
200 staff and public for Columbus alone is a poor show. For the entirety of EUS, it is embarrassing.
And of course, you know the 200 is exaggerated…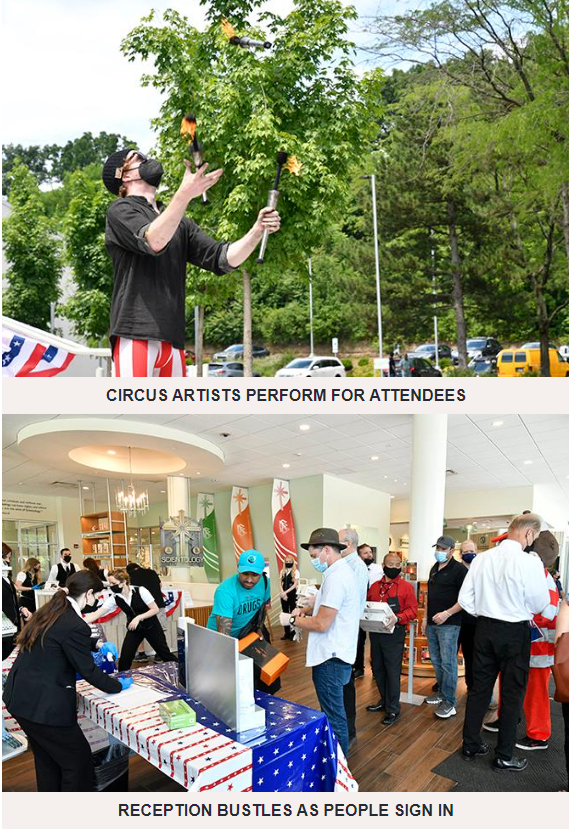 Yeah, mostly SO members…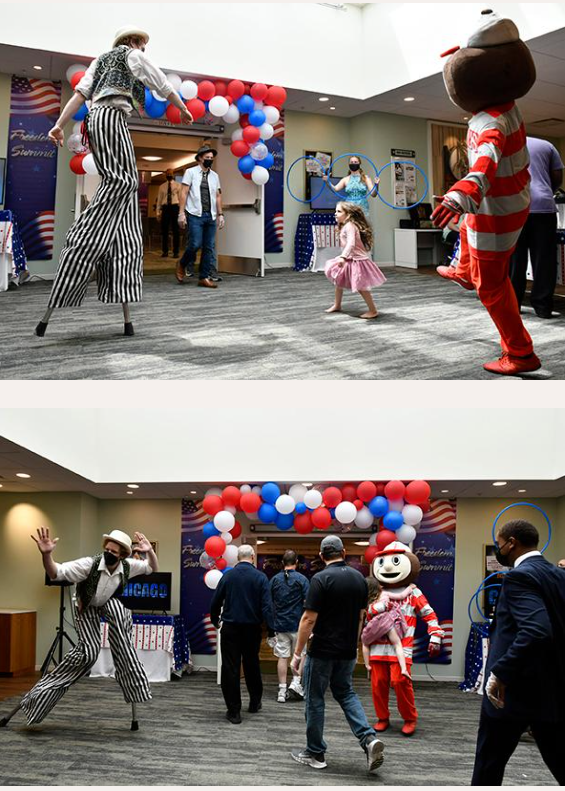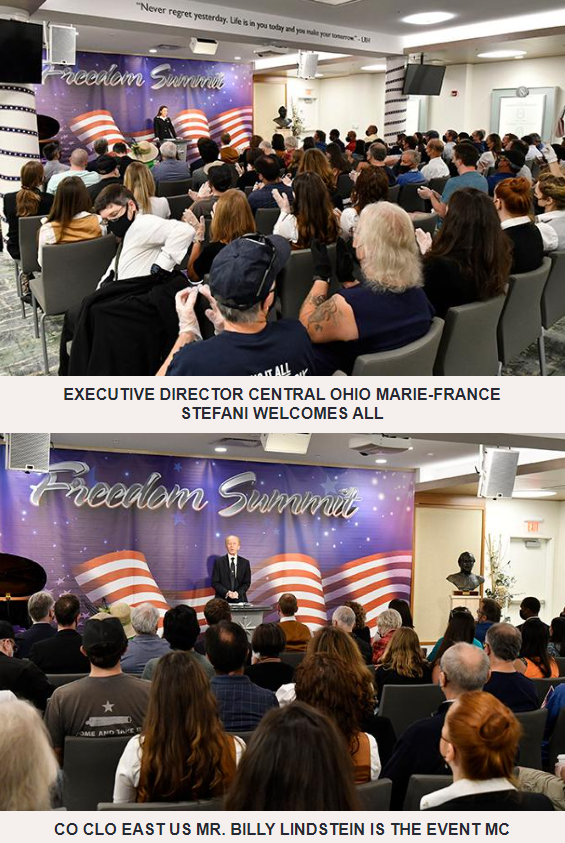 OK, so there is the shot of "all" in attendance. Could not be bothered counting, but that is not 200 people.
But they did bring in the big guns, the highest SO executive in EUS, Billy Lindstein.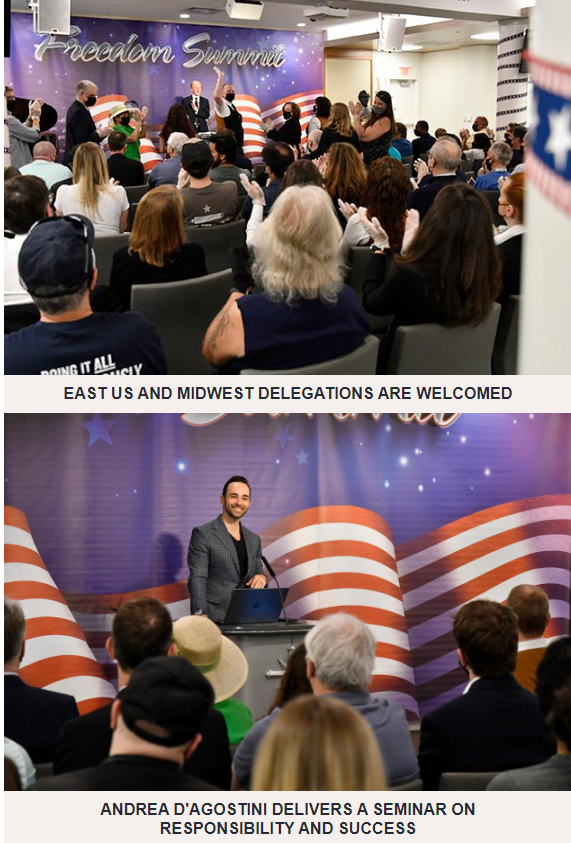 The SO Commanding Officer of the Continent introduced a public person to deliver the seminar on "responsibility and success"?
The Commodore is rolling in his grave — or at least his ashes as swirling out at sea. Or he is having a restless night on "Target 2."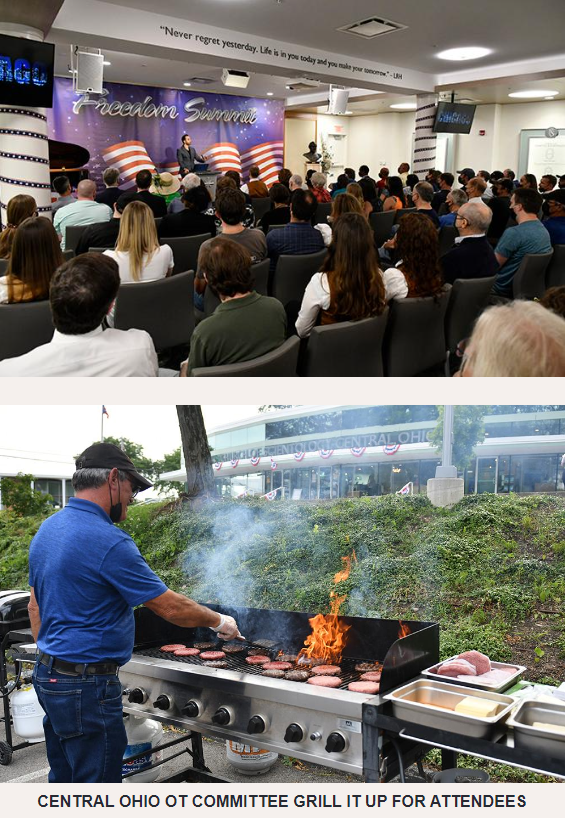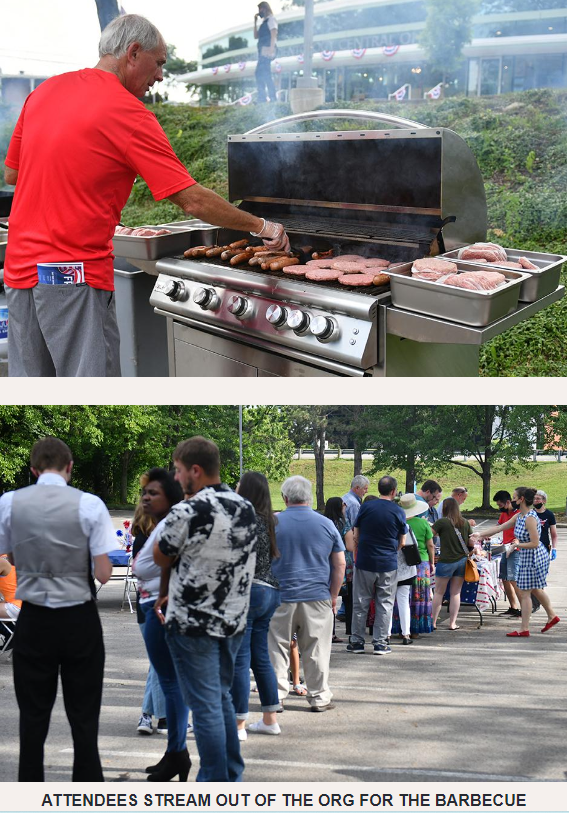 Actually, that's a shot of people standing in line for a hot dog.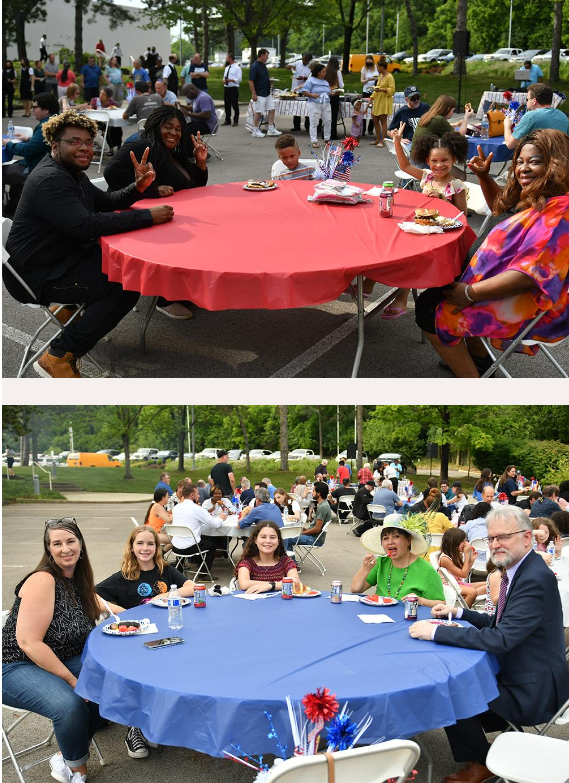 The great Quintin Strub was in attendance! As I said, this was a milestone. epic event. And this proves it.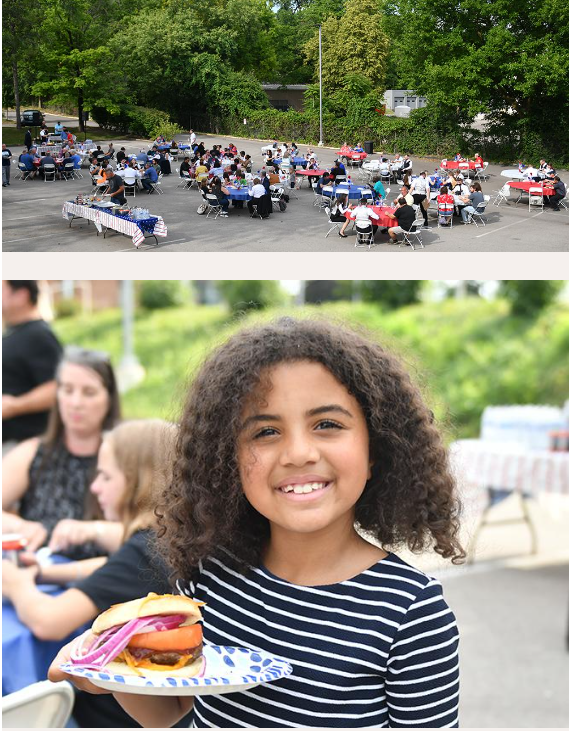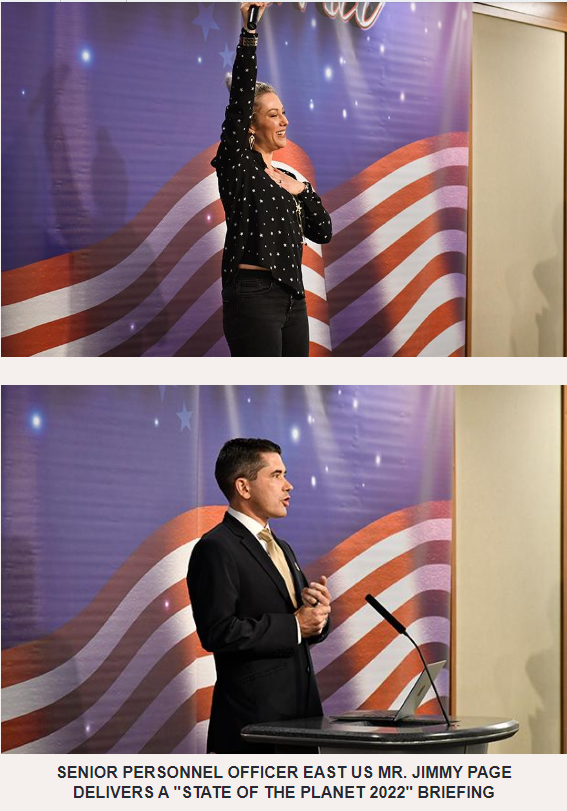 "Mr. Jimmy Page" is apparently an expert on the state of the planet? But he is only the Snr Personnel Off EUS? With knowledge like this, he should be running the whole Continent. Move over Billy Lindstein…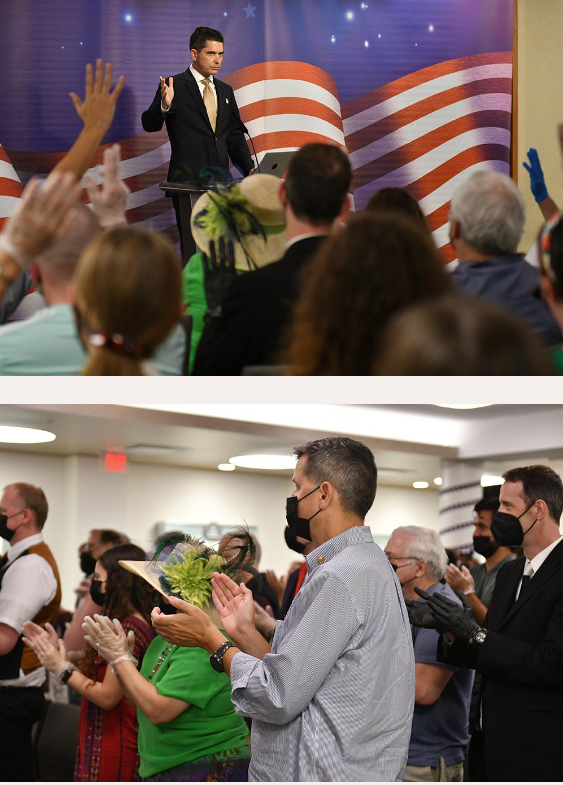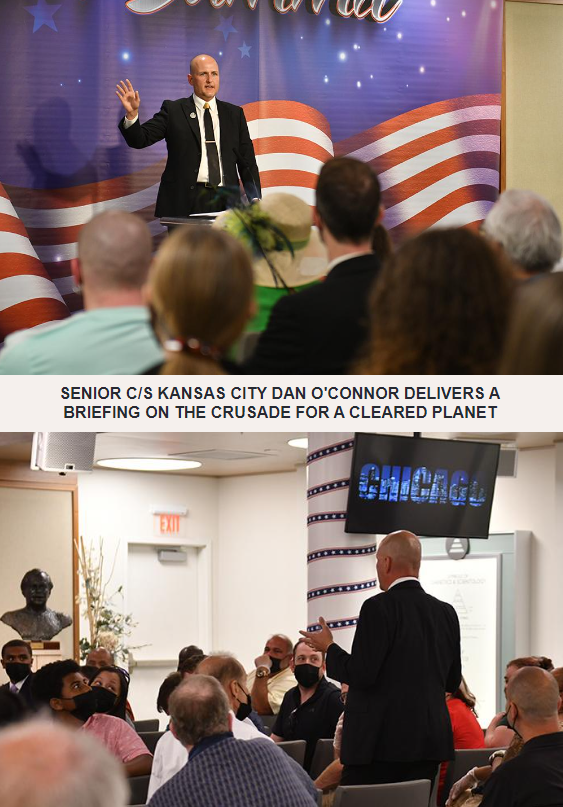 I know it's a bit "inside baseball," but Kansas City is a WEST US org, not an East US one. So what is the Snr CS KC doing in Columbus pushing for the ideal org in Chicago? Why not the Snr C/S Columbus? (Chicago probably doesn't have one). What about the Snr CS of Cincinnati? That's an ideal org a lot closer than Kansas. And it's in EUS. So is Nashville and Detroit. None of those orgs even get a mention at this event?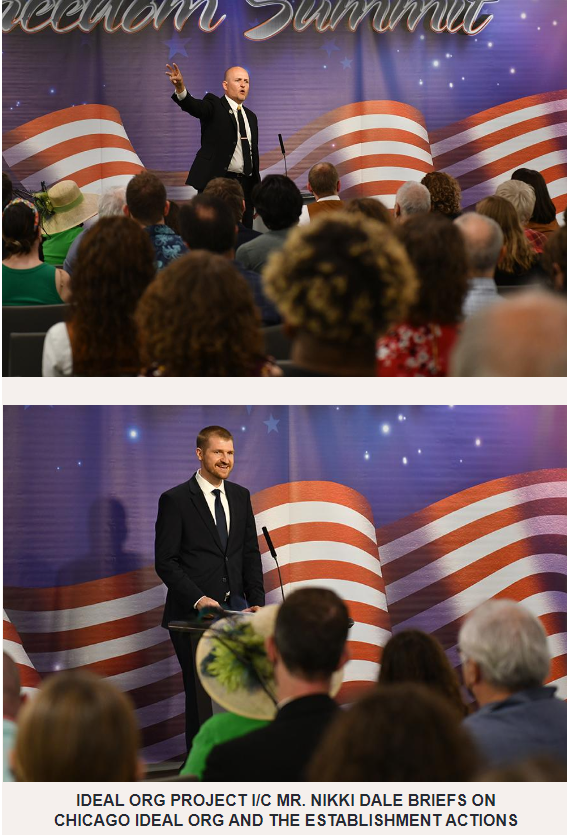 "Establishment actions" means recruitment for staff.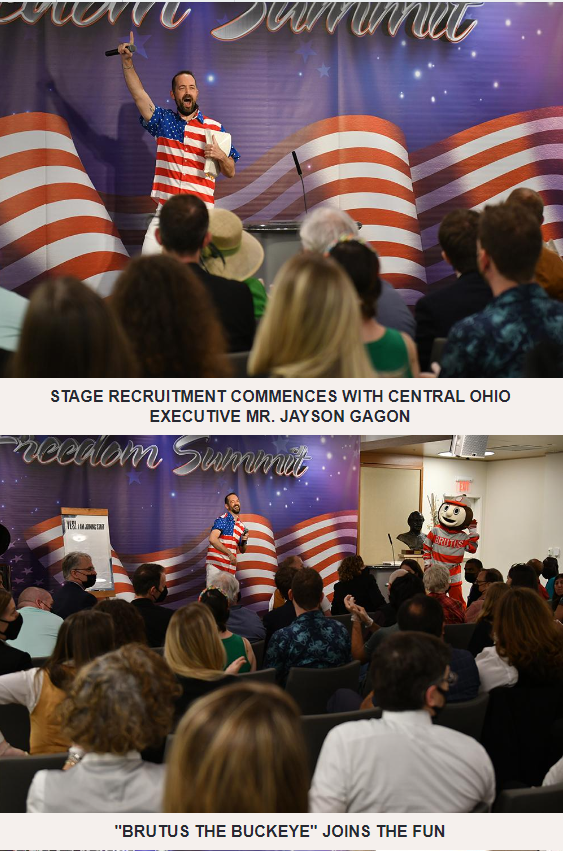 Wonder when Brutus the Buckeye is starting his contract in Chicago?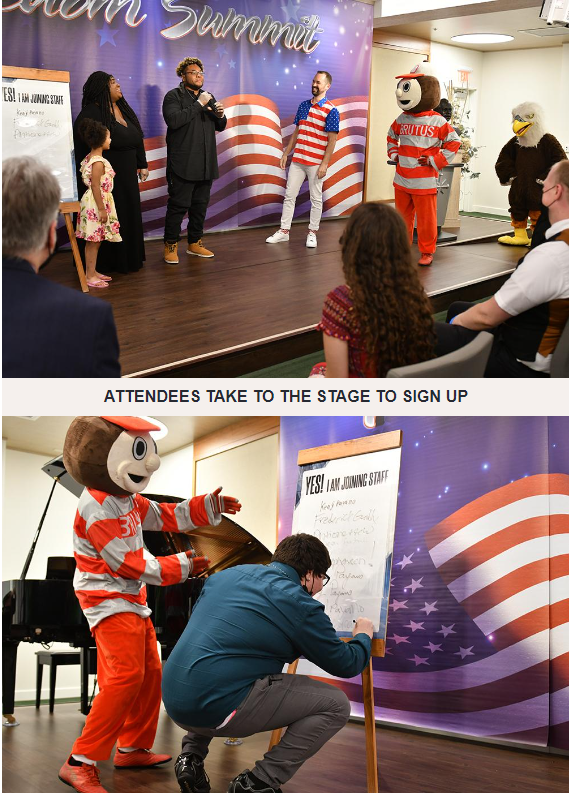 Pity these poor people.
No doubt promised they will be saving the world, have a well-paying position and provided with somewhere to live. If they actually follow through with the stage "sign up" they are going to be terribly disappointed with the reality. All they need do is look to the Columbus "ideal" org…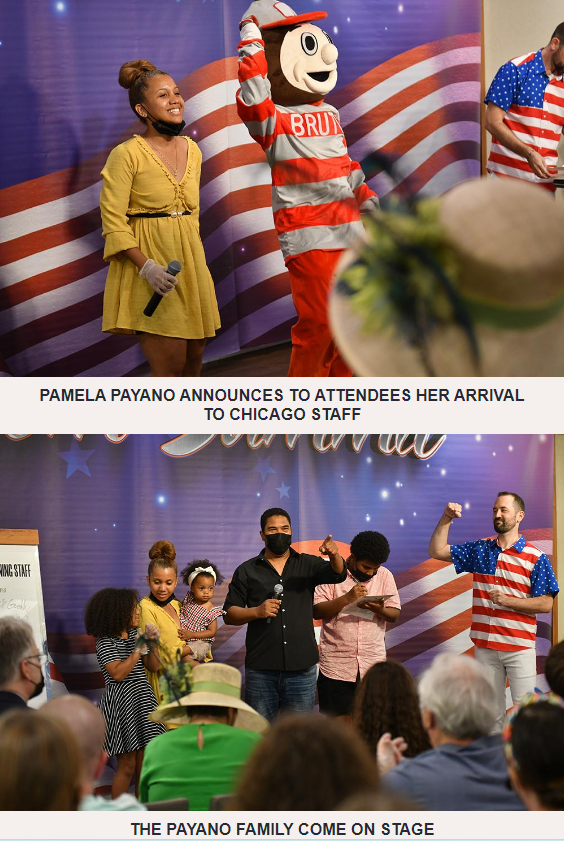 Oh no, they're all going to Chicago? The whole family?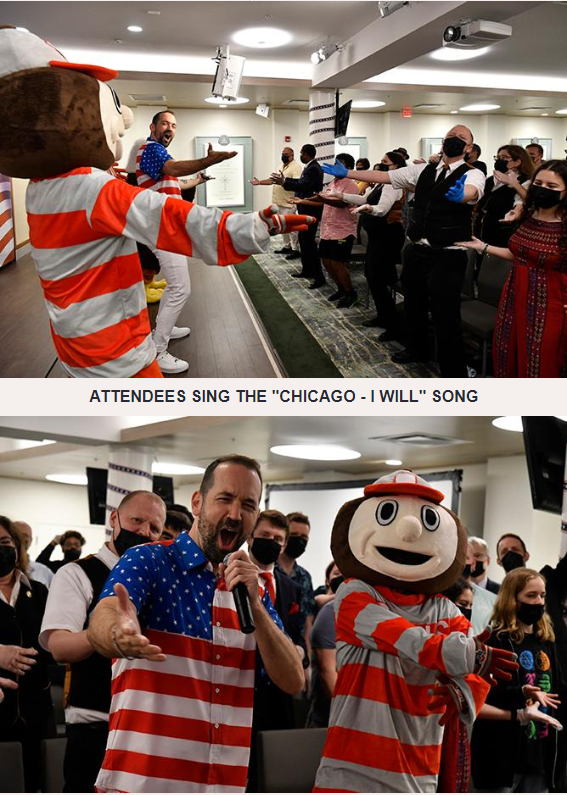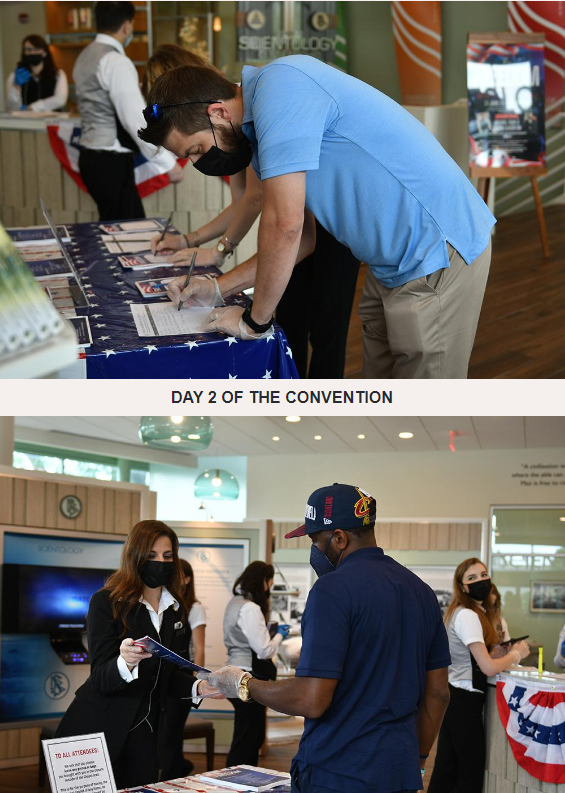 Even less people than Day 1…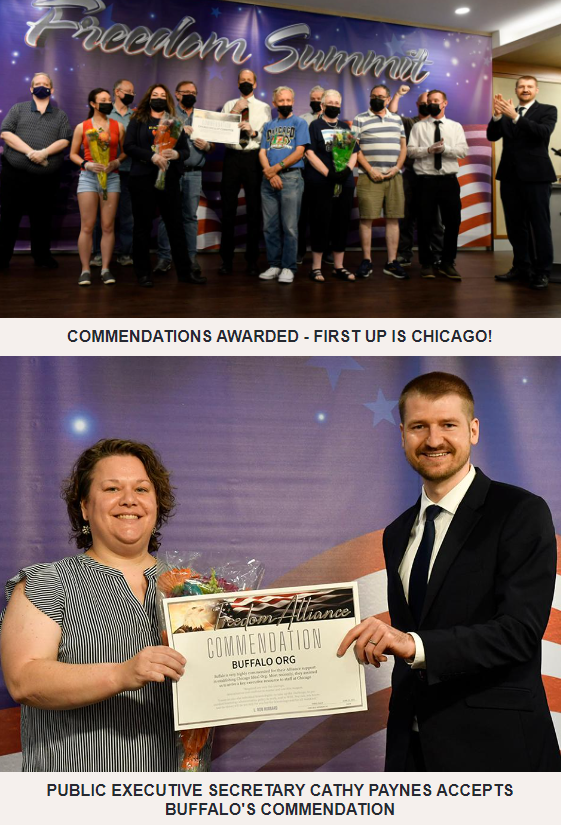 Buffalo participated. A lot further away than Cincinnati, Nashville and Detroit…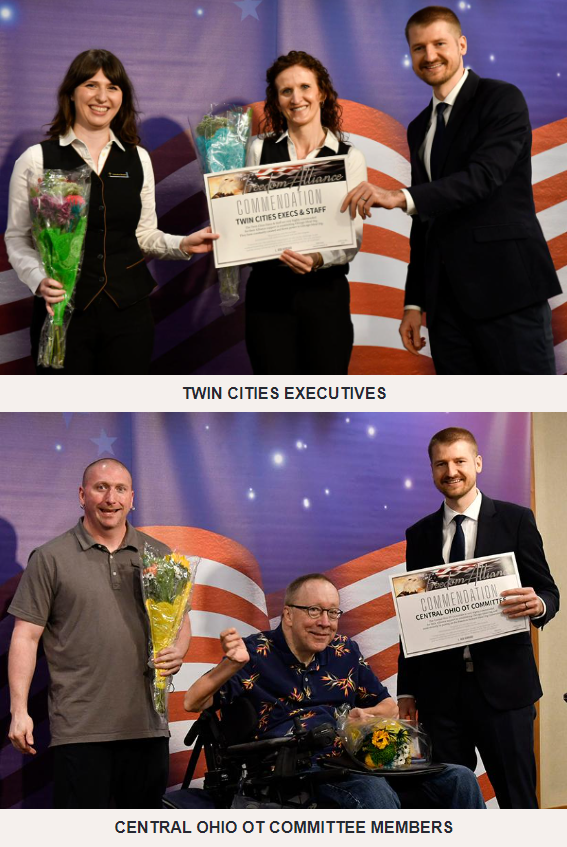 Those flowers are seriously over-the-top.
Twin Cities is another WUS org…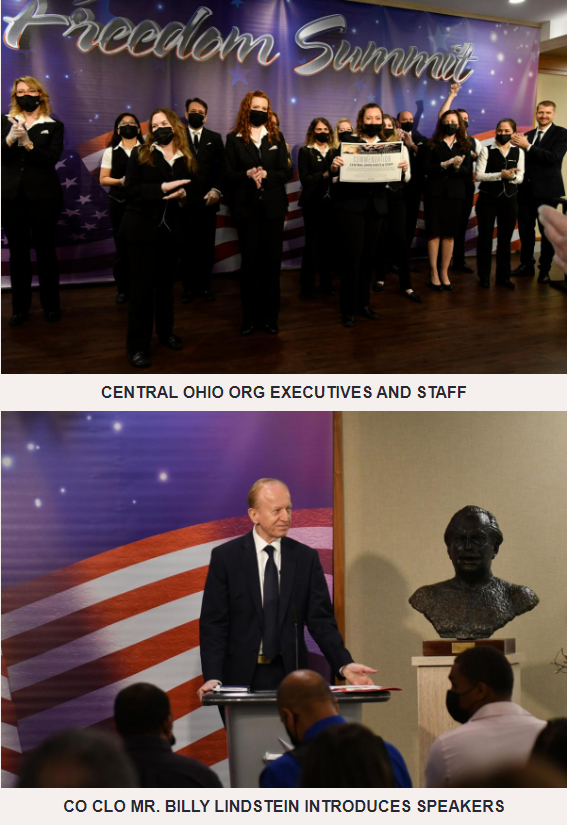 Wow, Columbus has less than 20 staff!!!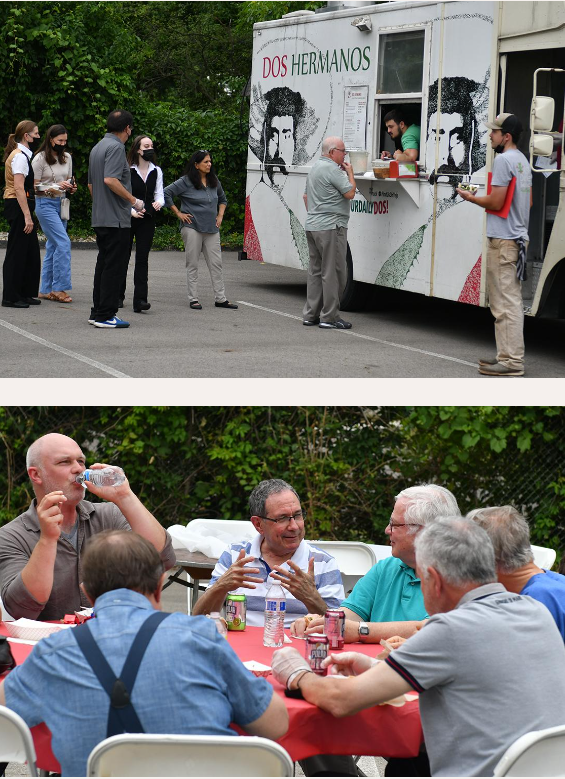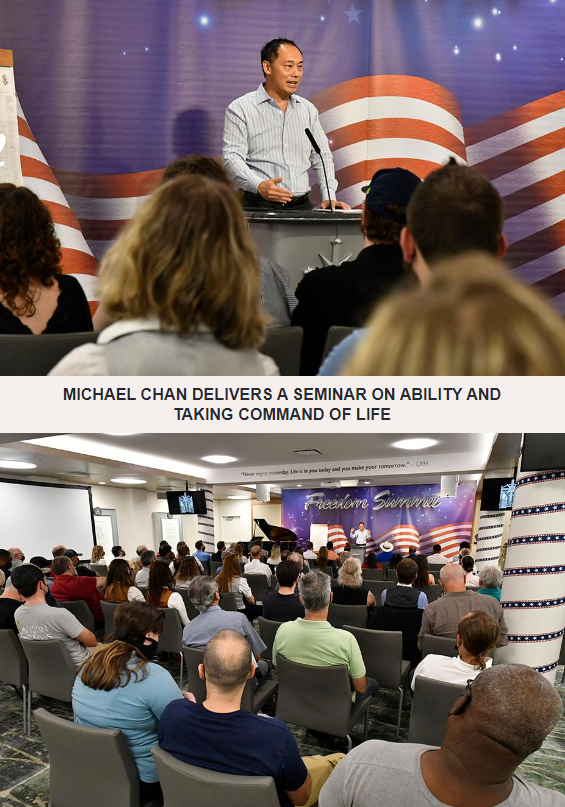 Obviously, no event would be complete, or deserve to be tagged as an epic milestone unless the Chan Man was present…
They have all those SO members there, and they bring in public to deliver the seminrs?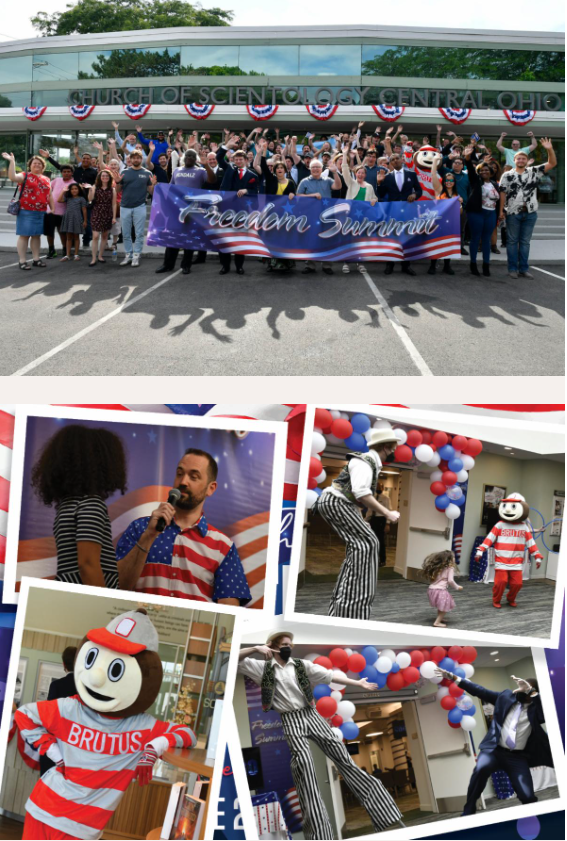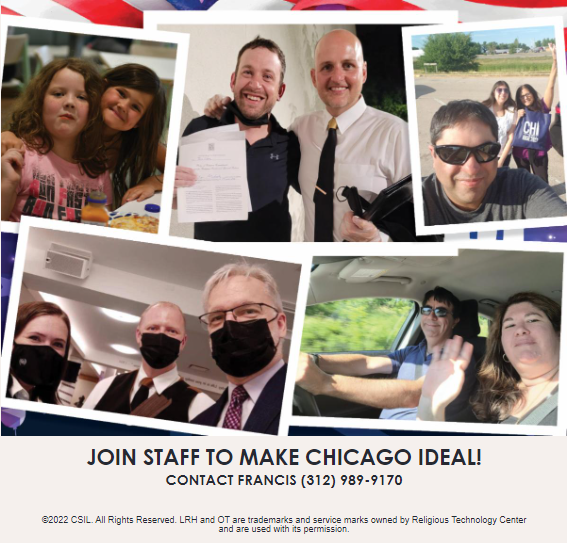 Obviously, they don't need more money for Chicago. The building is done and ready and has been for some time.
They just don't have any staff to man the org.
There is clearly nobody in Chicago to be recruited, so they are holding events all over to try to convince people to join staff in Chicago and move there. They sunk tens of millions of dollars into a building in a city where there are not enough scientologists to fill the needed staff positions to be able to even open the doors. This is the story of "ideal" orgs everywhere these days.
It's tough times in the scientology bubble. And it's not getting any easier.