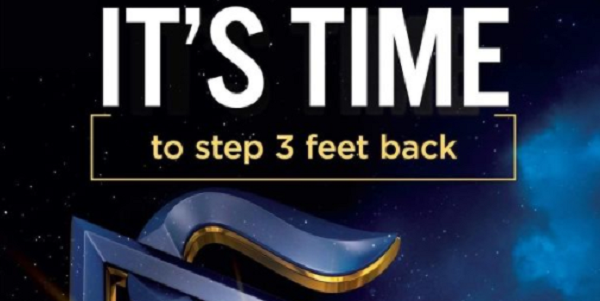 Word is going out to try to get people to come back into orgs to watch the screening of a new "event."
Apparently, "It's Time" and the subject is a "Brief Breath in Eternity" (which is a rather unfortunate subject for a briefing that is apparently about the amazing work scientology has done dealing with the "planetary bullbait" of COVID – 19) or how everyone is "stepping 3 feet back" (like 1 step forward and 3 back?)
They are getting the hype out right away in typical scientology style — "as soon as we have a date we will let you know." Hope the brief breath hasn't expired by the time they get around to figuring out when it's going to be… Maybe they will be 4 feet back by then?
Hubbard was a proponent of the "mystery sandwich" and "come-on" where you don't actually tell people what you have, but you make them want to come in to find out based on the hype. It seems the SuMP people got mixed up, thinking a shit sandwich was the same thing as a mystery sandwich. And that "come-on" was the same as  "come-again?"
This whole thing is bizarre. I hope someone can attend one of these showings (once they decide when they are going to be) to let us know what this is all about. If I had to guess, they have put together some video showing VM's spraying Defcon 9 (or whatever it is) in their hazmat suits and they are going to pat themselves on the back for the excellent work they have done curbing the effects of COVID-19.
And in the middle of their hype they provide a link to click on to watch a video.
To save you the pain, I watched it and screen-captured every word.
They seem to have taken music from one of their old ads, lots of drum beats and choirs singing uplifting noises. There is no talking. It is just a series of words that fade in and out on the screen along with some interspersed images from the news or their own propaganda footage. I promise you, this is everything there is. I didn't deliberately omit anything to make it seem unintelligible. It is gibberish, all to climax at the end with the announcement of the "International Scientology News Update." Wonder if the COB will feature? Nobody has seen him for months.
Even by scientology standards, this is garbled nonsense. Literally just a bunch of words put on a screen.
If this is an indicator of the state of the "global universe of scientology" it appears to be on a ventilator, soon to expire completely.