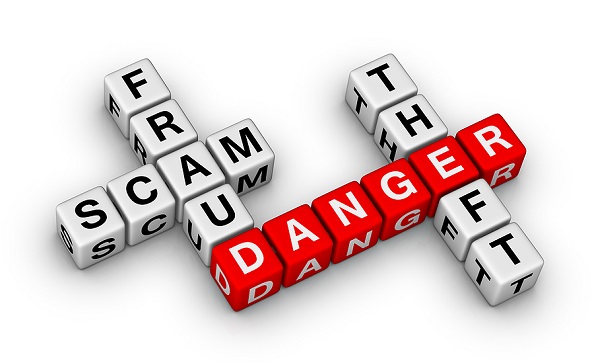 Well, isn't that strange?
How many events (and Impact mags) have you seen that have crowed about the "success" of Criminon and how it is all attributable to "your support of the IAS."
Who has not been "pitched" by an IAS Vulture to "support our 4th dynamic activities, we are salvaging criminals from a life of crime."
They have even presented IAS "Freedom Medals" to Criminon people like Greg Capazorio and promoted the fact that THIS is what the IAS does.
Ladies and gentlemen — the unvarnished truth. The Church and the IAS GIVE NOTHING to support the efforts of these people. They are literally begging for money to buy WTH and postage.
Once again, you have to ask the question:
If Miscavige and his clubbed seals really believe they can salvage criminals and save the world — and certainly the rehabilitation of criminals would go a LONG way towards "A world without criminals…" which the IAS claims is its purpose — then why won't they spend a few thousand dollars a MONTH out of their BILLIONS to support this activity?
I am not even talking about REALLY doing this program which might cost a million dollars a year, or 10% of the interest on a billion dollars if it was only earning 1% per annum.
One can only conclude that Miscavige and Co. do NOT believe in their programs to save the world. Hell, they refuse to spend their money on them. Of course, "their money" was others' money until they turned it over, theoretically to fund promised programs, but as soon as the check clears, all bets are off.
If they were serious about what they tell everyone it is SOOOOOOO important to hand over their money for, they would be spending some of the billions they already collected on such things as:
1. Completing all Ideal Orgs so planetary clearing would become a reality (instead they drag this on for decades as "planetary clearing" slips further and further into unreality). Or maybe they don't really want to clear the planet? Or maybe they are just telling people that this is what will clear the planet though they know its a scam.
2. Distributing WTH to "bring peace to the Middle East", "end the troubles in Ukraine", "prevent violence at the World Cup in Brazil," "civilize Iran," "handle the drug problem in Colombia," etc etc The booklets cost them nothing to print. But rather than print and distribute them, they instead sell them at a profit so they can then be "distributed."
3. Salvage the education system everywhere – why not FUND education programs and tutoring or whatever? You know, the "Four Horsemen of the Apocalypse" — illiteracy being the first and most prevalent problem on earth according to Dear Leader and only Scientologists have the answer.
4. Providing FREE drug rehabilitation to anyone who wants it. After all, Miscavige keeps talking about the "scourge" of drugs and how it blocks people getting onto the Bridge….
5. Putting LRH books into all libraries (oh wait, that is already "done" though you cannot find them anywhere).
There are plenty of others. "Non Existence" campaigns. Planetary Dissemination. Human Rights. Auditoriums. etc etc etc
This is nothing but a massive scam being perpetrated on the sheeple.
For what reason do they need to keep collecting MORE? Somehow they are convincing the sheeple they don't already have the money to do these things and they have to get it from them. But there is NO EVIDENCE any of the money they collect that is so desperately needed NOW NOW NOW is ever spent on anything. And there is plenty of evidence that these organizations have PLENTY OF MONEY, and obscene amount of money.
There is only one logical conclusion based on the FACTS. These "campaigns" and "strategies" are nothing but fundraising scams.
Date: Mon, 12 May 2014 
From: Barbara Kalergis <barbarakcriminon@earthlink.net>
Subject: donations

Dearest Supervisors and Volunteers.

As you know we have been expanding fast. We are now 232 volunteers strong. We are getting more and more starts each week.

With expansion comes funding for packs and postage.

I know I sound like a broken record. However I just want to give you some data.

-we get no funding from the Church

-we get no funding from the Gov.

-we are a nonprofit (so we as volunteers take no money)

-we are a charity for the inmates, of which 99% cannot contribute funds

-we have to pay for all the printing and postage costs. Rent and phone.

-I solely am responsible to get the money in the door to cover our basic expenses.

Out of the 232 volunteers we have:

-36 that contribute monthly deductions from PayPal(auto deduct from CC)

-10 who send in checks each month

-2 (who are not volunteers that send in a check each month)

The rest is hit or miss. The fundraiser (garage sale) helps a little.

What I need is more HELP. Suggestions are great and I have had a few. However I need some of you to come to the plate and help raise some money. It is a hat. It takes time and attention to do this. It is not hard, just needs doing. (we pay 10% comm.. to anyone who helps raise funds, privately or otherwise)

The first and easiest way to get money is the monthly donation via PayPal. If all the supes gave $10 a month we would have our basic FP covered.