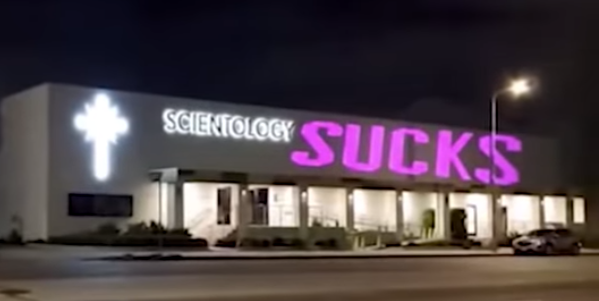 This is the best Valley ideal org OTC has got apparently: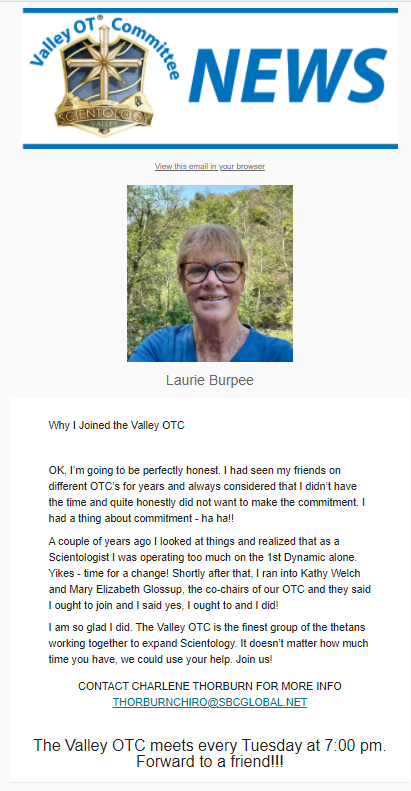 These two "success stories" are bound to inspire many other older, glasses-wearing "OT's" to join the powerhouses at the Valley ideal org.
All those thetans working together to accomplish, er, well, to accomplish buying a building for Albuquerque… or something.  They seem to be a little short on specifics of what they actually do. But these women are doing it with gusto, whatever it is. Or at least with a tone of warmish enthusiasm.
The Valley Ideal Org really does suck.  Here it is in daylight. Nothing but empty parking lot an a VM Van. And this shot was taken before COVID at 7pm — peak time of the day for any org.
This is the biggest and bestest ideal org on earth in the center of the largest concentration of scientologists on earth. It represents the pinnacle of ideal org attainment. Which is an excellent barometer on the state of scientology.
Hubbard used to boast "We are going up while the world is going down" — today it's the opposite. As the world is emerging from the pandemic, scientology is sinking into complete insignificance.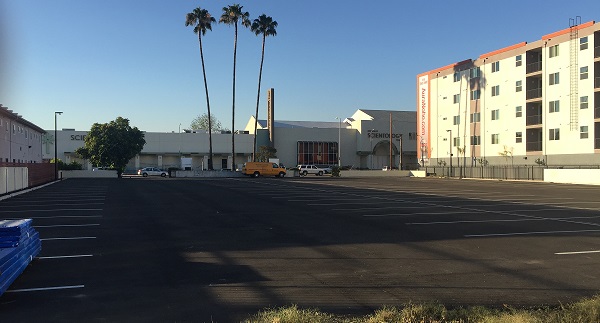 Shaun Attwood Unleashed