Woah, wait on a sec. Perhaps that was not the best slogan for Scientology to put a couple of million dollars behind in 2013.  When all is said in done, people who do that end up getting booted out and disconnected from. 
They needed an ad for 2014 that's more in line with the imaginary expansion that Scientology is experiencing at the moment.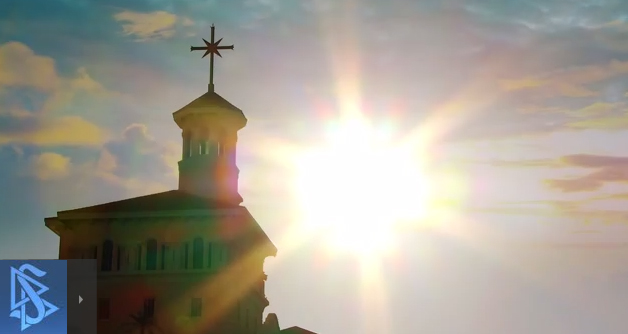 Imagine science… and religion… connecting
Imagine technology… and spirituality… combining
Now imagine… that everything you ever imagined… is possible
Scientology… there are higher states of existence
Actually, imagine getting your refund or imagine having your family actually speak to you. Dream on peeps.
The new 2014 ad is bizarre, showing lots of pictures of the new emeter and the new Flag Building. This is what is called a vanity ad. It is not really designed to get new people into Scientology, just to stroke Captain Miscavige's massive ego and show his rich pals how cool he is. It does not focus on what a new person might find interesting about Scientology. It focuses on what Darth Miscavige "got done" last year – finally made available projects that he personally held up for years or decades.
What would really work for Scientology is an ad with a picture of  an emaciated Diana Hubbard or Guillerme Leservre just sitting behind a desk and saying "Hello. We wanted you to know that David Miscavige has been removed from his leadership position in Scientology and the policy of disconnection has been cancelled. We regret the hardship this policy has caused and have resolved to show both our parishioners and the world around us a kinder and more giving face. Scientology is starting out fresh. Come in and talk to us about it." Now that might get some traction. 
The David Miscavige Love Bomb Ad is Going Out Everywhere!
Well Everywhere that Deserves it, Count Intentioned SPs Who are Refusing to Raise the Required 17 Million Won't Get the Ad
Yes sir, a whole 16 areas. But should, heaven forbid, someone see the ad that does not live in a city with an "Ideal" building, they will NOT be referred to their sleazy and downstat local Church. Rather than set one precious foot into one of those cess-pools of anti-David Miscavige  counter intention, they will be advised to take a course ONLINE.
Yes, you read that correctly. If the person is interested in Scientology and lives right down the street from the Battle Creek Church of Scientology, they will be directed to take a course on-line. This is how Captain Miscavige treats org staff who are slow to cough up the required dough to implement his "strokes of genius" 
The really good news for Scientologists is that they will not be showing the "DARE TO THINK FOR YOURSELF" ad, which has resulted in so many existing Scientologist leaving and so many non-Scientologists staying far away. The new ad will boldly focus on the emeter, picking up the cans for sec checking and the neat sculptures in the new Flag Building.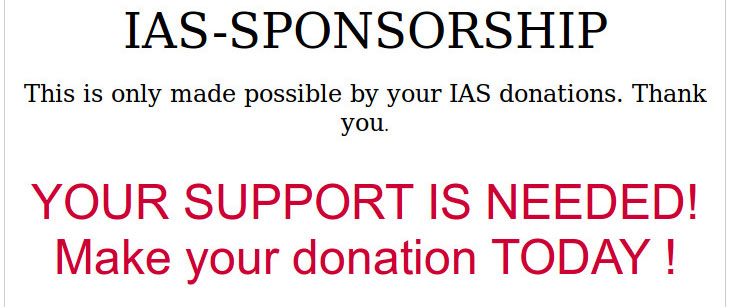 IAS Dollars hard at work. Actually about 99.3% of the IAS Dollars are fast asleep. This is about .03% of the IAS Dollars hard at work. This percentage also accurately reflects how much Miscavige actually cares about disseminating the Scientology faith.
(Article By Special Correspondent)