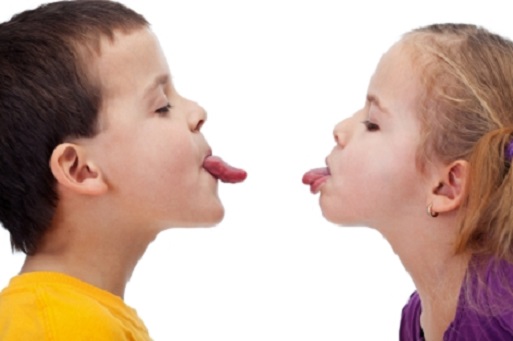 Like a 6 year old, David Miscavige is obsessed with name calling as an effective means of prevailing in an argument.
It has certainly not escaped attention that he comes up with names to call everyone — Lady Killer is the name he picked for me (illiterate boob that he is….).
But there are plenty of others. This is a selection of a few of his recent monikers:
The Home Wrecker
The Soulless Sellout
The Drama Queen
A Violent Psychopath
Consummate Con Man
World's Oldest Professional
The Sex Tripper
Consummate Crook
Crocodile Liar
A Walking Hate Crime
The Raging Bully
The Con Artist
The Harassment Suitor
A Liar For Hire
The Fact Checker
The Kingpin
Mr. and Mrs. Anonymous
The Hollywood Hypocrite
Defective Character
The Propagandist
Sure are a lot of them? How can there be so many people that have bad things to say?
Miscavige seems to think this is an effective and grown up way of proving to the world that those who say things he doesn't like are big poopy-heads that nobody should listen to.
But we recently got some insight into his world, and why this strange name calling seems to be the modus operandi of scientology PR spokespuppets, and is certainly the hallmark of that highly regarded source of investigative journalism in the public interest: Freedom  magazine.
It seems Miscavige is obsessed with others calling him things he doesn't like.
When I was in deposition recently, his hired gun from Los Angeles, Bert Deixler spent an inordinate amount of time asking me about comparing Miscavige to other historic anti-social personalities. This seems to be something that causes great anguish to the self-proclaimed pope of scientology.  After all, he paid Deixler hundreds of dollars an hour (if not thousands) to fly across the country and invest his time in seeking out this vital information.
I excerpt a section from the deposition below.
Miscavige directed Deixler to waste his time asking similar questions of Mark Rathbun.
Apparently Miscavige is still living in the school yard. To a 6 year old, name calling is the greatest affront to one's dignity. And it seems Miscavige STILL feels this way.  And believes it is a devastating blow to others to call them names. Someone should probably buy him a clue. Every time he and his ventriloquist dolls/nom de plumes call people names, the entire world laughs at him.
Ha ha ha ha….