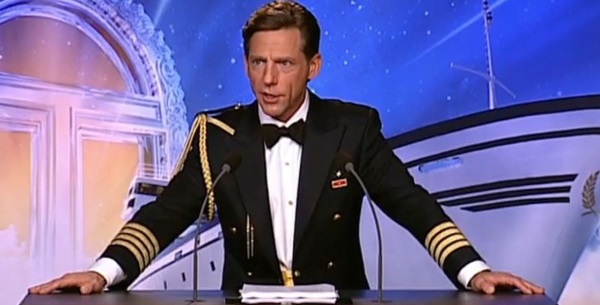 Captain David Miscavige, scientology's capo di tutti capo, has reportedly weighed in on the COVID-19 pandemic.
But apparently his words are too special to be read by mere "wogs" — or even any scientologist who cannot get into an org.
He issued an IG NW Bulletin (Inspector General Network) "No. 88" where he provides a message of "leadership and care."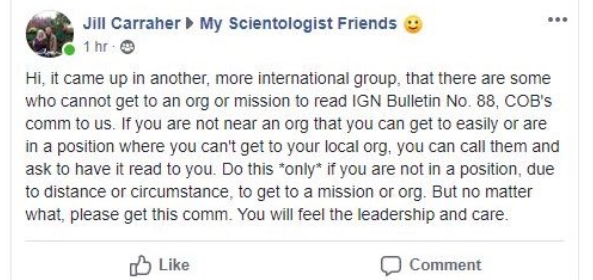 Having been around when his last "Call to Arms" was issued after 9/11, it is easy to conclude what his message of leadership and care is. (I was originally told to write this issue for him with Lyman Spurlock but of course our efforts were unacceptable, and it was primarily written by Dan Sherman turning Miscavige's directions into his usual purple prose).
Paraphrased, the message is disaster capitalism at its peak.
"The world is a dangerous place. Wogs have no clue what they are doing. Governments, drug companies, the media etc etc are making a botch out of society and the latest proof is the COVID-19 pandemic. It is more urgent than ever that we get busy clearing the planet. Only by eradicating the reactive mind will we be able to guarantee a future for mankind. The most important thing you can do right now is join staff or the Sea Org. And if you cannot do that, then give money to buy more ideal orgs and to the IAS for the urgent 4th dynamic campaigns to save mankind."
Blah blah blah. I doubt he makes mention of not having groups of people gathered in the orgs or social distancing.
Eventually the substance of his great missive will leak, and I bet I have encapsulated a few pages into its essence in the paragraph above.
What is so incredible is the paralyzing fear that a copy of this great example of leadership and care will fall into the hands of someone outside of scientology? Even Hubbard was not this paranoid about his "Ron's Journals" — he wanted them plastered all over everywhere.
There can only be one reason for this. Miscavige fears this will be used to prove he is running scientology and should therefore be deposed in the ongoing legal cases.
He IS running scientology and has been since the early 80's and there is plenty of proof of this.
But it is fascinating to see the level of paranoia he has descended into. He no longer goes out in public. His rare appearances are carefully stage managed with massive security to keep everyone far enough away that they cannot touch him. And now his words are being kept under lock and key as if they were something incredibly important. Talk about an inflated sense of self-worth…