These people are SO unreal.  Why would a "management org" in a new building be the turning point of anything? There is no contact with the public? It matters not at all whether they have old desks or new custom-built ones, concrete floors or silk persian rugs, bare light bulbs or crystal chandeliers.
This is simply the "fad" of scientology. What I now call the ideal syndrome.
And why no mention of the ribbon yanking being graced by the presence of Captain Miscavige? Has he reverted to He Who Must Not Be Named again?
BTW — a note for the UK contingent. Seems Dear Leader will be at SH for the rest of this week. Perhaps even taking some trips to London… Maybe he needs a shoe fitting at John Lobb.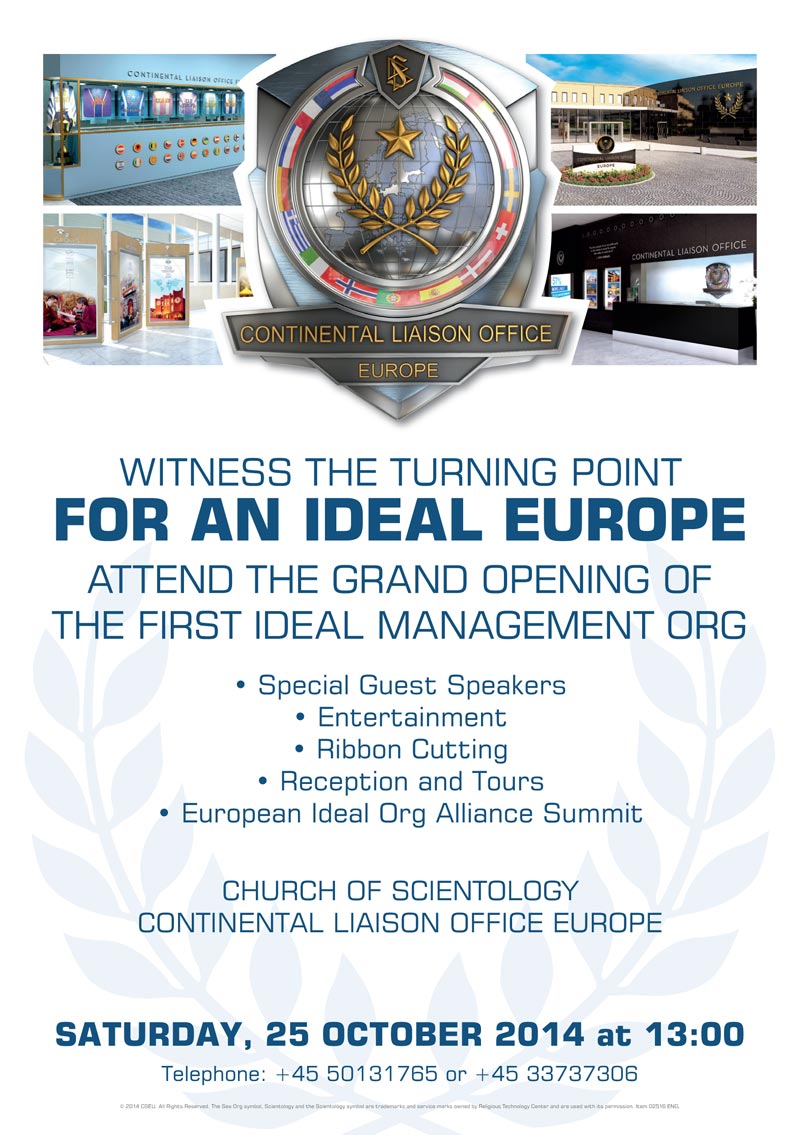 PS: These are the same "management" people that are SO important to clearing the planet that they are dispatched to make fools of themselves at LAX . Looking like extras from the set of The Walking Dead they demonstrated their value to society as only zombies can. Giving these people in "management" in scientology nice new offices is like giving starving, homeless people copies of the WTH after they have been struck by a tsunami. Some good food, a place to sleep and 8 hours of rest would do them FAR more good than new offices.
UPDATE:
A Special Correspondent sent this to me. OMFG!!!
The official scientology website has already put up the grand opening announcement of CLO EU along with PHOTOS. Here is a screen grab showing TWO of the photos, you can see more here.
Does anyone need more evidence that scientology photoshops in crowds of people at their underattended events than to have "photos" with "crowds" for events that have not yet even happened?