Here is the REAL story about an "Ideal Org." These buildings are what scientology inform the world is "proof" of their massive international expansion.
The hype is that "ideal orgs" "expand 10X".
They are STILL circulating this poster.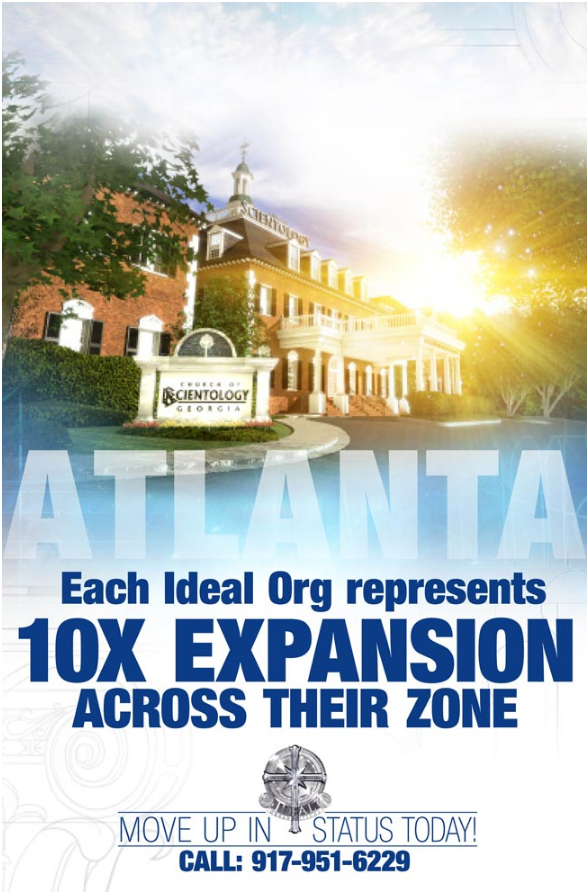 Denver had its ribbon yanked in 2012. Nearly 5 YEARS ago now.
Miscavige claims that THIS is the strategy to make all orgs the size of old St Hill. First they have to be made "ideal." And then their "straight up and vertical" "10X" expansion begins. And they never look back.
Oops — Denver just let the cat out of the bag.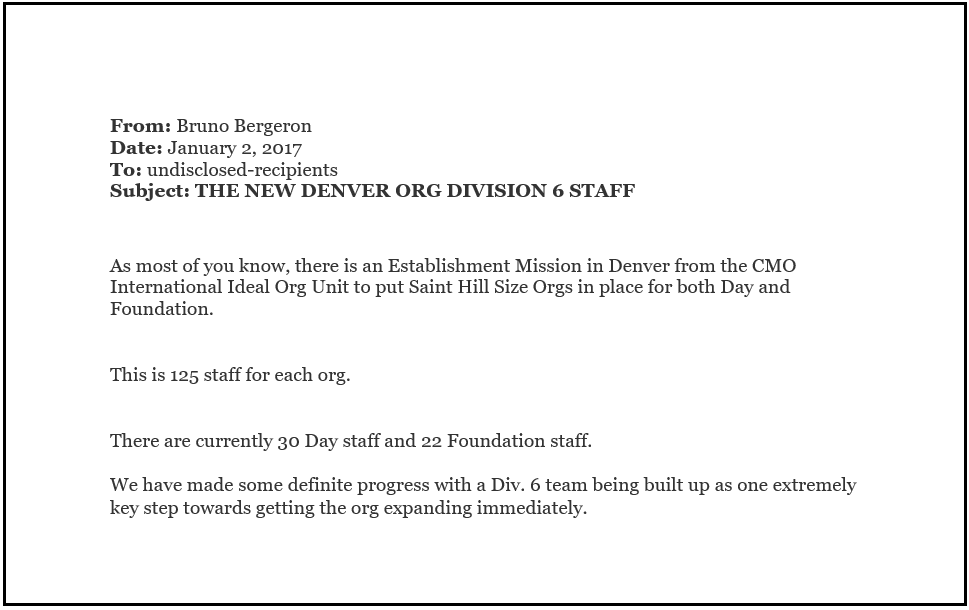 Five years later, they have THIRTY STAFF in the Day Org and TWENTY TWO on Foundation (and you know this is an exaggeration because they NEVER tell the truth). According to their OWN email, they need 125 for each.
They are less than 20% of the size of "Old St Hill." And that also means the staff are being paid next to nothing.
Let's not forget this
earlier post
 where an analysis of their org magazine showed:
Zero Processing Completions
Zero Academy Completions
Zero Congress Course Completions
Zero Golden Age of Knowledge Course Completions
Zero Extension Course Completions
THIS is the reality of buying and renovating a $2o million building. It changes NOTHING.
Anyone still falling for the idea that the "new churches" (they are not, they have not opened an actual NEW church in decades) Miscavige yanks ribbons on is "proof" of scientology expansion is as gullible as they come.