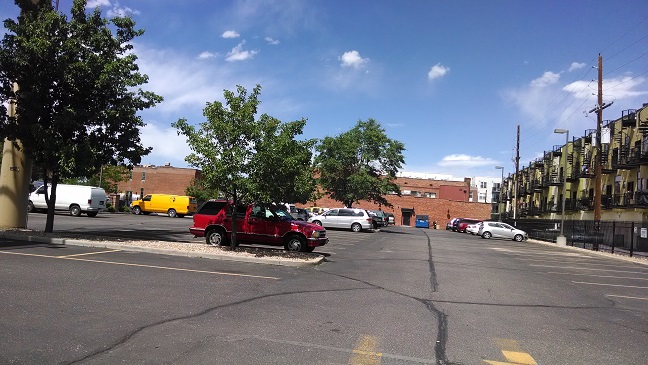 Here is an interesting item sent in by a special correspondent.
One of our favorite "ideal" orgs is the Colorado Rockies overflow parking lot in Denver.
They continue to hold regular IAS "briefings" there, though it is a wonder they can cover the airfare it costs to get there. It is touted by Miscavige and his PR minions as one of the "50 ideal orgs that PROVE the massive international expansion of scientology under the brilliant leadership of Mr. David Miscavige." Everyone inside the bubble is pretending this (and all the rest of idealish orgs) is a functioning, ongoing, viable activity.
This report comes after our correspondent received the latest issue of Integrity (hah…), The Magazine of the Church of Scientology of Denver. This is what he found:
I opened the magazine to the completions page and compared the list with the lists from the previous two magazines. I discovered for myself the exact definition of "Ideal Org", which someone has probably already noted before.
An Ideal Org is a building which has:
Zero Processing Completions
Zero Academy Completions
Zero Congress Course Completions
Zero Golden Age of Knowledge Course Completions
Zero Extension Course Completions
I know now that when you enter an Ideal Org, you get exactly the kind of personal attention described in the Oh No, Ross and Carrie series.
I've gone through the entire list of completions and every one of them was listed in one (or both) of the previous two magazines. Oh, except for a couple of nuggets. Two people were lucky enough to receive a "CONFESSIONAL". And two others submitted themselves to a "STUDENT RESCUE INTENSIVE". Talk about personal attention!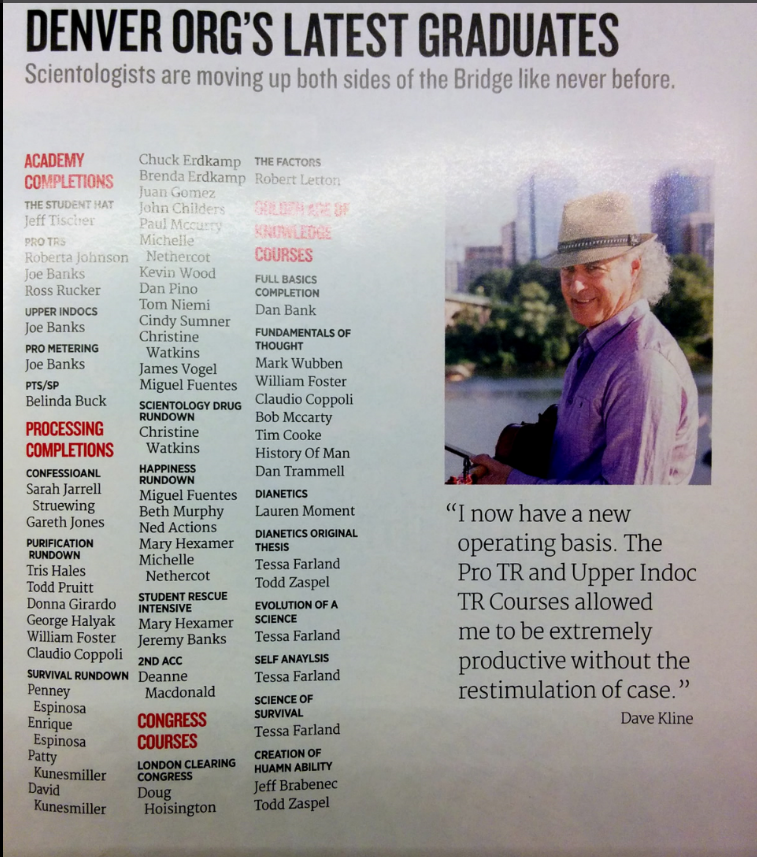 Not a SINGLE NEW COMPLETION ON ANY SERVICE IN THIS GOLDEN AGE OF TECH AND ERA OF STRAIGHT UP AND VERTICAL EXPANSION. (And even if everything listed on this page WA S new there is still not a single Grades, Academy Level or Dianetics completion.  Would Ford be able to convince their shareholders things were hunky dory if they did not manufacture a single  new car, truck or van but only a few bumpers,  wheel assemblies and transmissions a year ago?)
Here is what is still says on the scientology.org website about the ribbon yanking conducted there in 2012:
The greater significance of the inauguration was prominently underscored by the presence of Mr. David Miscavige, Chairman of the Board Religious Technology Center and ecclesiastical leader of the Scientology religion.