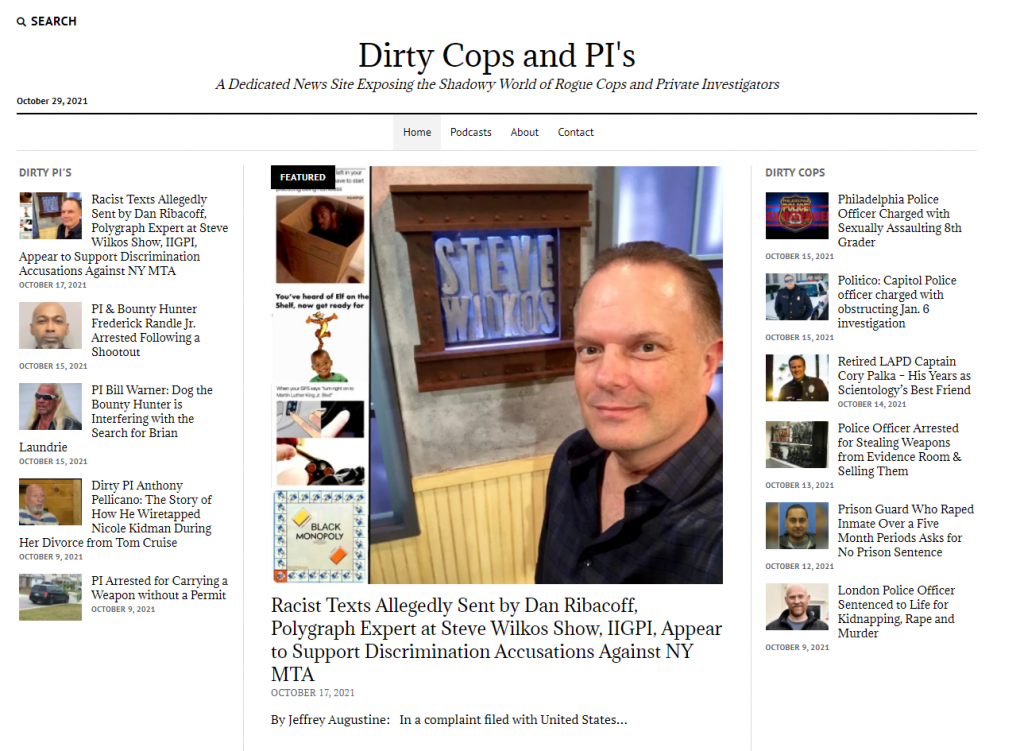 There are a few blogs I always check — Tony Ortega's Underground Bunker the best source for breaking news on scientology, Jeffrey Augustine's Scientology Money Project for the latest updates on scientology criminality, Stefani Hutchinson's incisive take on all things in the weird and hypocritical world of scientology Confront and Shatter , and now there is another to add to my list Dirty Cops and PI's.
This new  blog is the work of the always thorough Jeffrey Augustine, who has done some pretty incredible research into subjects related to scientology and especially the criminal activities of some of scientology's biggest names. Now he has added a new blog to focus on the often corrupt world of rotten cops and sleazy PI's. His first investigation concerns the PI's who were hired to follow Leah and JLo when they were filming Second Act in NY — see Tony Ortega's story on this: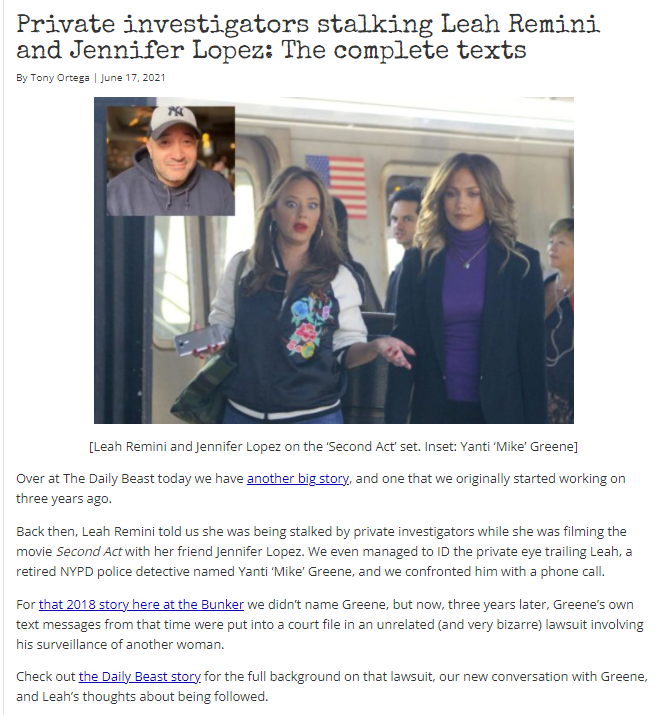 I highly recommend Jeffrey's reporting. He really digs in, finds the evidence and exposes the truth.
Nothing like having a good guy PI on the tails of the bad guys PI's…
Add his new blog to your reading list.