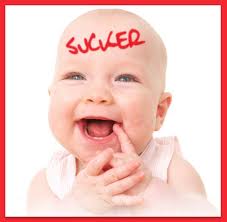 The "new Ideal PAC Base" is in need of personnel.
Quick, you don't want to miss out on the opportunity to be a 50cents/hour cleaner and one of the people He mentions when He announces the "Ideal PAC Base now has 100 Maintenance Staff."
 "Exclusive briefing" is now a euphemism for "recruitment interview" — seriously, is anyone going to fall for this?
From: Traci <pacestates@scientology.net>
Date: Wed, Jul 24, 2013 at 10:15 AM
Subject: Survey for You
To: 

Please take a moment to fill out this brief survey. Thanks!
This is being done to see if you qualify for an exclusive briefing being done.

1. What is your profession?

2. Would you like a profession that helps people, has a good basic purpose and allows personal growth?

3. Do you enjoy a fun, fast-paced and creative work environment where you can demonstrate your competence?

4. Do you have any this-lifetime acts or crimes for which you could be blackmailed or prosecuted?

5. Have you ever taken LSD or anything similar?

6. Do you have a criminal history?

7. Have you ever been institutionalized, had psychiatric treatment or drugs?

8. Do you have a permanant illness or medical situation?

9. Have you ever served in a high-clearance section of the government or military?

10. Do you have any children? How old are they?

11. Are you married?

12. Which works best for you to come to the PAC Base for a briefing?
      a. Weekdays after 6pm.
      b. Weekends after 1pm.
      c. Neither, I do not live in California and need an alternate briefing.

Please send this in right away and include the best contact information. You will be contacted to be told whether you qualify for the briefing or not.

ARC, Traci
323/707-6792 (Cell)
323/953-3340 (Reception)
Church of Scientology
PAC Estates