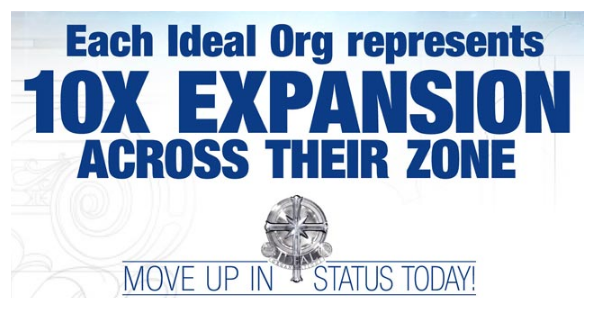 The saga of empty "ideal" orgs continues.
Miscavige shows up to yank his ribbon, they import people from out of town to make a "crowd" — always inflated by a factor of at least 5 — they take photos and video and then the circus leaves and things settle back into the normal void on nothingness it always was. Except the few footsteps echo in large, deserted marble halls now, instead of the moldy carpets of an old strip mall.
Desperate to get anyone to come into their empty palace, they start promoting for people to hold "events and functions" — because they don't know what else to do with all their empty rooms. And they cannot persuade people to come in the door to find out about scientology. They hope they might have a better shot if they can get them in the building for any reason.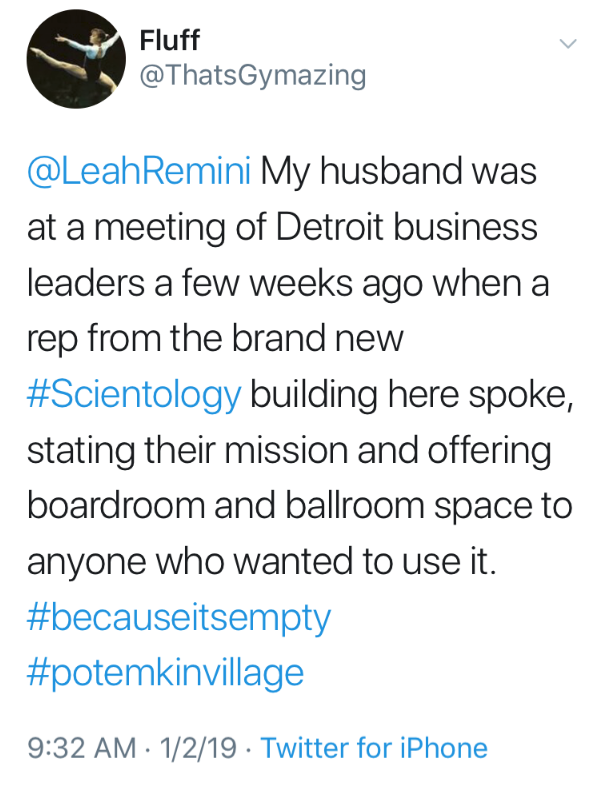 Interesting their pitch is for "businesses".
Usually they try to get other religions to come on down — they hope to ally them and then be able to claim how they "work together" with "other faiths" (but don't you ever call scientology a "faith" because there is no faith involved it is all science).
The other major pitch is to Law Enforcement. They love getting police and sheriffs to show up so they can "ally" them and create "safepoints." It is a very effective technique for hiding your own dirty laundry. If you ever watched Breaking Bad you would have noted a classic example, the drug dealer Gustavo Fring who pretends to be an upstanding citizen who supports the police department, attends their events and gives them money.
But for any of you who may contemplate taking scientology up on their offer, be aware that doing so comes with some strings attached.
You WILL be used to promote scientology.
And, scientology WILL dictate who might attend your event.
When the Hollywood Division of the LAPD agreed to hold one of their events at the Celebrity Centre Pavilion, scientology insisted on vetting the attendees. They refused to allow Detective Kevin Becker to attend because he was a friend of Leah Remini and had taken her Missing Person report on Shelly Miscavige. While the higher ups in the force didn't seem to mind scientology dictating who is a "good cop" and who is a "bad cop", the rank and file would not stand for it. The venue of the event was changed.
If you are a business in the Detroit area who has decided to hold an event in the scientology ideal org and you have an employee who is a declared SP, or has written negative articles about scientology on a blog, or, or, or… they will insist you not allow that person to attend YOUR event.
"We are champions of human right and stand for freedom of religion and freedom of speech" — except when we don't like the religion of the other person or don't like what they say. Then we are human rights abusers.