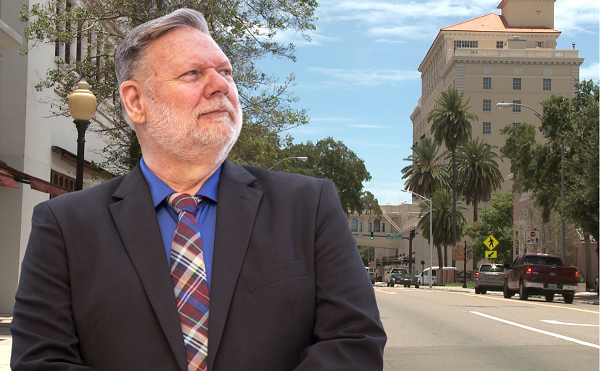 This week, Leah and I have a conversation with Mark Bunker on the Fair Game podcast. Download at midnight tonight.
I will add a link to the show here when it becomes available.
We talk to Mark about his history with scientology, him becoming the newest Clearwater City Council member and what the future of the City of Clearwater holds.
We cover the land grab by scientology so ably reported by Tracey McManus in the Tampa Bay Times "How Scientology doubled its downtown Clearwater footprint in 3 years" :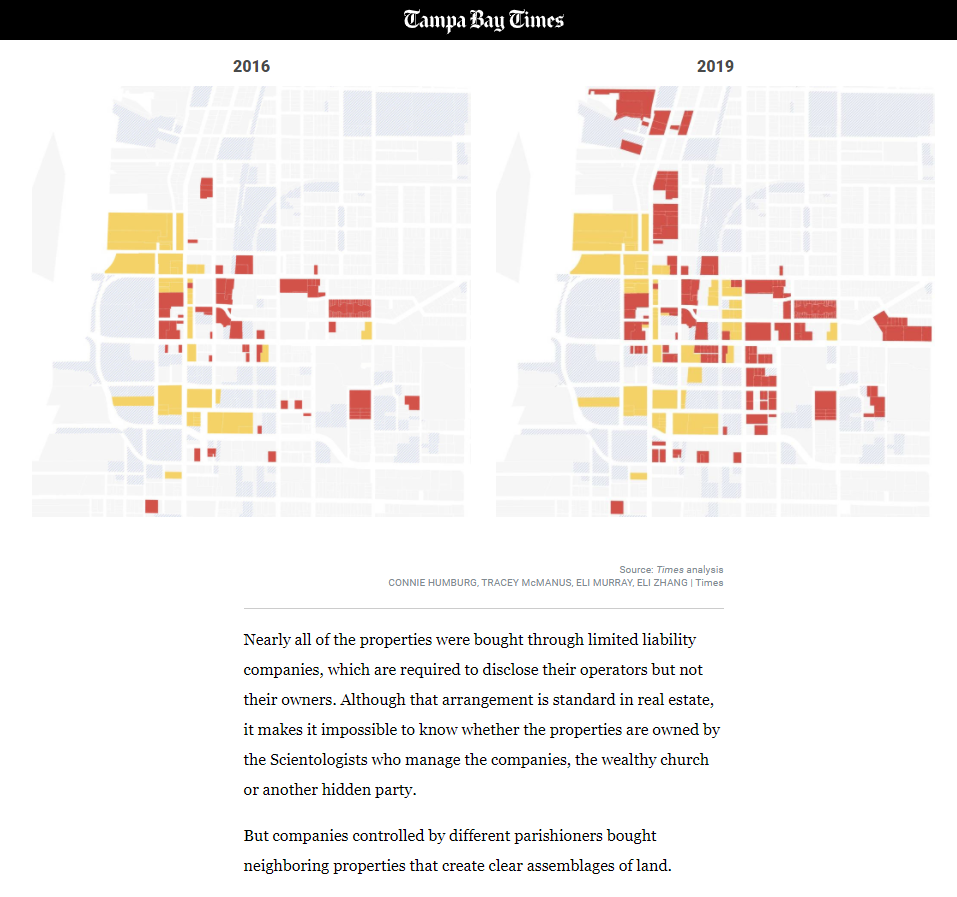 Tracey updated her story a few days ago "Vacancies in Scientology-tied real estate linger" :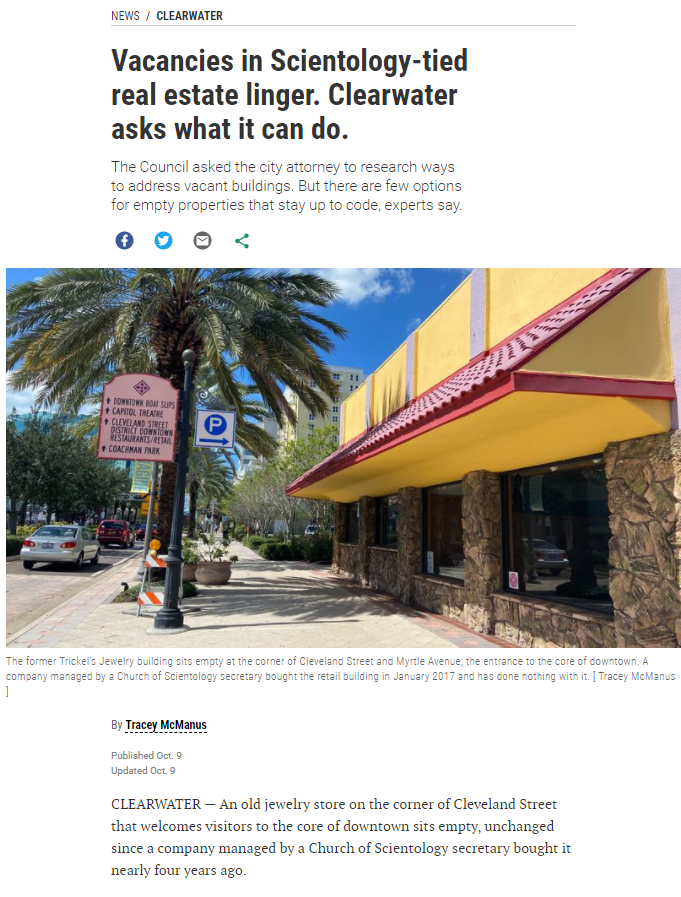 We also talk about the lies scientology tells about their numbers and political clout. I covered an analysis of scientology's often cited "Economic Impact" study here earlier.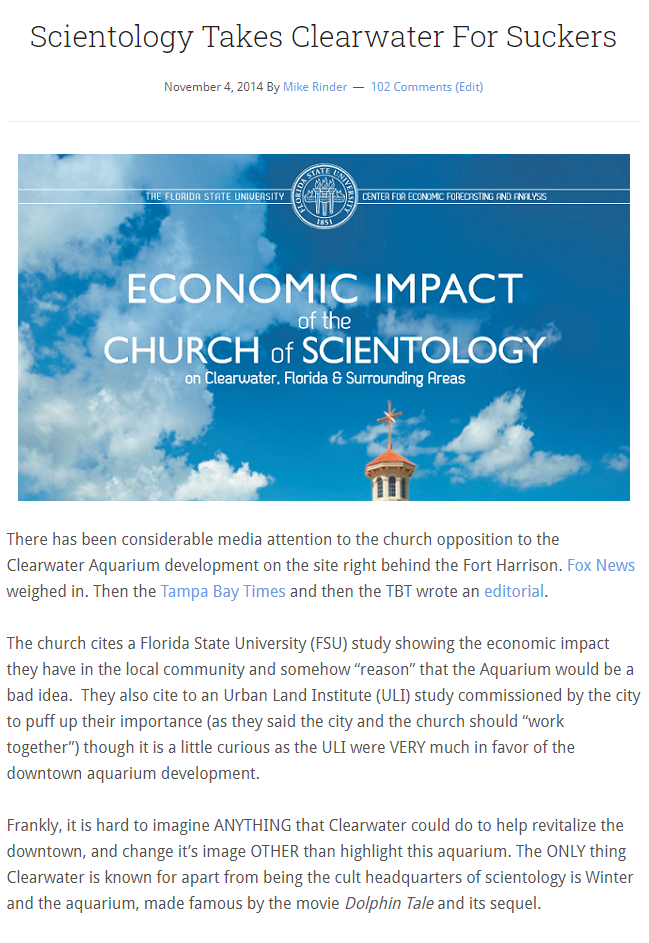 The ultimate proof of this came with his election to the City Council (Mark tested negative btw):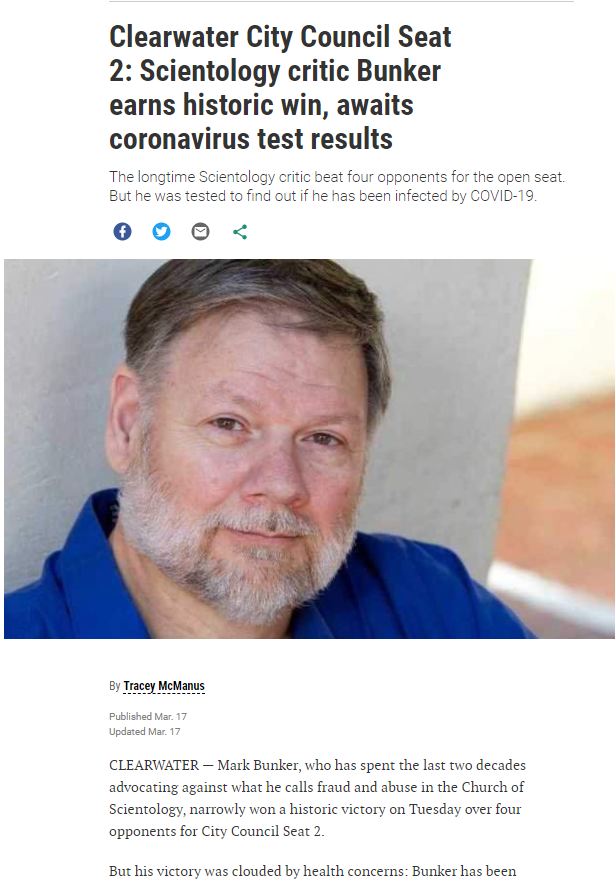 He was quoted in this article: "This clearly shows that Scientology does not have the power they think they do, Scientology has been leading by intimidation for decades, frightening politicians into being silent for fear they will be called a religious bigot. It's not bigotry to talk about the actions and abuses of the organization."
Bunker secured 27 percent of 22,745 votes cast. The stalking horse who had the full support of scientology, Eliseo Santana, only got 15 percent of the vote (A little over 3500).
The Fair Gaming of Bunker continues to this day. Scientology continues to harass him with endless demands for every document, email, contact. See this story by Tony Ortega on the recent harassment.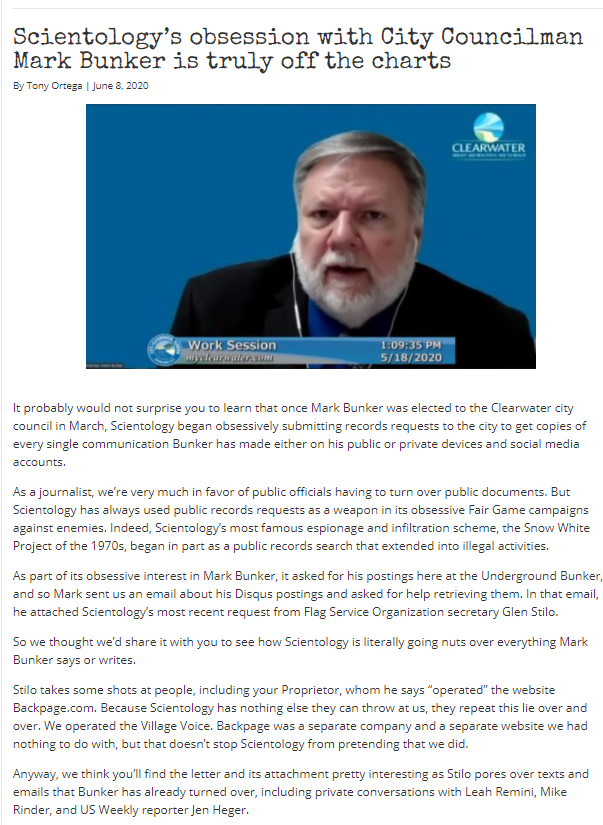 It's a fascinating hour.