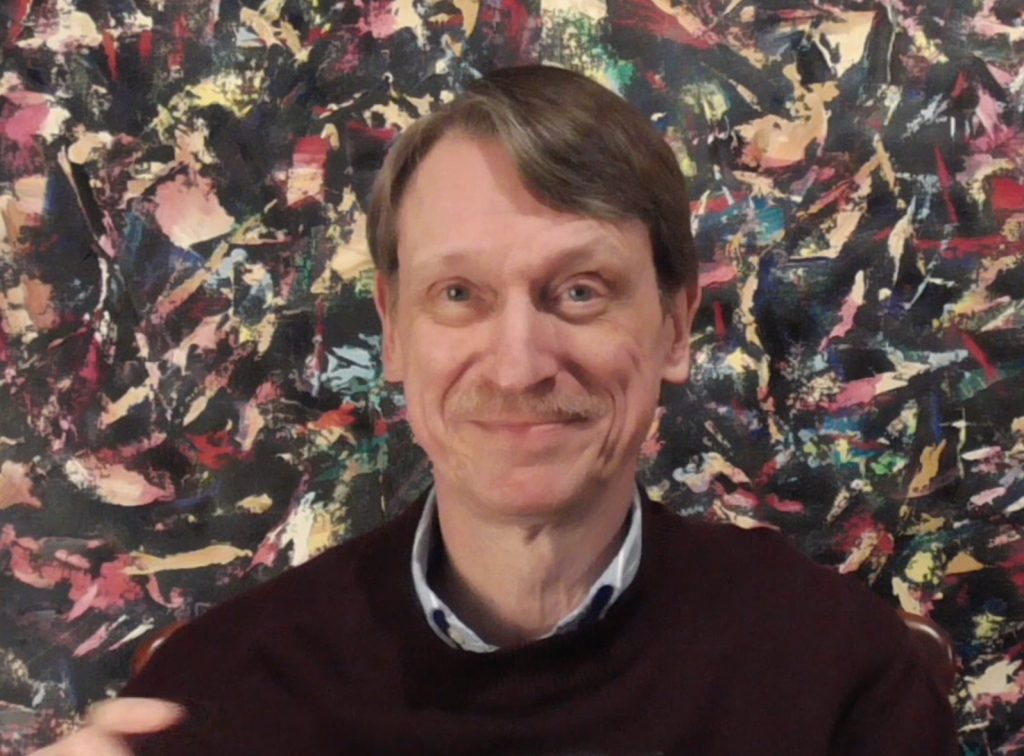 This week Leah and I welcome the insightful and wonderfully well-informed Jon Atack. (If anyone doesn't know the term OG, it comes from "Original Gangster" and means "someone who's incredibly exceptional, authentic, or "old-school"" and Jon certainly fills the bill).
Way back in the 1980's, Jon was a pioneer whistleblower about scientology abuses. He wrote a seminal book "Let's Sell These People a Piece of Blue Sky" which was first published in 1990. He has since written two other books on the subject of scientology.
Jon was a "public" Scientologist for nine years, until 1983, when he became a central figure in the establishment of the UK "Independent" movement. He was a Dianetic and Class II auditor, did the Data Series Evaluator's Course and completed OT V.
The manuscript of Piece of Blue Sky was the foundation for Russell Miller's excellent biography Bare-Faced Messiah (for which Jon was the only hired researcher. He has proofed or edited a number of other books, including Tony Ortega's Unbreakable Miss Lovely, Steve Cannane's Fair Game and Steve Hassan's new edition of Combating Cult Mind Control).
From 1983 to 1996, Jon worked on more than 200 media pieces, about 150 court cases (he was appointed an expert witness by the English High Court in 1987), was consulted by numerous governments and helped with the recovery of about 500 former members. He spent the next years recovering from harassment, writing novels and studying the many forms of influence and authoritarian abuse used by pseudo-religious, commercial, psychotherapy, martial arts, terrorist groups and gangs, as well as pedophile groomers, human traffickers and in abusive relationships.
From 2013-2015, Jon contributed articles to the Underground Bunker, focusing mainly on recovery – demonstrating the "implant" system that Hubbard created to psychologically enslave people.
Jon has spoken at many international conferences over the years, including talks in Copenhagen, Aarhus, Berlin, Hull, Riga, Bordeaux, Manchester and St Petersburg, Russia.
In 2015, Jon hosted the Getting Clear conference in Toronto with Professor James Beverley. Over the course of five days, Jon and 26 other experts explored the history of Scientology, some of the many contradictions in Hubbard's autobiography, the real effects of Scientology "indoctrination" and "processing", the legal situation internationally, and a detailed survey of the Purification Rundown by a toxicologist.
Two lectures from this conference are available on Jon's YouTube channel jon atack, family and friends – which houses more than 200 videos exploring the manipulation techniques of human predators with the help of leading experts. I have been interviewed by him 3 times now, the most recent was posted just last week.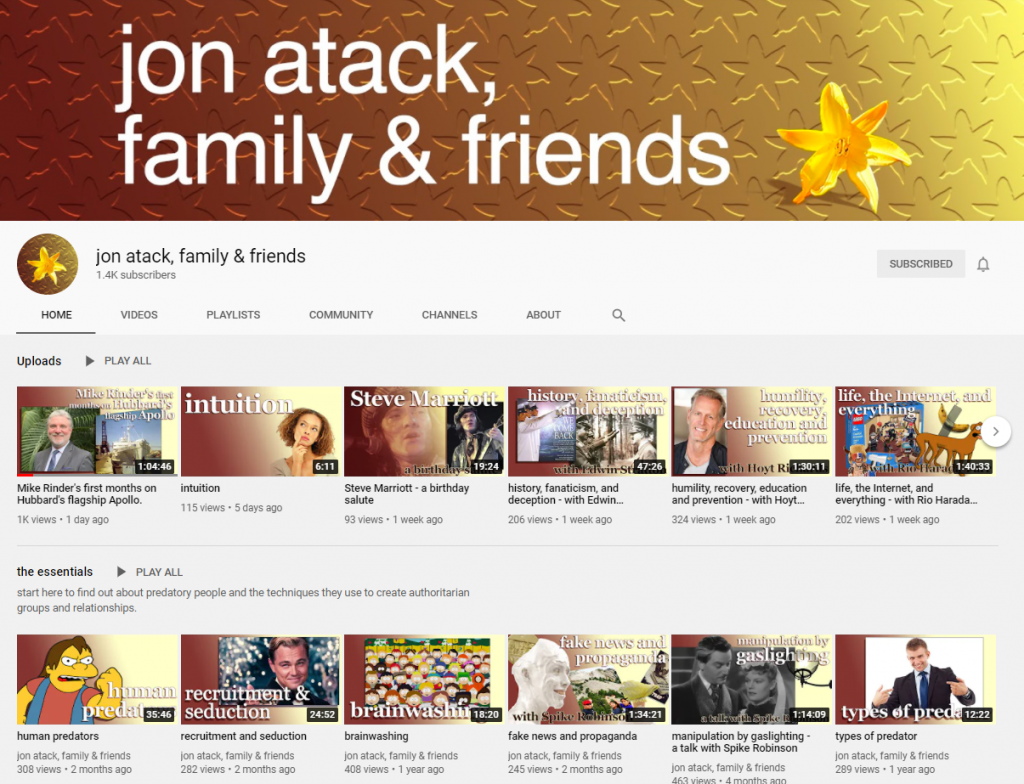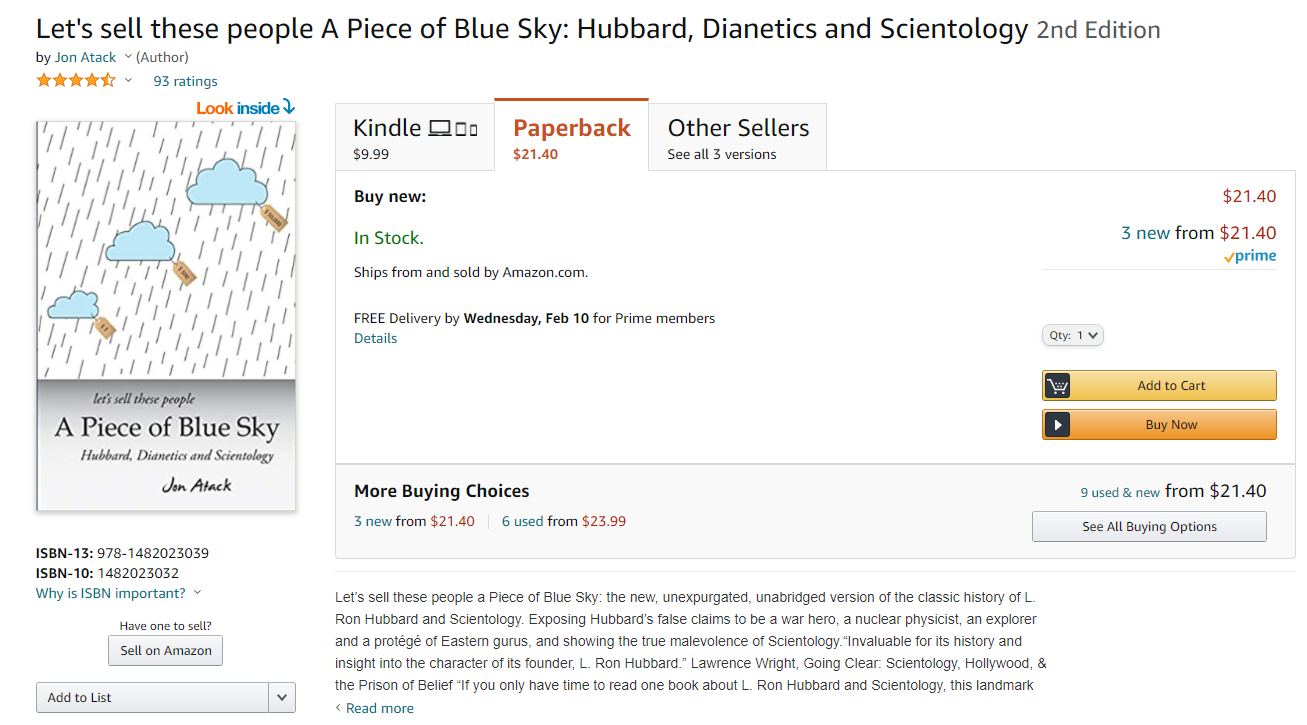 His brief introduction for those who haven't suffered the Scientology experience is Scientology: the Cult of Greed

His newest book, Opening Our Minds, will be available in February.

Russell Miller's excellent Barefaced Messiah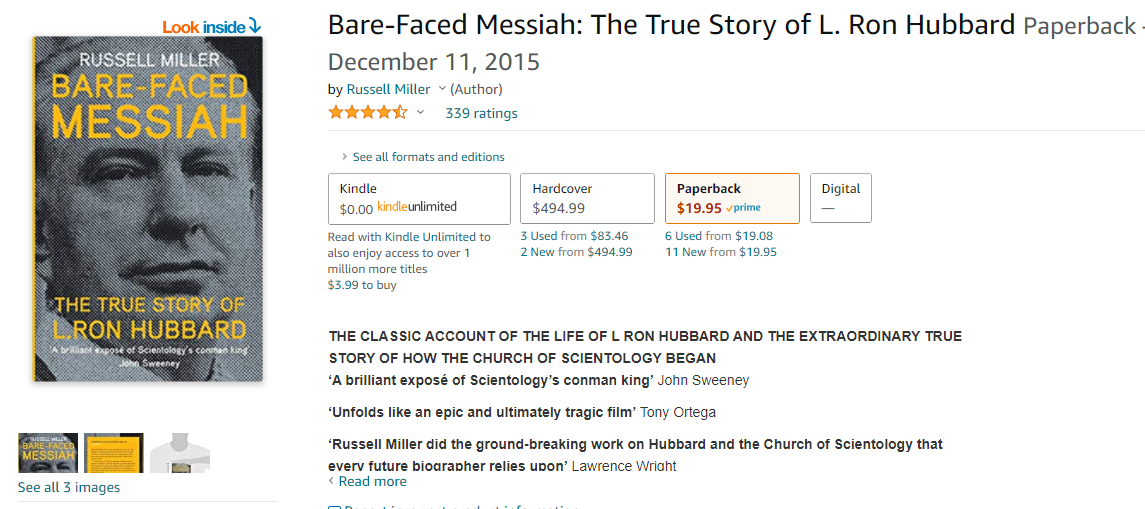 Jon also mentions this book by Ira Chaleff: Intelligent Disobedience

And this one: Shattered Assumptions

And also Take Back Your Life: