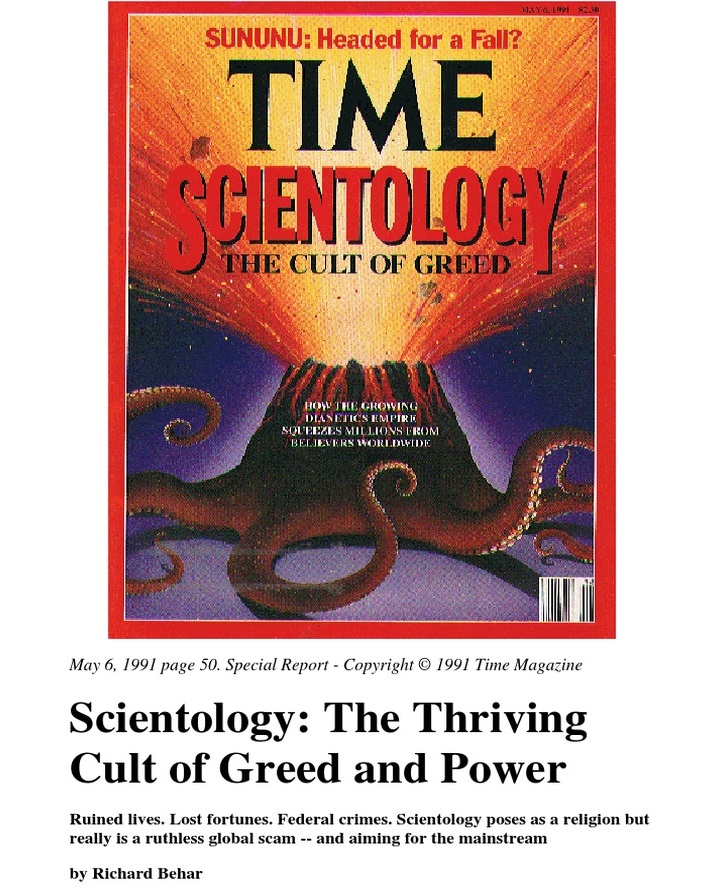 We were very fortunate to speak with Richard Behar on this week's episode of the Fair Game podcast.
Rich, along with Pauletter Cooper (who will feature in an upcoming episode) is a poster child for scientology Fair Game against journalists.
He is an award-winning investigative journalist who first wrote about scientology in 1986 for Forbes magazine in an article entitled The Prophet and Profits of Scientology.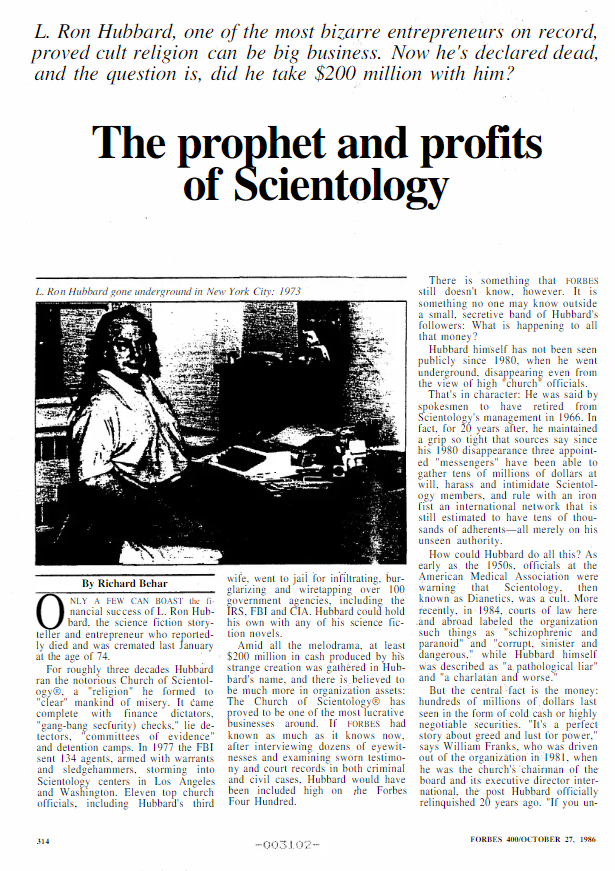 His most famous scientology piece was the 1991 Time magazine cover story, The Thriving Cult of Greed and Power. The subhead on his article pretty much sums up scientology: Ruined Lives. Lost fortunes. Federal crimes. Scientology poses as a religion — but really is a ruthless global scam — and aiming for the mainstream.
This article instigated the most massive retaliation against the media in the history of scientology. In our interview we discuss why that was and how it impacted Rich and the general chilling effect on the media.
We discuss the massive advertising campaign scientology conducted to smear Time in USA Today and the conspiracy theory that the article was a result of scientology's campaign against Eli Lilly's drug Prozac. I dug up my copy of the booklet we published at the time, The Story That Time Couldn't Tell, and for your entertainment I include the first few pages below: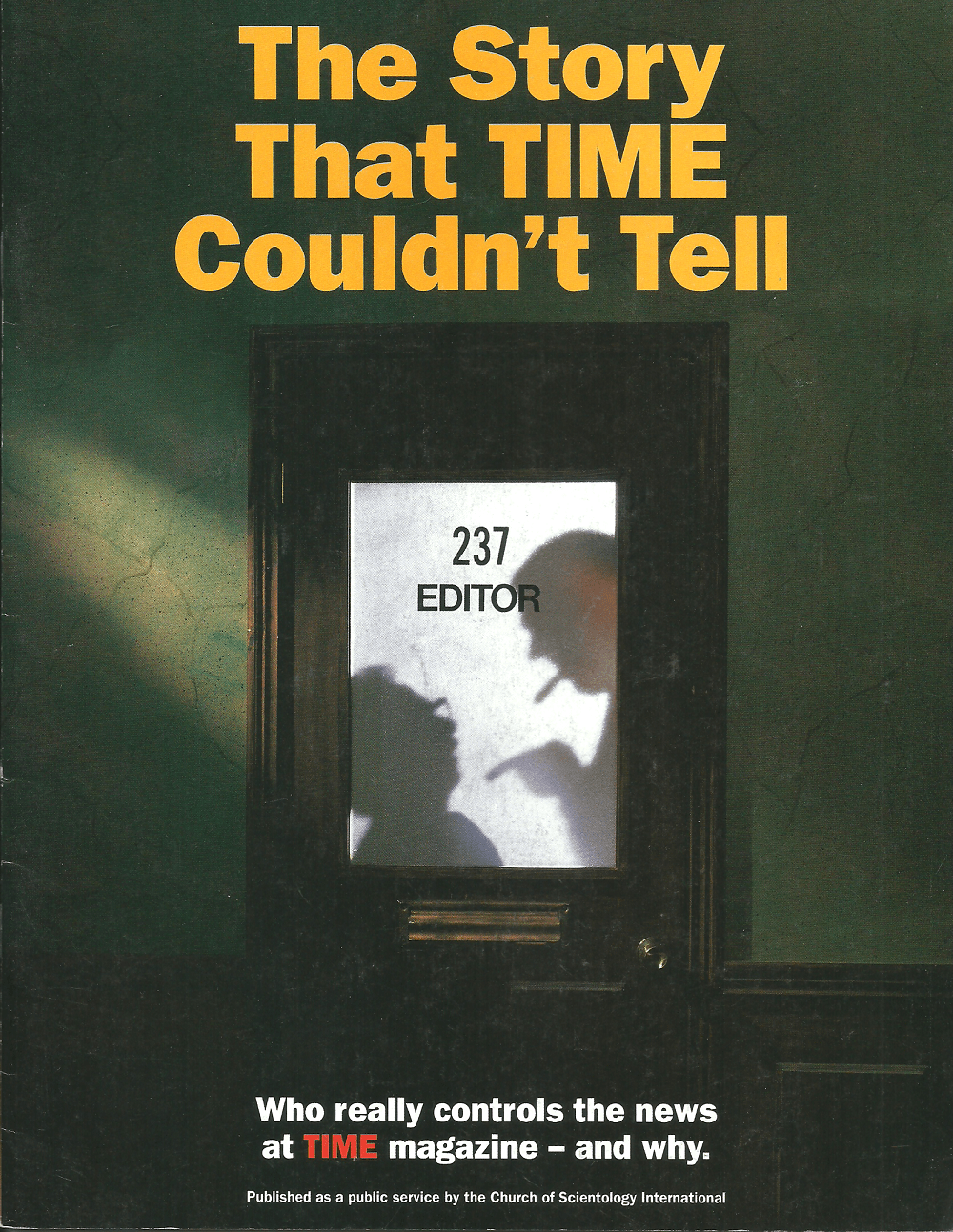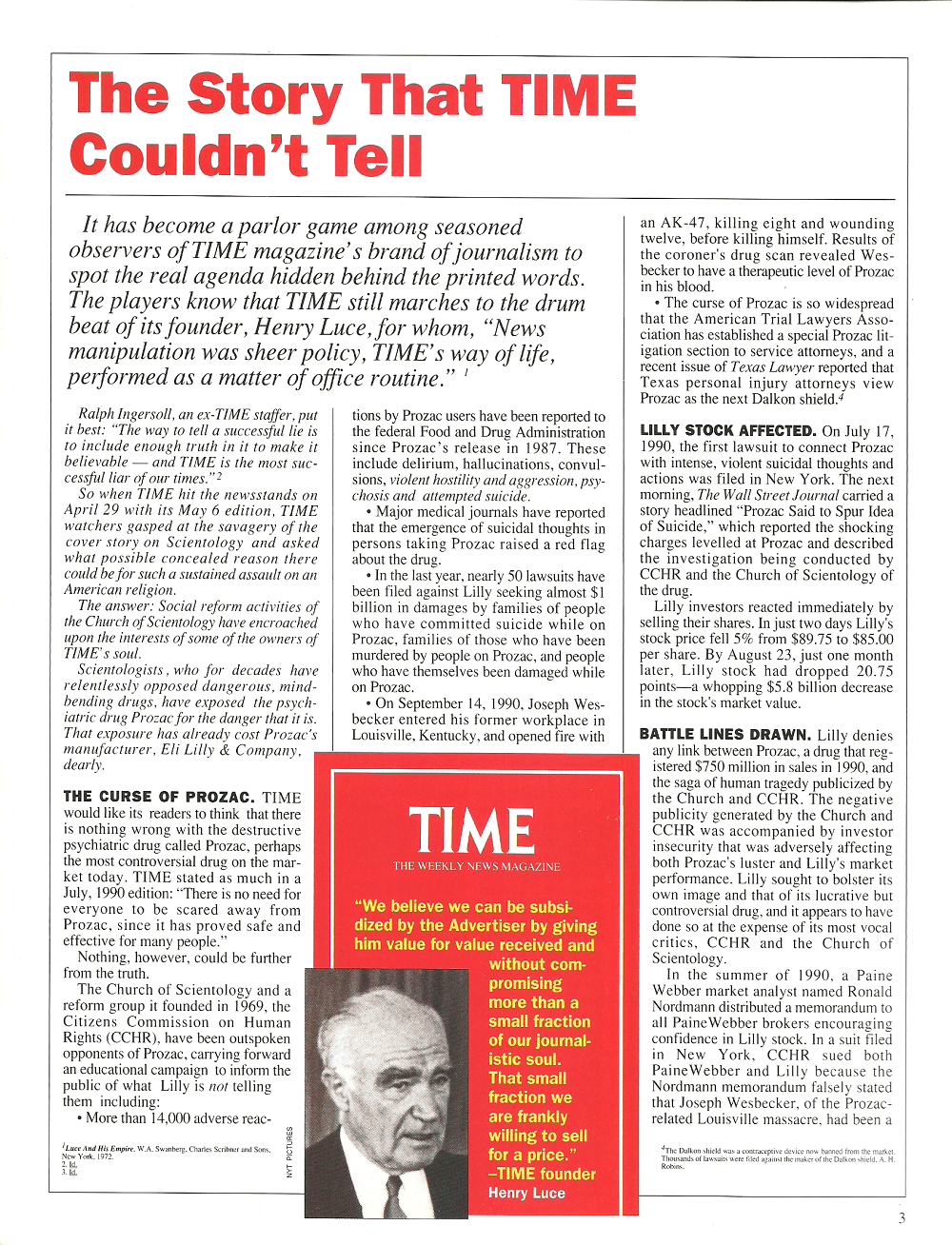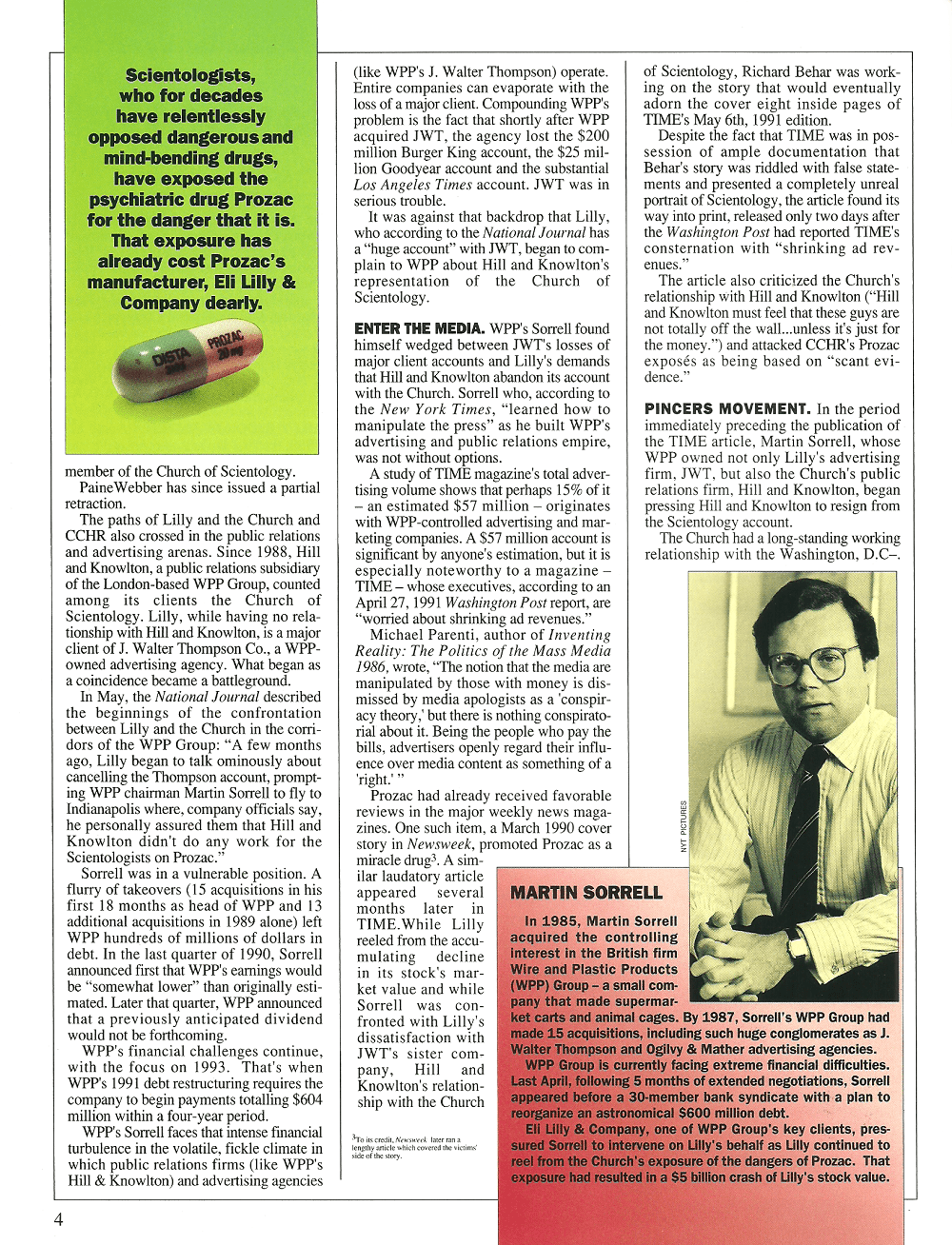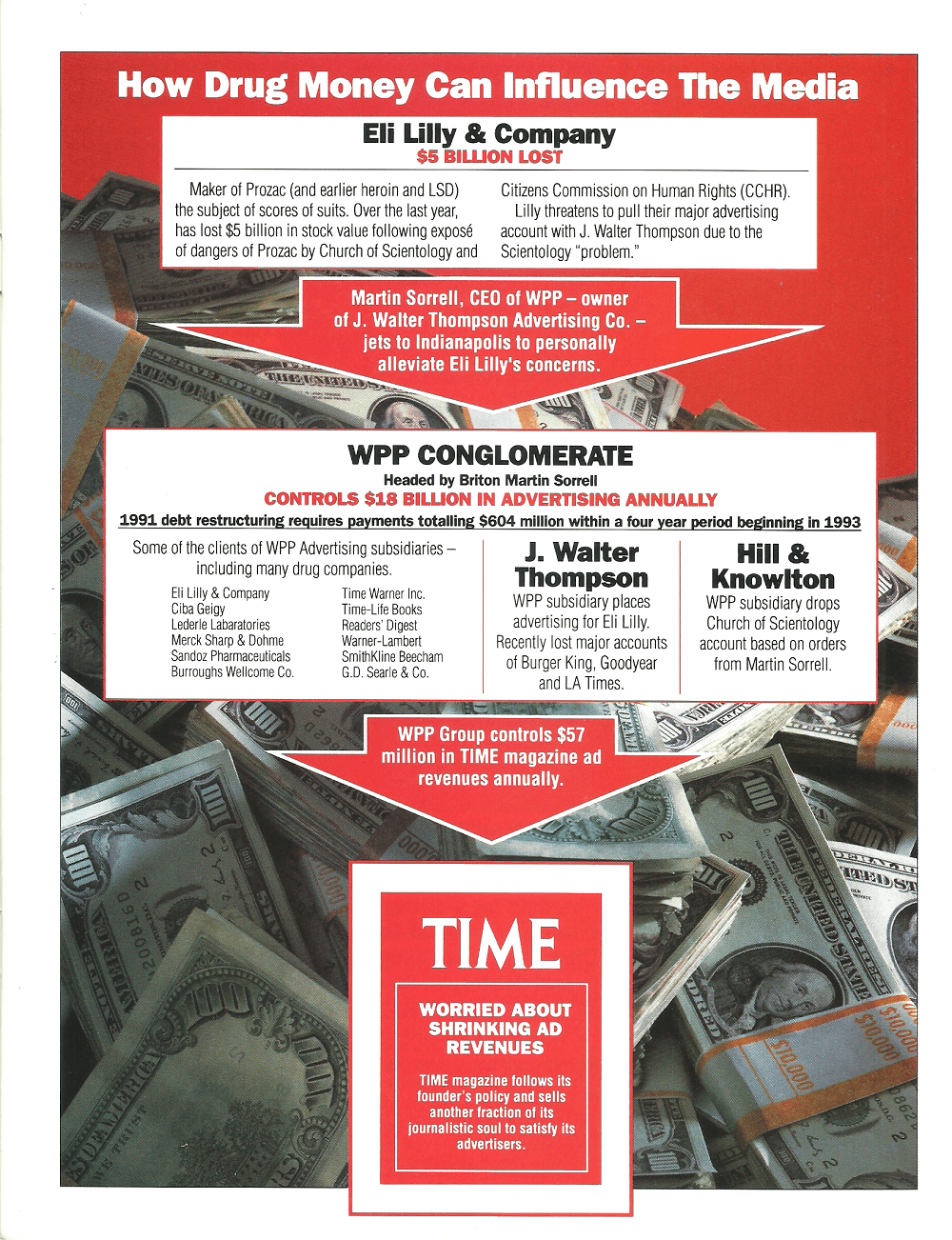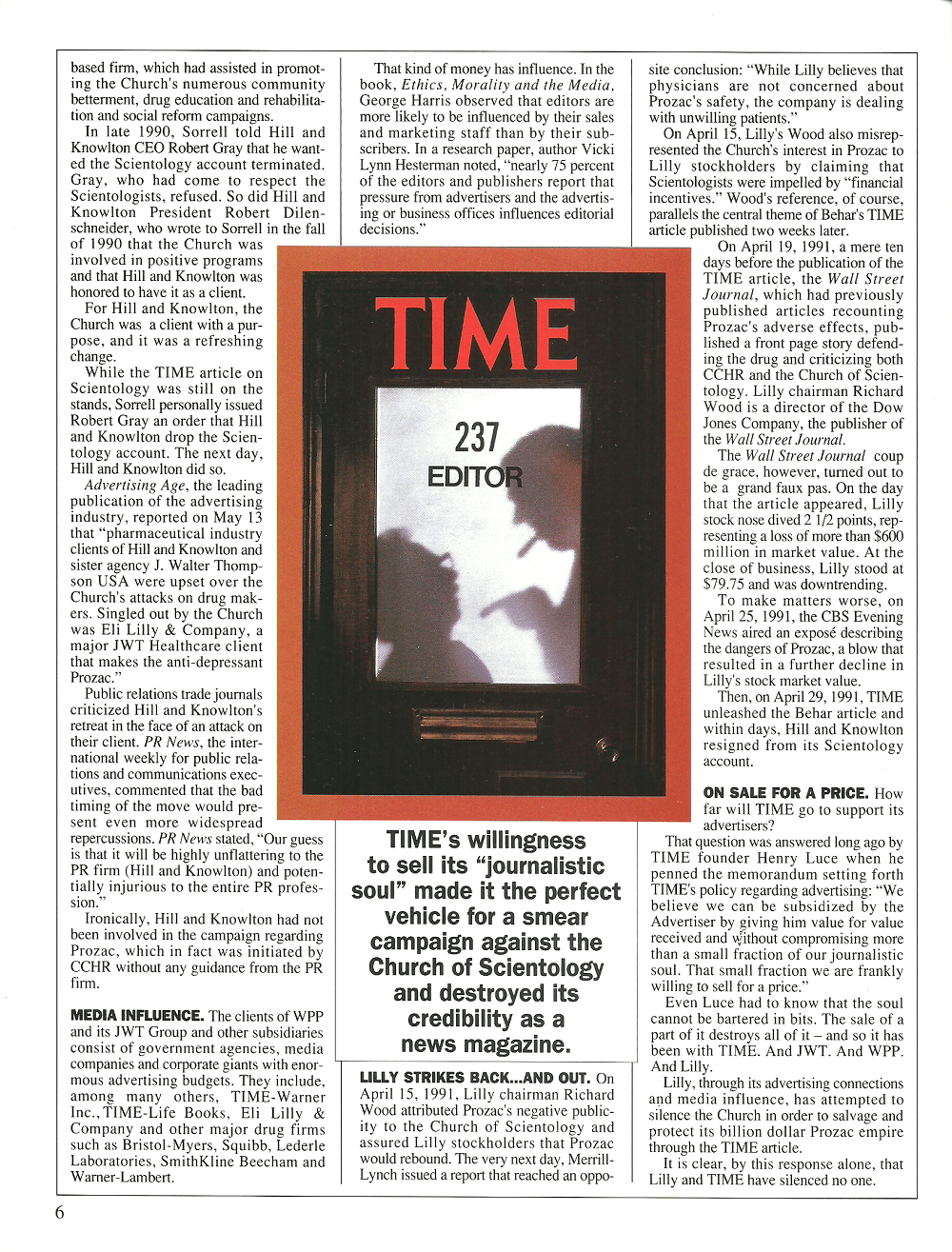 In 2010, when Lawrence Wright and Alex Gibney's documentary Going Clear aired on HBO, Rich was interviewed on CNN and told of the similarities in scientology's response to that he experienced from his Time article.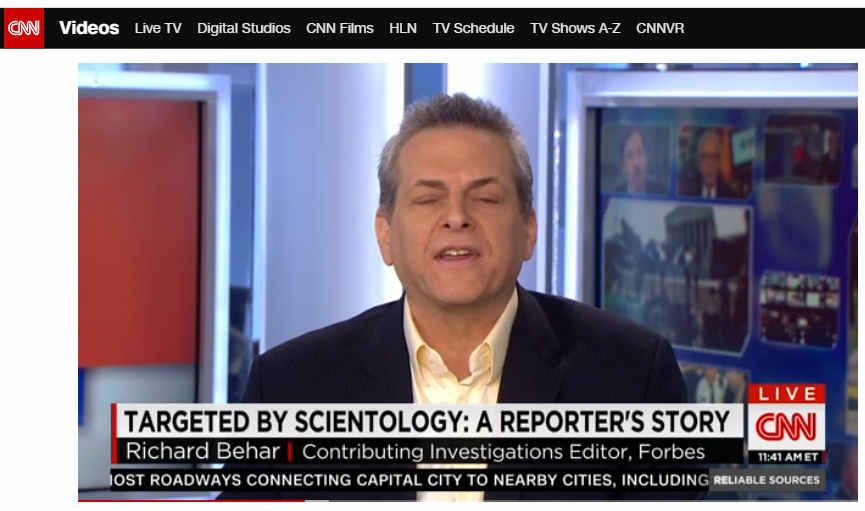 We also talk about Rich's most recent Forbes article, covering the controversy of Rep. Karen Bass: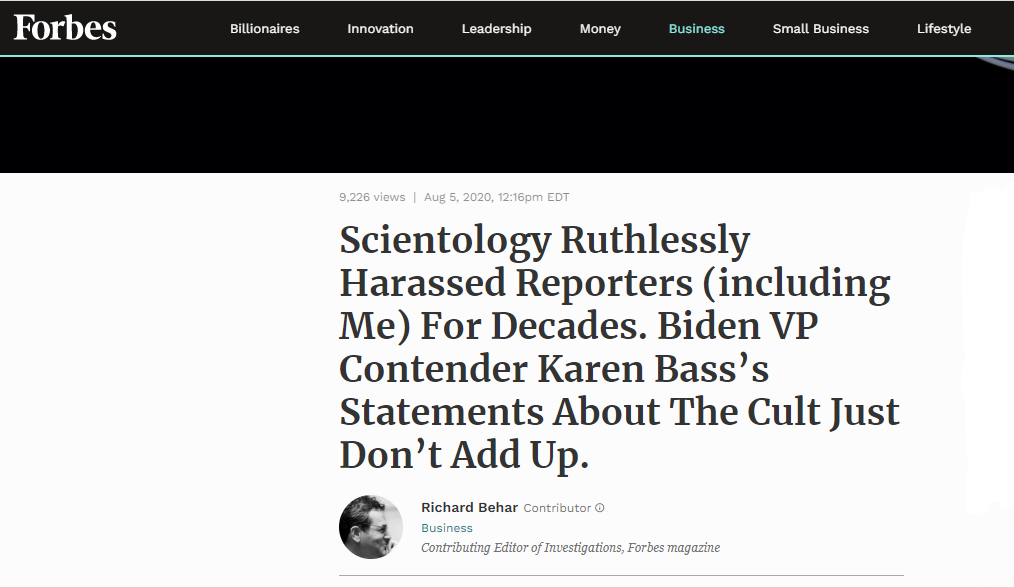 Please tune in to the new episode.