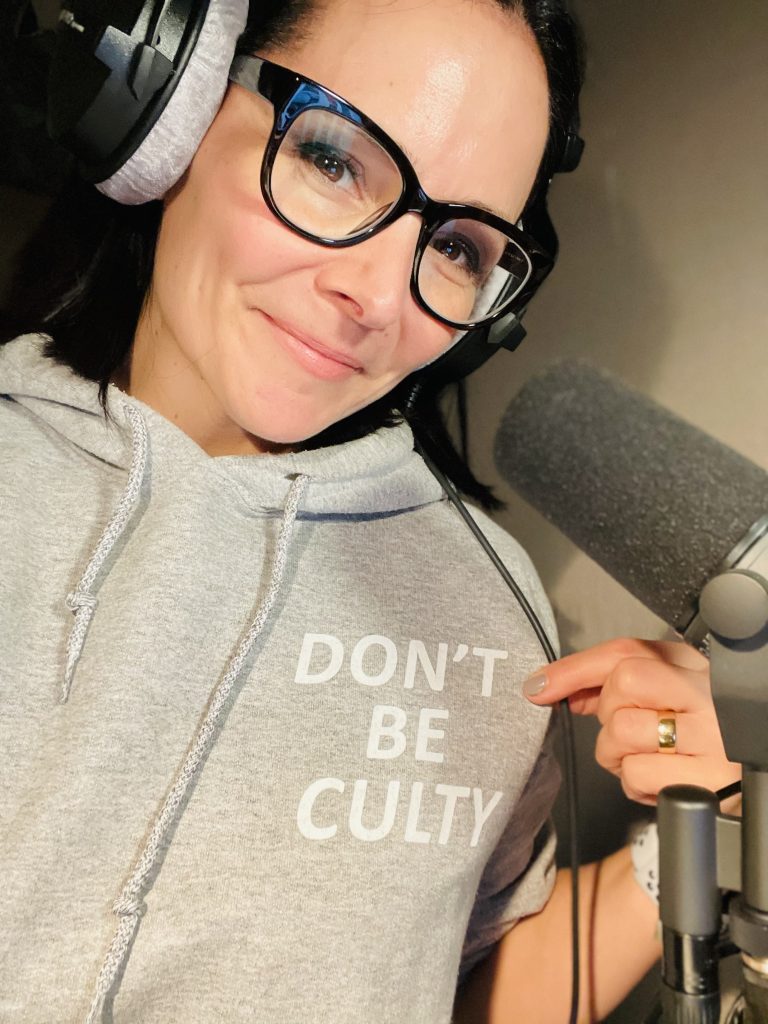 This week, Leah and I talk with Sarah Edmondson, featured in The Vow, author of Scarred and host (with her husband Anthony "Nippy" Ames) of a new podcast, A Little Bit Culty.
We talked about the similarities between Nxivm and scientology, the systems of control and even the language are remarkably similar, so much so that there is little doubt in my mind that Keith Raniere studied Hubbard. We talk about The Vow and what recovering from a cult experience is like and the impact of Scientology and The Aftermath had on her. Both Nxivm and scientology use the idea of personal responsibility to pin the blame on victims of abuse, and both engage in Fair Game, so there was plenty to cover.
I recommend Sarah's book Scarred for anyone who wants a deeper understanding of Nxivm than was provided by The Vow or Seduced.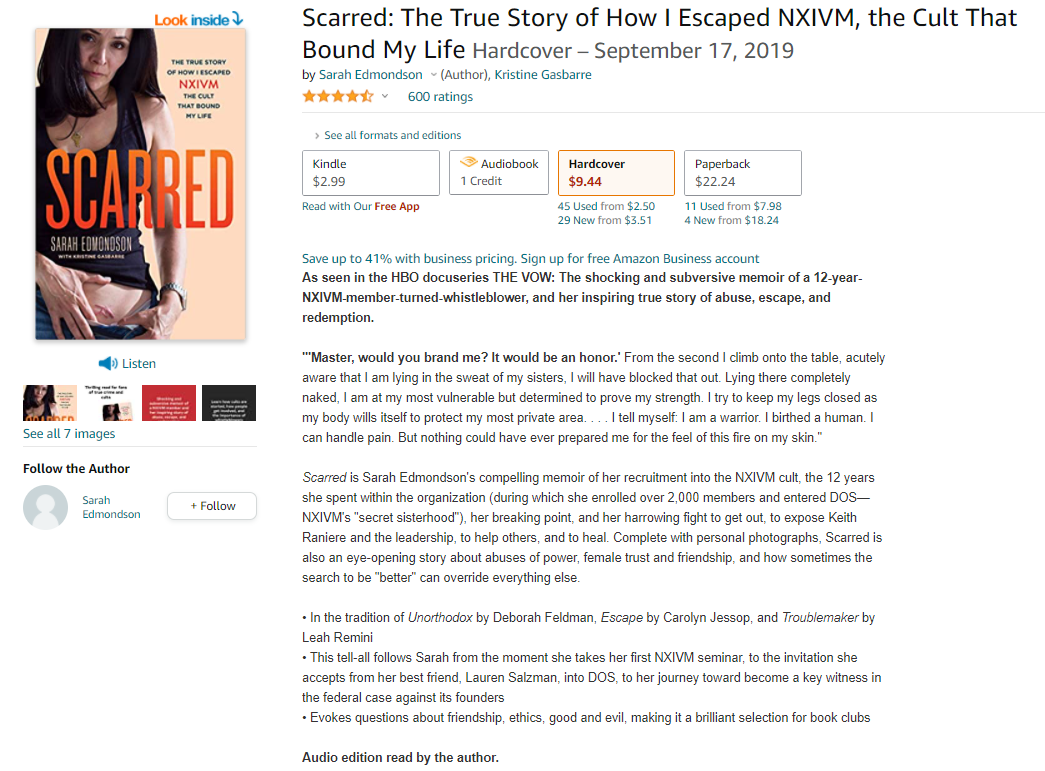 Sarah and Nippy's new podcast: