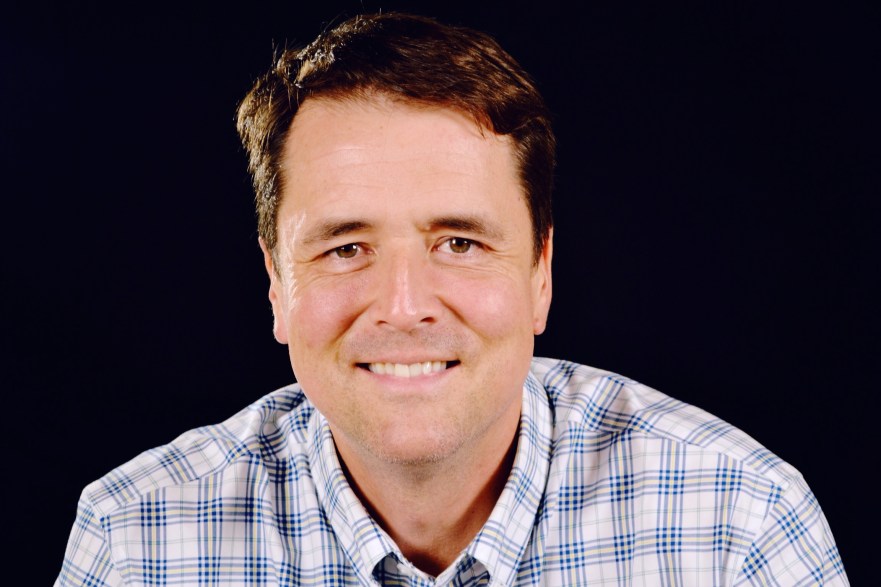 This week Leah and I venture into the world of Mormonism with Dr. John Dehlin. I recently appeared on his long-running and very popular podcast, Mormon Stories, and we are now welcoming him to ours.
He is not just a podcaster, he is a non-profit CEO, activist, public speaker, and religious transitions coach. He advocates for the rights of skeptics in Mormonism, LGBT rights, equality for women, and other individual views outside mainstream Mormonism. He has Master's degree in Instructional Technology, and a Ph.D. in Clinical and Counseling Psychology.
We learned a great deal from John about the problems in the Mormon world and the many similarities with scientology — and some important differences which have tended to make the Mormons more successful, and certainly a lot more powerful and wealthy, than scientology.
We covered a broad range of subjects, and I thought I would add some links that might help those unfamiliar with the subject understand what we were talking about.
This is a link to the full Wikipedia entry on Joseph Smith the founder of Mormonism and below is the abstract at the top of the entry for a quick understanding:
Joseph Smith Jr. (December 23, 1805 – June 27, 1844) was an American religious leader and founder of Mormonism and the Latter Day Saint movement. When he was 24, Smith published the Book of Mormon. By the time of his death, 14 years later, he had attracted tens of thousands of followers and founded a religion that continues to the present with millions of global adherents.
Smith was born in Sharon, Vermont. By 1817, he had moved with his family to western New York, the site of intense religious revivalism during the Second Great Awakening. Smith said he experienced a series of visions, including one in 1820 during which he saw "two personages" (whom he eventually described as God the Father and Jesus Christ), and another in 1823 in which an angel directed him to a buried book of golden plates inscribed with a Judeo-Christian history of an ancient American civilization. In 1830, Smith published what he said was an English translation of these plates called the Book of Mormon. The same year he organized the Church of Christ, calling it a restoration of the early Christian church. Members of the church were later called "Latter Day Saints" or "Mormons", and Smith announced a revelation in 1838 which renamed the church as the Church of Jesus Christ of Latter Day Saints.
In 1831, Smith and his followers moved west, planning to build a communalistic American Zion. They first gathered in Kirtland, Ohio, and established an outpost in Independence, Missouri, which was intended to be Zion's "center place". During the 1830s, Smith sent out missionaries, published revelations, and supervised construction of the Kirtland Temple. The collapse of the church-sponsored Kirtland Safety Society Anti-Banking Company and violent skirmishes with non-Mormon Missourians caused Smith and his followers to establish a new settlement at Nauvoo, Illinois, where he became a spiritual and political leader. In 1844, when the Nauvoo Expositor criticized Smith's power and practice of polygamy, Smith and the Nauvoo city council ordered the destruction of their printing press, inflaming anti-Mormon sentiment. Fearing an invasion of Nauvoo, Smith rode to Carthage, Illinois, to stand trial, but was killed when a mob stormed the jailhouse.
Smith published many revelations and other texts that his followers regard as scripture. His teachings discuss the nature of God, cosmology, family structures, political organization, and religious collectivism. His followers regard him as a prophet comparable to Moses and Elijah, and several religious denominations consider themselves the continuation of the church that he organized, including The Church of Jesus Christ of Latter-day Saints and the Community of Christ.
We talk about Ensign Peak — the investment firm that manages some of the assets of the Mormon Church (more than $100 billion). And John mentions the lawfirm based in Salt Lake city that is the bastion of Mormon legal strategies, Kirton McConkie.
We talked about Sam Young, a former Mormon Bishop who was excommunicated for his efforts to end inappropriate sexual interaction within the church.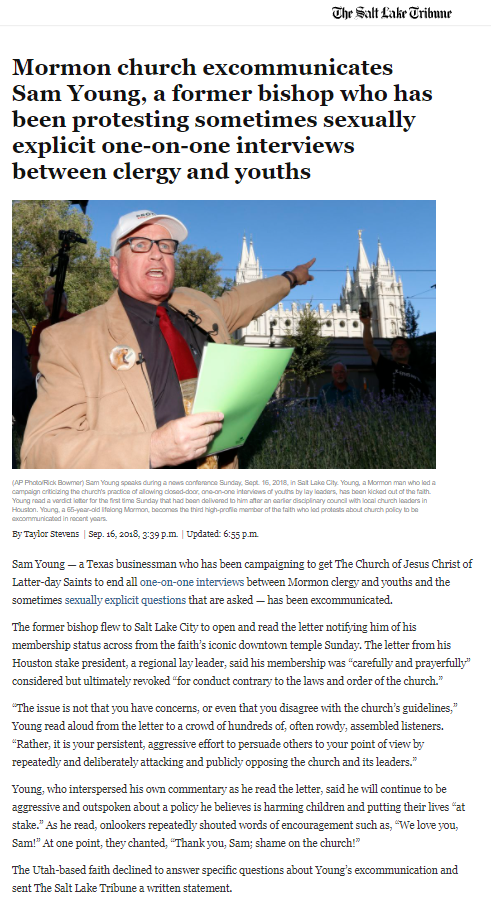 This is the link to John's counseling practice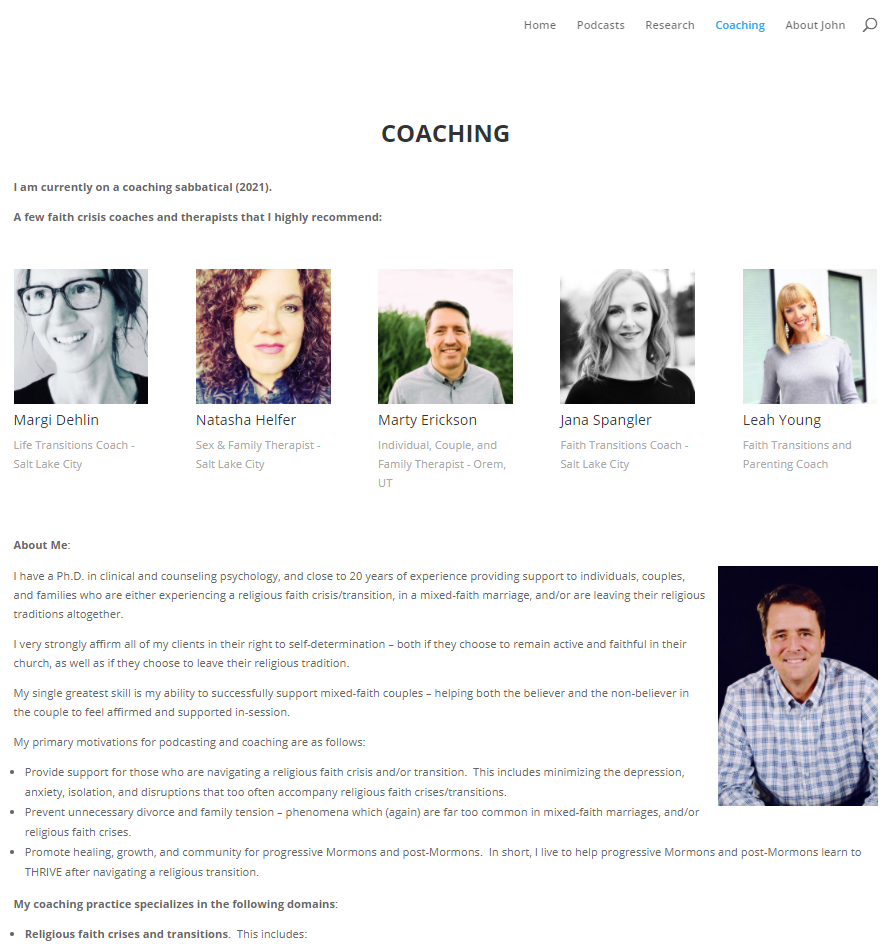 And his wife Margi's: Beauty in the Now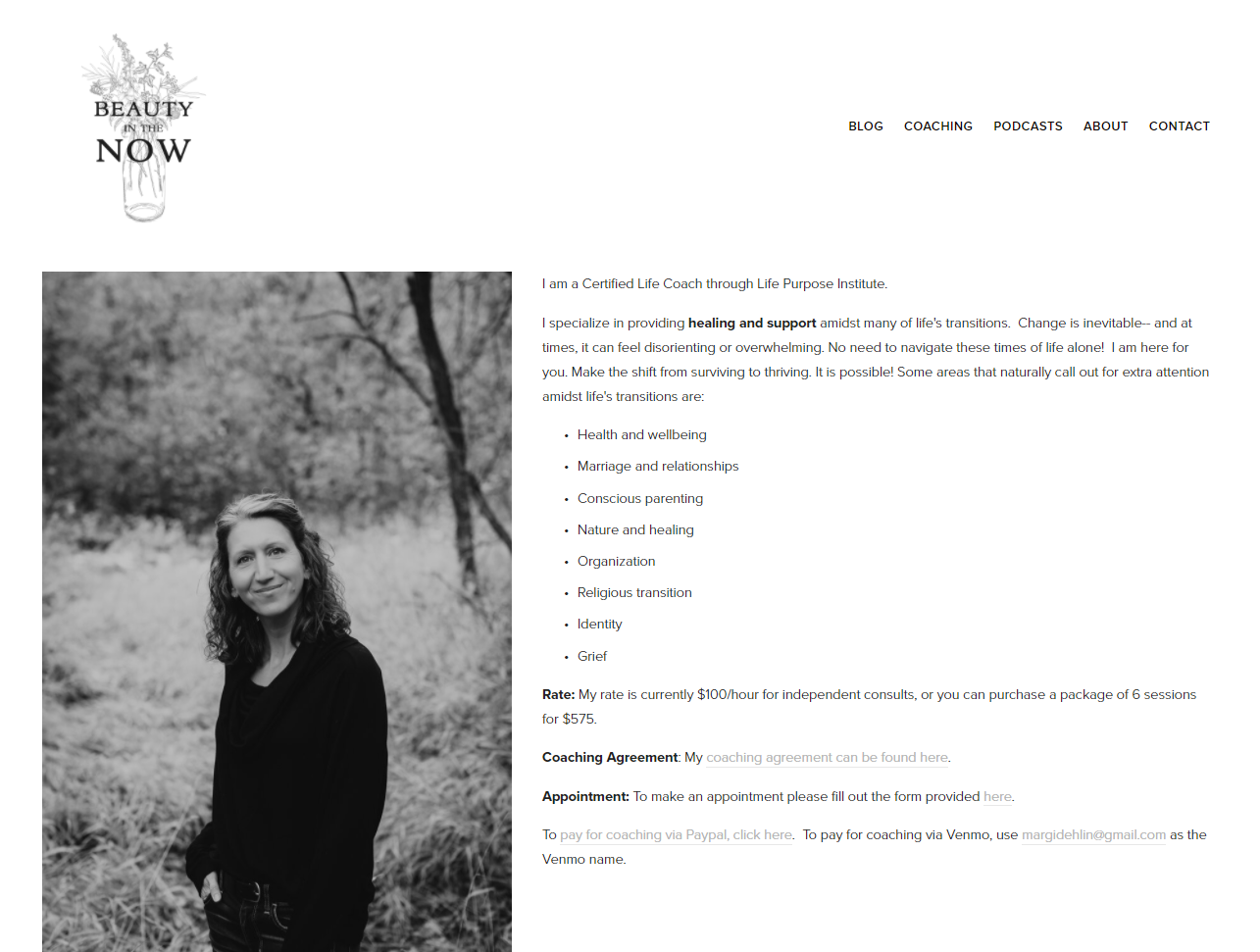 These are some other resources he recommends:
Mormon Faith Crisis — a podcast of free coaching for Mormons in faith crisis.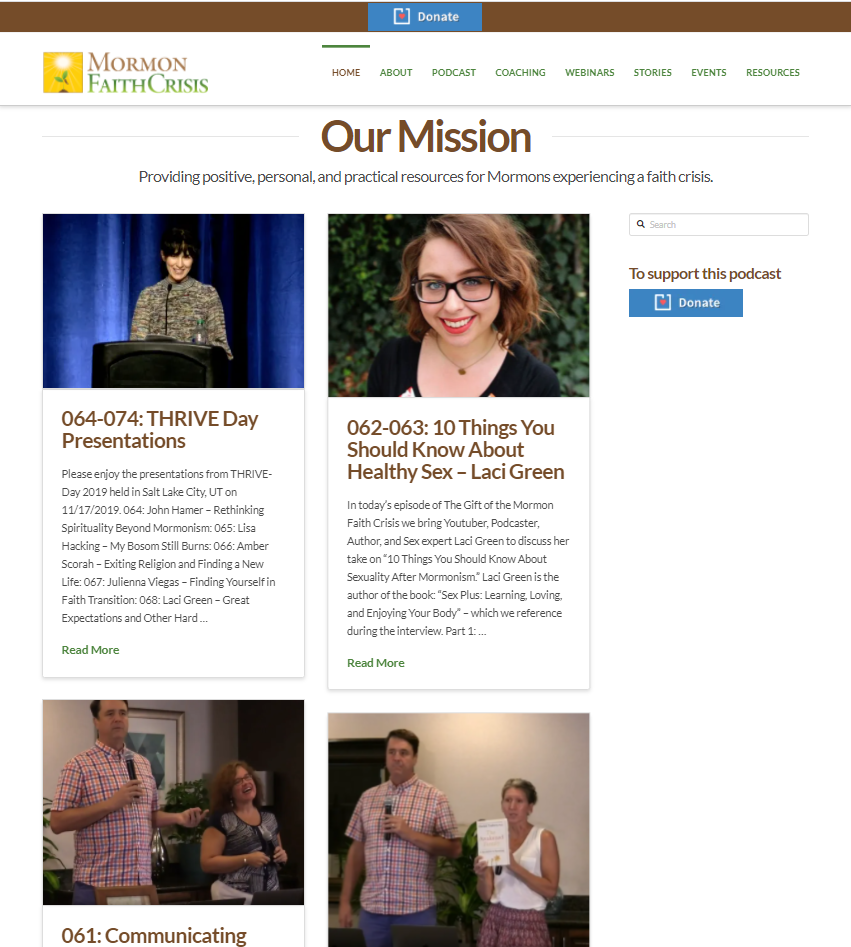 Mormon Mental Health Association: