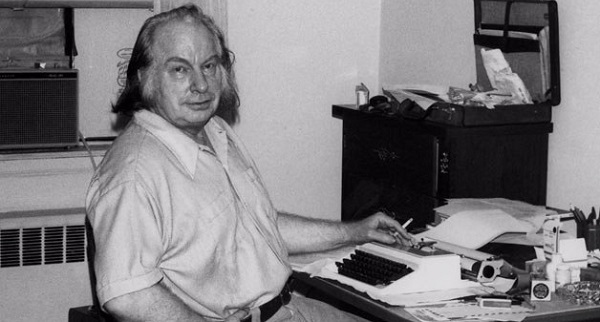 We continue with our deep dive into the life and lies of Hubbard with Jon Atack.
Once again, we have quite a lot of documents to include — but always at the top of the list are Jon's Let's Sell These People A Piece of Blue Sky and Barefaced Messiah by Russell Miller. 
I should also note that though we didnt mention it, for those of you interested in what Hubbard did or didnt do in the war, Chris Owen's excellent and thoroughly researched Ron The War Hero: The True Story of L Ron Hubbard's Calamitous Military Career is essential reading. Hubbard told so many lies about his naval history (much of which forms the foundation for his "discoveries" in Dianetics that it required an entire book to debunk.
We touch upon the calamitous story of Sonya Bianca again: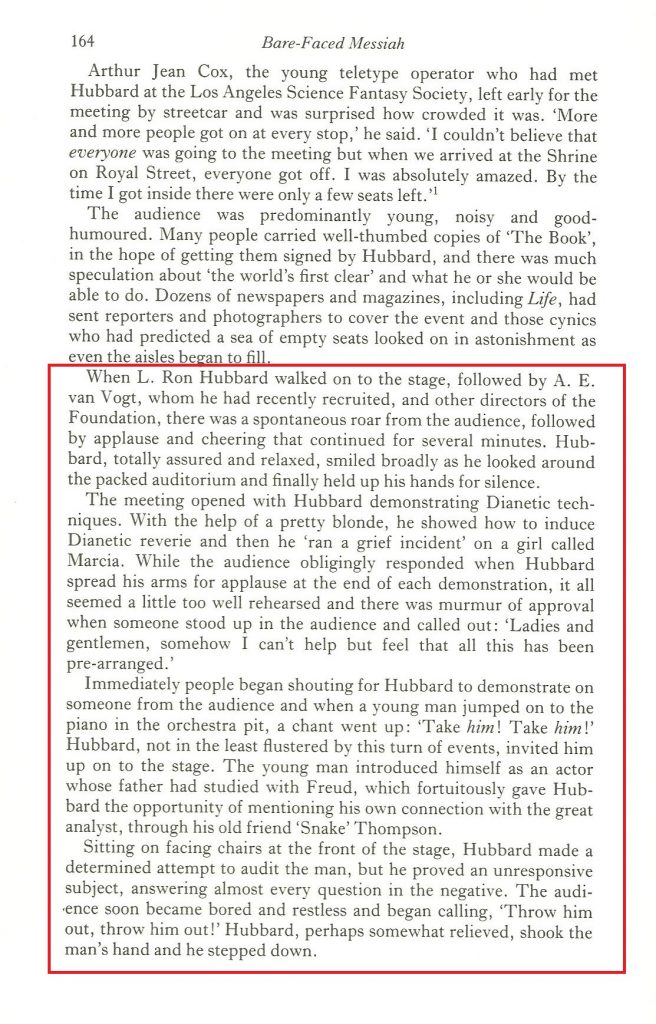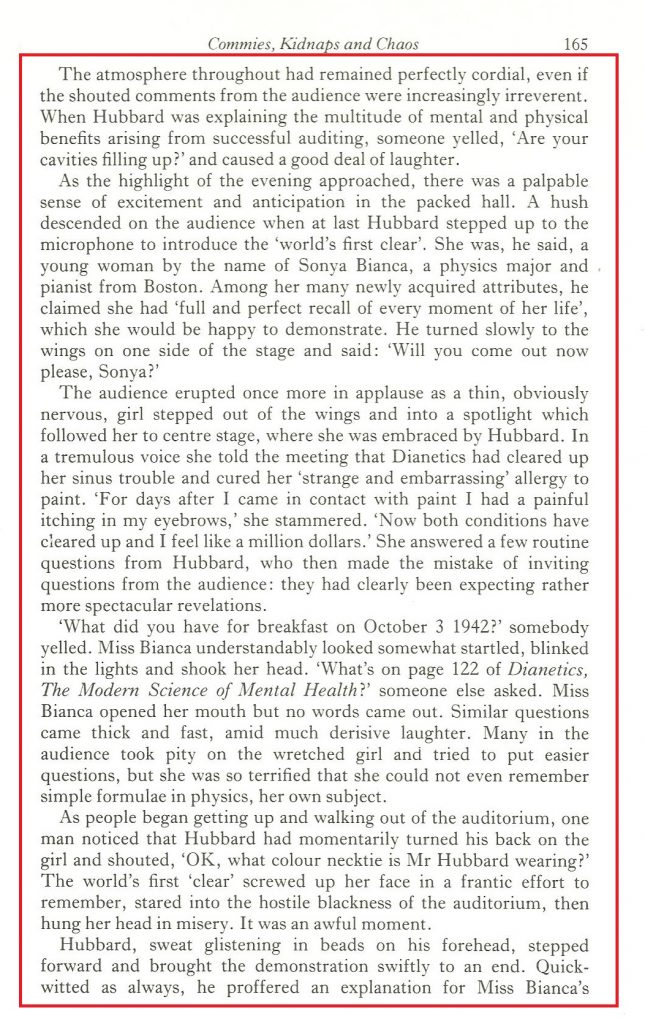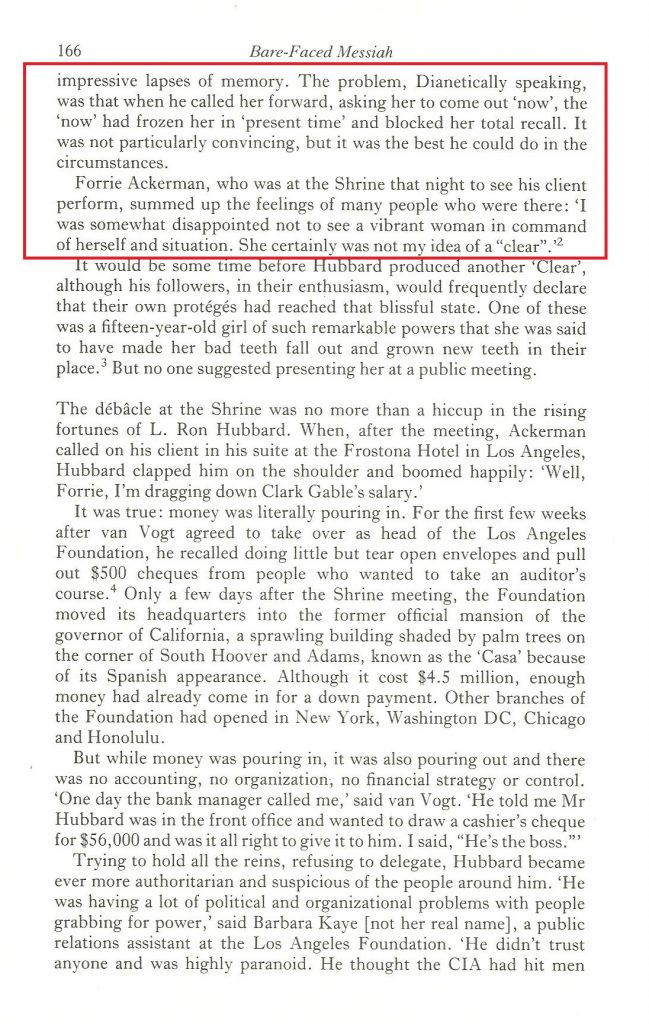 We mention Jon's piece: Possible Origins of Dianetics and Scientology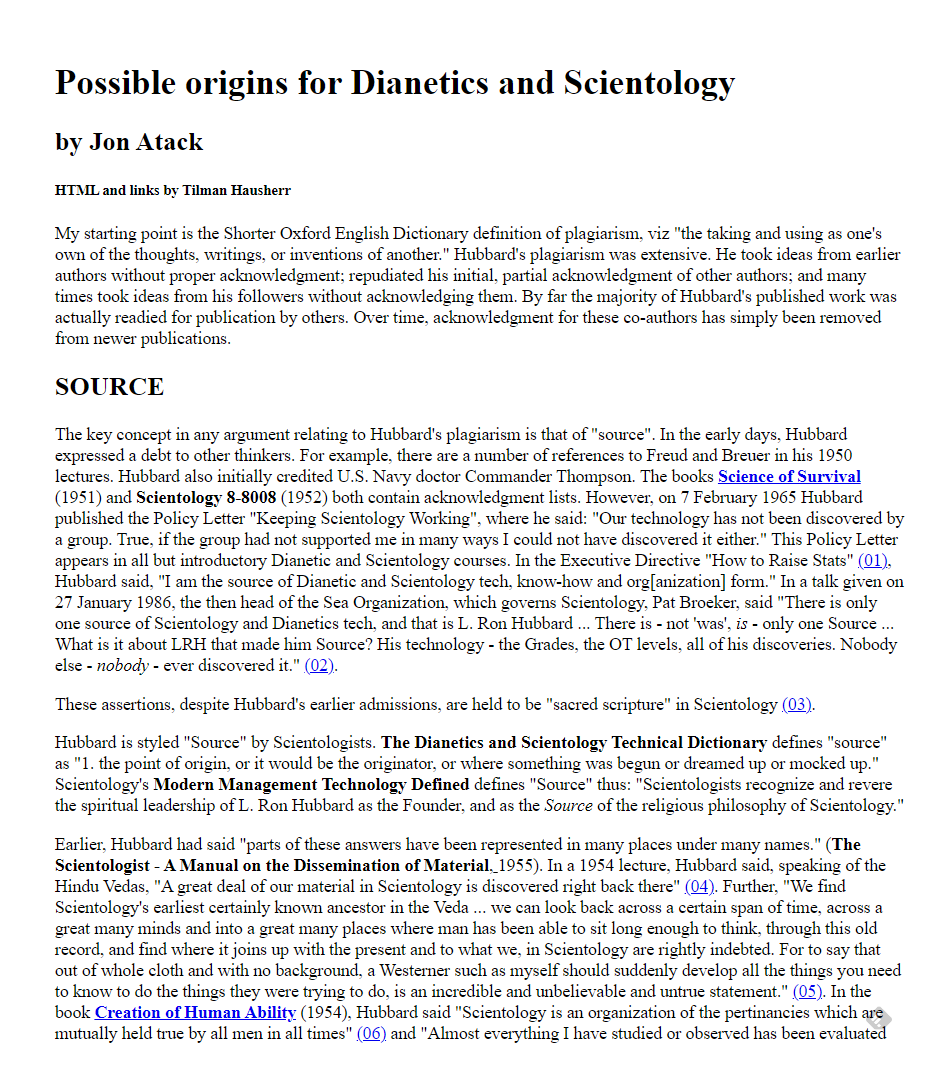 He also made a video on this in 2 parts:
Video Part 2:
A Doctor's Report on Dianetics
The 270 cases Hubbard boasts about in Dianetics"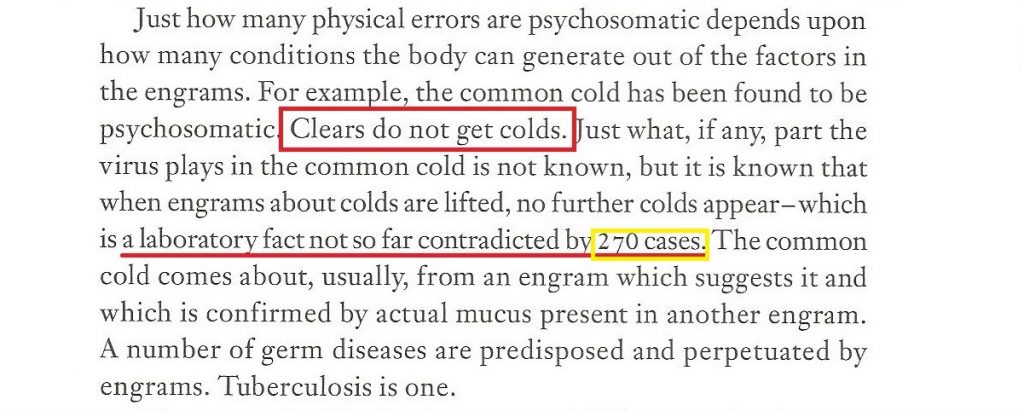 Hubbard's daughter, Alexis Hollister (Hubbard) — in her early life he kidnapped her, flew her to Cuba and dedicated his second book to her. When her mother divorced him (after he had bigamously married her) he claimed she was a Russian spy, that he was not Alexis' father and disowned her completely. Of all his children, she bears perhaps the most striking resemblance to him:
Hubbard letter of 10 April 1953 to Helen O'Brien concerning the "religion angle" and how it could not result in "worse public opinion" or "less customers."
Jon mentions Wilhelm Reich legal problems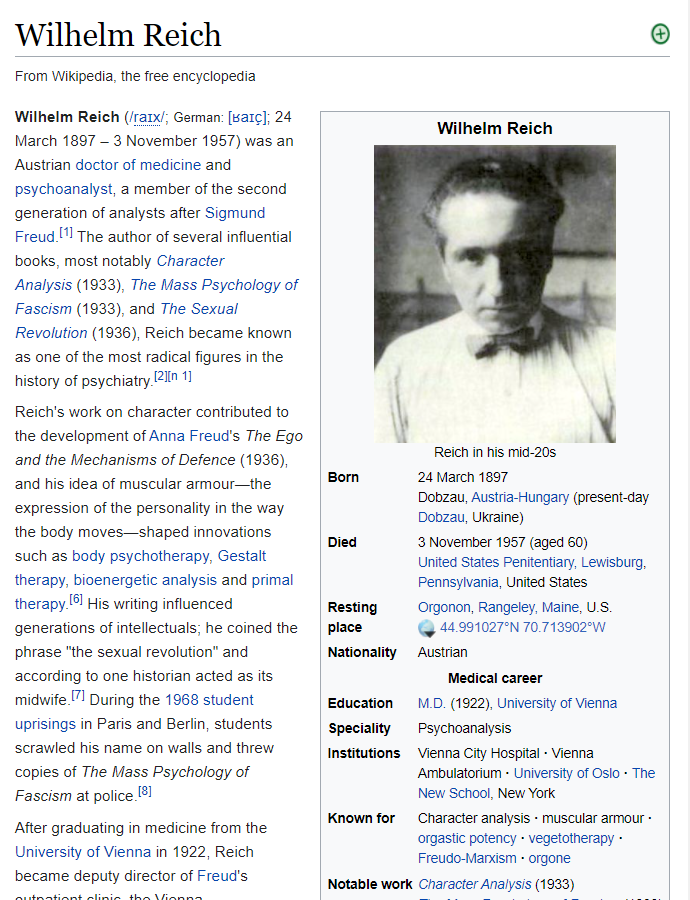 And this is such interesting reading, not only with respect to scientology, Leon Festinger's work on Cognitive Dissonance Festiger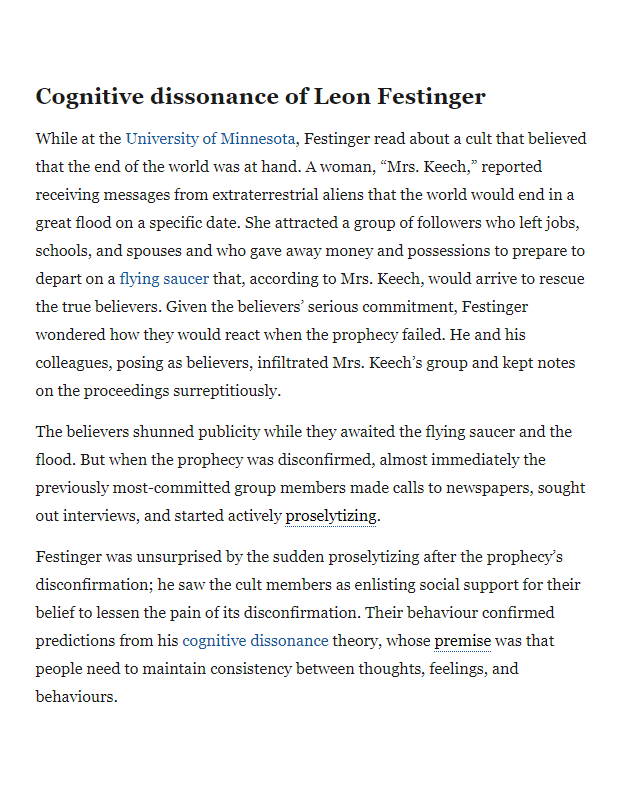 And his book When Prophecy Fails

This is the cover of the 1968 edition of Scientology 0-8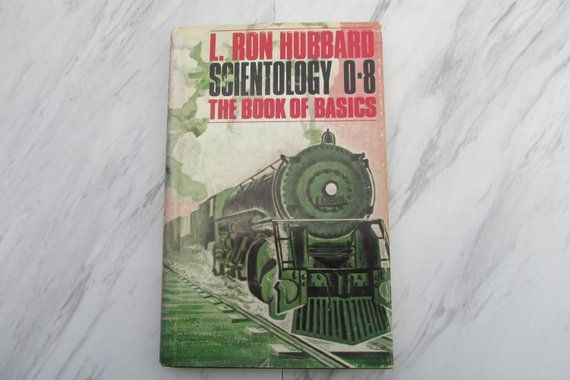 And here are the "States Attained" in this edition — the last time they appeared in print:
A tribute to Ron Miscavige – we say farewell to our friend Ron at the end of this episode and play his last song: