This week we have the great pleasure of speaking with Gary "Jackson" Morehead, the former head of security at the confidential scientology headquarters near Hemet in Riverside County California. We cover the efforts taken to prevent Sea Org members from leaving, both physical and mental, what the "Blow Drill" consists of, what a "Life History" is and plenty more.
Jackson joined us for an episode of The Aftermath, Season 2 Episode 5 The Rise of David Miscavige, his story is one of the most gut-wrenching in the entire series.
Video of RCSO from Tony Ortega's blog concerning the activities of the Riverside County Sheriff's Office concerning the Int Base: Sheriff's Deputy on what Scientology does behind its gates: "That's not my business."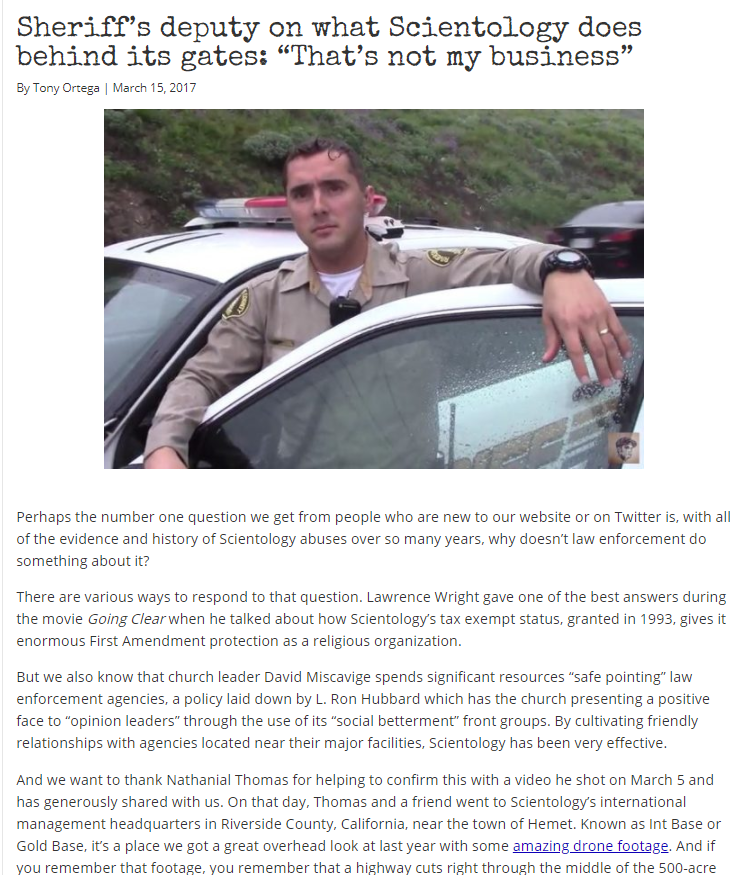 Louis Theroux with Cathy Fraser, the "Port Captain" of the Int Base, responsible for dealing with the media, law enforcement and other wogs who show up at the base. She is Jefferson Hawkin's ex-wife. He is WAY too nice for her to ever have been in a relationship with.
Another video from Gold. This one by "Nasty"  Nathanial, featuring the Gold Security Guards and the charming Cathy Fraser.

We talk about Safepointing. This recent post: LAPD and Scientology. Again. Safepointing, PRO Area Contol and the Special Zone Plan  breaks it down and explains how this is done.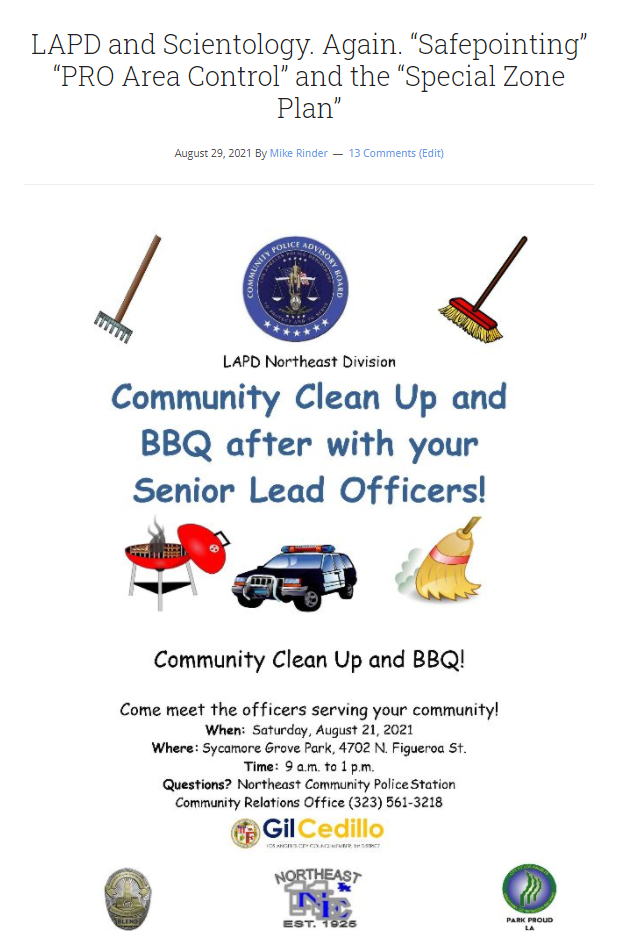 The lookout high above the base that is called "Eagle"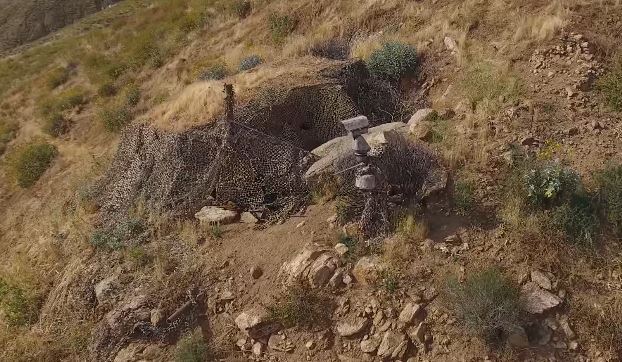 Article on Ortega's blog Drone Flyover: Scientology's Int Base and its hilltop camouflaged "Eagle's Nest' this video gives a perspective and illustrates what Jackson was talking about: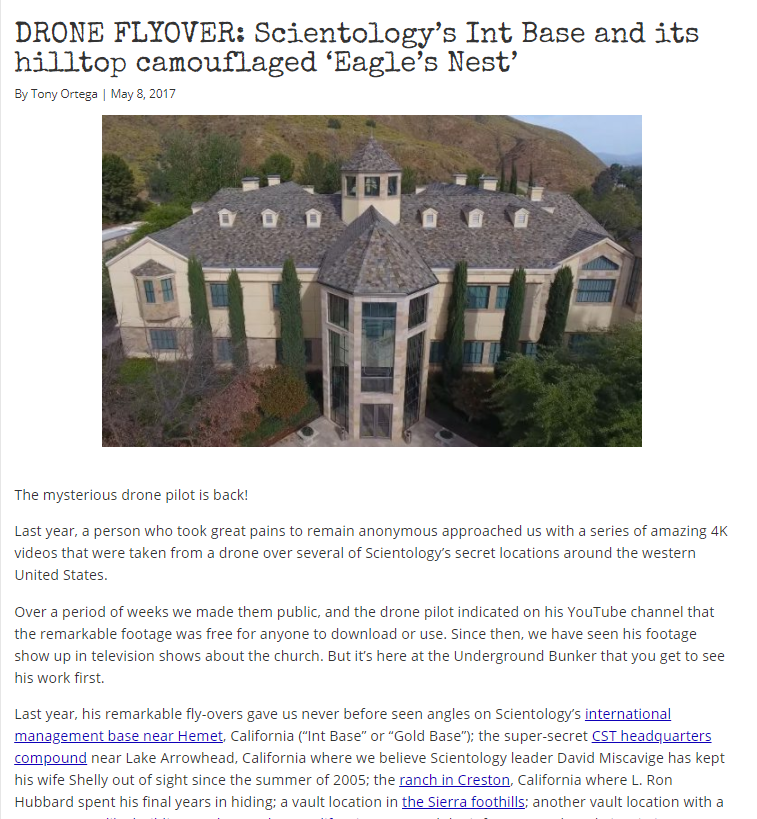 We talk about the Life History and how all Sea Org members are required to fill one out, and that this provides information for people to be tracked down. I only have copies of a couple of old forms available. There were some further refinements made to these based on experience. Below is the first page, you can click here to see the full document: Life History Form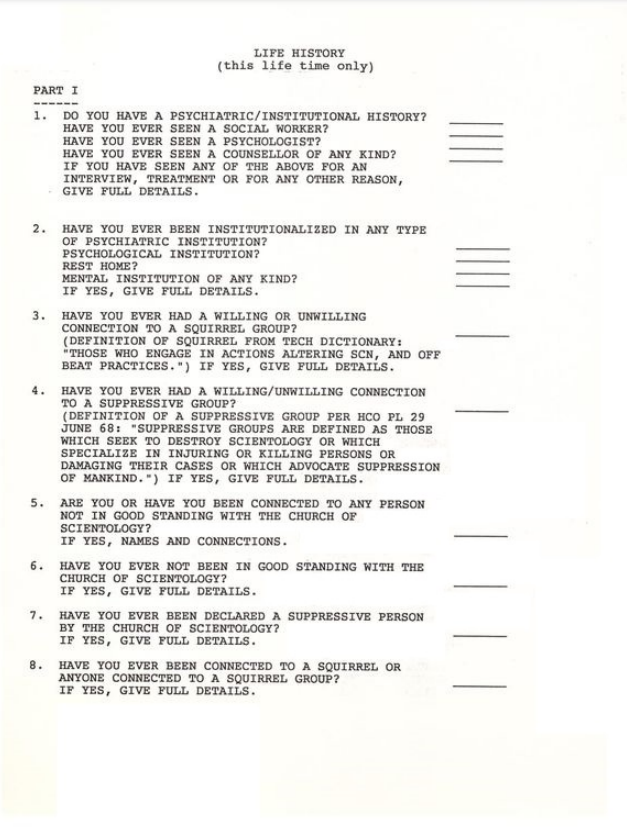 This is another similar document titled Form 5 — this is the first of 6 pages: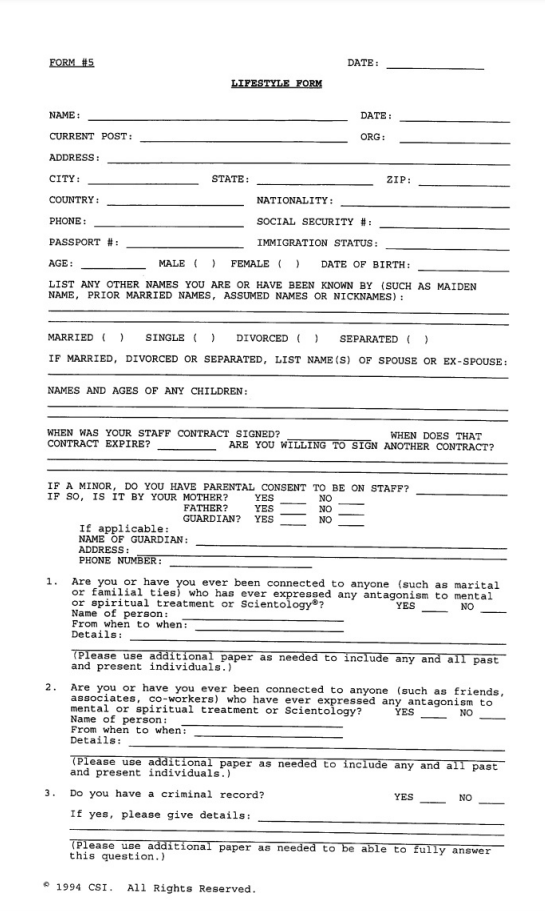 This is an application to join the Sea Org — it gives you an idea of the detail of the questions: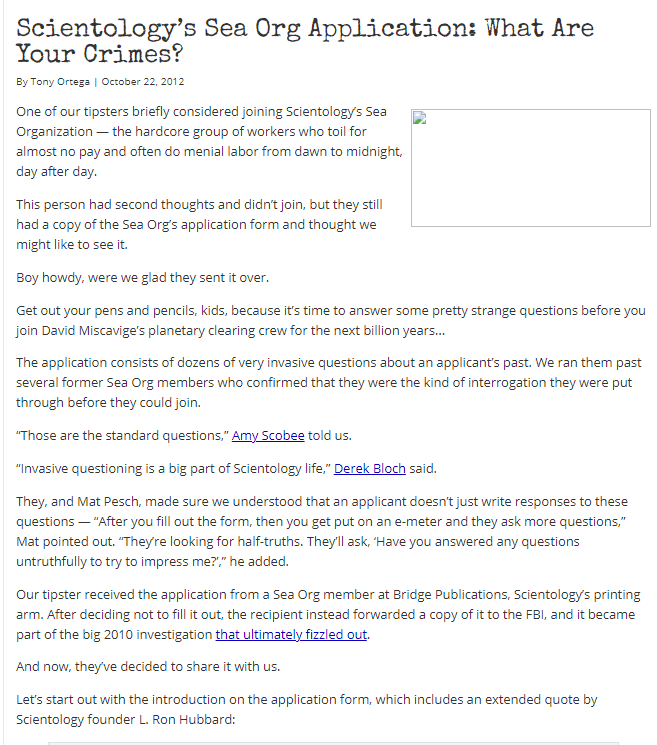 While scientology claims there is no such thing as the "Blow Drill," their expert on all things (at least for the past few years), Marty Rathbun, filed a declaration covering the blow drill in the Headley case in July 2010 (there is much more in this declaration you may find interesting, I just excerpted the paras specifically dealing with the Blow Drill):
Tony Ortega's recent posting at his blog about the files scientology keeps: What kind of technical perfection can you expect at Scientology's mecca, space pilgrim?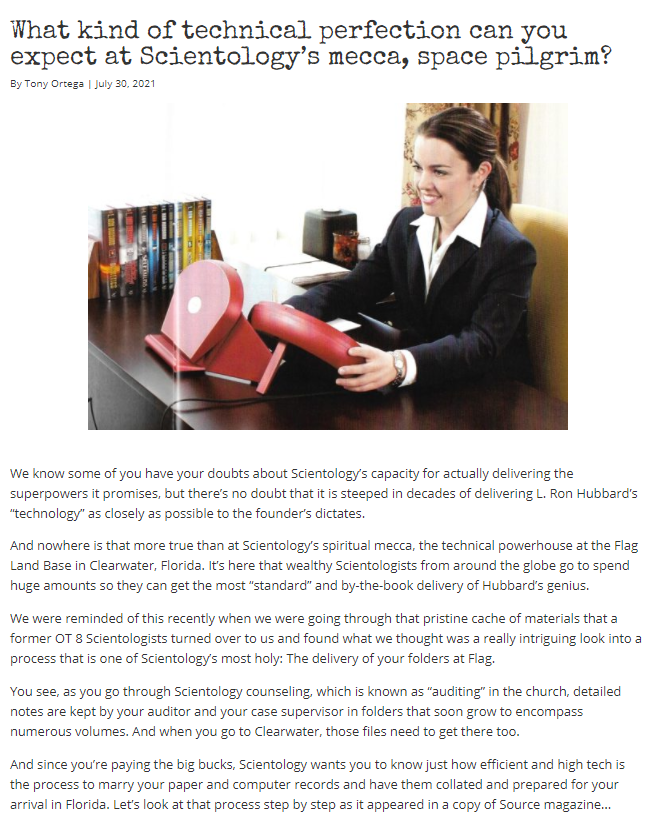 Special bonus. A candid shot of Danny "Done-it-again" Dunigan, the infamous Golden Era security guy: