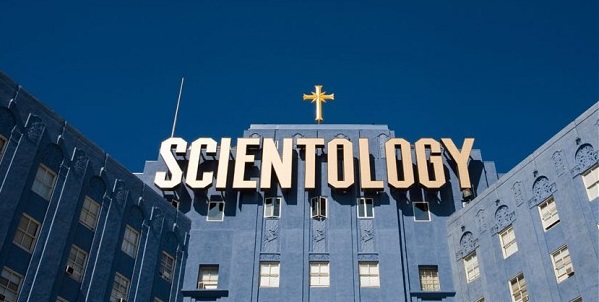 Terra Cognita is back with another thought provoker…
Exchange…or Scientology: Must Be Contributed To
L. Ron Hubbard wrote that there were four types of exchange.
The lowest and most undesirable of these was criminal exchange in which people take without giving anything in return. A classic example is the thief.
The second type is partial exchange, where you order the world's strongest widget and it breaks the first time you try to use it.
The third form is equal exchange. I give you a loaf of bread; you give me three dollars. I work at Jabberworks Computers; they pay me a monthly salary commensurate with my ability and level of production.
The final form of exchange is what LRH called exchange in abundance, in which more is given than might be expected. Instead of just giving you a loaf of bread for three dollars, I throw in a couple of cinnamon rolls. Instead of packing up and going home after eight hours at Jabberworks, I put in an extra hour on the project we're working on.
These concepts aren't revolutionary. LRH didn't invent these. I don't even know if he was the first to codify them.
My question is why. Why was the subject of exchange so important to him?
Ethics and Money
LRH wanted to drive home the notion that exchange was very important with regards to the subject of ethics. He insisted that to lead an ethical life and to become spiritually free, one must have his exchange "in." In Scientology, the road to freedom is paved with good deeds and exchange. So far, so good.
The other reason LRH linked exchange to ethics had to do with greed and money. If he could artfully convince people that anything received in Scientology—be it auditing, training, or books—was an example of he and his church "exchanging in abundance," people would feel good—and ethical—about handing over large sums of money.
Reversely, by emptying their bank accounts, parishioners would feel like they were "exchanging in abundance" with the church, and thus, had greased the holy wheels for their divine journey up the bridge. The more ethically people behaved—by giving large sums of money to the church—the freer they would ultimately become—and the quicker Ron's tech would save the planet. Or so they thought.
From their first course, Scientologists are programmed to believe that the "greatest good for the greatest number of dynamics" is contributing to the church. In abundance!
Production is the Basis of Morale
LRH wrote that "production is the basis or morale," a concept which dovetails nicely with his emphasis on exchange. For in order to "exchange in abundance," one must also work and produce in abundance. For those in the Sea Org, this means working long hours, seven days a week, for the next billion years. For regular church goers, this meant working at unfulfilling sales jobs, donating large amounts to the IAS and "ideal" org projects, while paying for services (as advanced donations) that they have little chance of ever doing.
Hubbard reminded us often that Earth was teetering on the brink of destruction and thus, humankind didn't have the time to dillydally. We didn't have the luxury of playing, vacationing, or taking walks with friends on Sunday afternoons. Few tags are worse in Scientology than being labeled a dilettante. Members can lie, cheat, and steal. But to not produce and contribute to the church? Lions and tigers and bears, oh no!
Ethical people work and produce. And work more and produce more. And thus, are happy. And so they work and produce more. Which leads to greater income. Which leads to greater donations to the church. And they are happy.
Was LRH smart—or devious—to tie together exchange, production, and morale? On the surface, these concepts seem innocuous enough. Outside the context of the Church of Scientology, they are. Production, exchange, and morale aren't evil theories dreamed up by malevolent despots. Producing valuable products is good. Exchanging with your fellow man makes the world run smoothly. High morale is wonderful.
What is wrong is when these concepts are used to milk people of all their pennies. What is criminal is when a church knowingly doesn't deliver what they promise.
These concepts didn't get twisted and perverted by accident. To think otherwise is naïve. LRH introduced these ideas for financial gain.
The Most Ethical Organization on the Planet
No one will dispute that exchange in abundance is admirable. LRH knew this. What he also knew was that he could use this idea to make people believe that turning over all their money was a good thing—especially after drilling into their heads that Scientology was the most ethical organization on the planet. He persuaded people that there was no greater good than contributing to him and his church. He convinced his followers that there was no greater "exchange in abundance" than exchanging with the Church of Scientology.
Don't Look; Don't Tell
Scientologists are trained to not question concepts such as these. Where tech and policy are concerned, they're trained to not look closely; not to pull strings; not to follow lines of reasoning. Scientologists are coached to accept the writings of LRH verbatim—literally. Anything less is not tolerated—despite lofty words to the contrary. Students are taught there are no double meanings to LRH's words. There is no hidden agenda in his messages. Everything he said and wrote is considered true and beyond reproach. As one devotee once told me, "His words are our scripture."
Last Words
The primary Scientology axiom today is that no organization "exchanges in abundance" more than they do. Their secondary axiom: Scientology must be contributed to.
Or maybe I got those reversed?
Still not Declared,
Terra Cognita