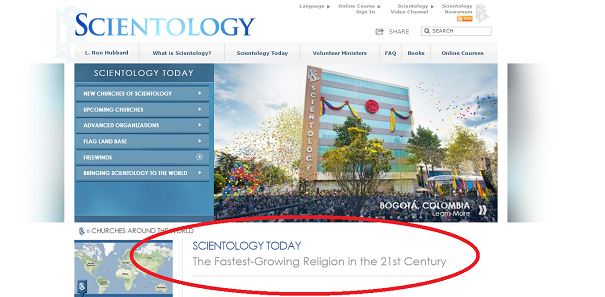 More evidence that the "fastest-growing religion" is a sad lie. This time from the "home of L. Ron Hubbard" – the scientology headquarters in England at St. Hill.
This was a "national" event for the most important activity in the scientology world — fundraising for "ideal orgs."
Here is where the UK stands on the "ideal org strategy" after 13 years.
One ideal org in London — bought by IAS. For ALL of London. CC London closed down.
Buildings in Plymouth, Manchester, Birmingham and Sunderland that have stood empty for years as they do not have any funds to renovate them.
Nothing at all in Brighton and Edinburgh. They are part-time "orgs" hidden in backstreets that nobody can find.
Not even a part-time org in Wales, N. Ireland or Eire.
This is a flatlined scientology scene.
Now on to the newsletter reporting on this "huge" event. They claim 250 people "attended" the activities; though seating looks to accommodate about 145 and there is no photo of more than 150 people. The entirety of England, Scotland, Wales and Ireland couldn't scrape together more than 150 people? And you know this was a big deal event — they brought in Guys in Medieval Garb on Horses!
They have some other "massive expansion" stats too — a grand total of 63 UK public on Solo NOTS (you can bet most of them are not auditing). And total UK Super Power Completions is 93 in more than 2 years.  Wow. 63 on Solo NOTs out of 70 million people — less than ONE IN A MILLION! Now THAT'S massive expansion! And they are so excited about it they put it in their newsletter.
But, they saved the best for last…
Tom Shuster is the first person in the UK to complete the Golden Age of Knowledge line-up. One person after TEN YEARS!! And he had previously done the SHSBC. (He is also an infamous former GO staff member who is featured in Steve Cannane's excellent Fair Game book).
For those new to this blog — I suggest you read this earlier post Scientology Shriveling which documents from scientology's own publications the true state of scientology "expansion."
Oh, and those outfits. You gotta love the outfits. It's like a Monty Python convention for the socially inept.