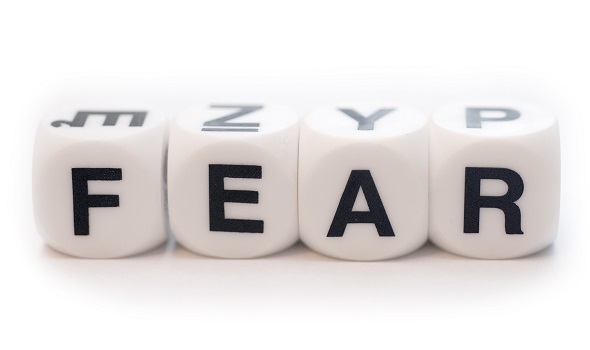 Tony Ortega had a fascinating document on his blog amongst the weekly "Sunday Funnies."
It is indicative of how paranoid things have become inside the bunker. And how much effect the work of those who have spoken out about abuses within the church has been. And how mortally wounded Dear Leader really is and how desperate to end the "torture" of exposure he is.
They are actually trying to get new people to sign a bizarre document, something so astonishing it bears as much exposure as possible. This says everything about the state of the RCS.
The language of the document is remarkable for a number of reasons, which I shall mention below. What is most striking is that it exists at all. The admission that they are so fearful of people speaking out about what they witness when on staff is the most damning indictment of what the church has become.  Why would anyone fear this?  Surely those who join staff are the most dedicated members of the religion? And if it is such a problem about what they say after they leave, then its a bald admission of just how bad it must be. 
Non-disparagement agreements are typically used as part of settling disputes and for some executives in the business world. Not for general employees, and certainly not for "volunteers" at a church. You will not find one of these in a normal church. 
This is apparently another "breakthrough" implemented with GAG II — it seems nothing is too outrageous for the sheeple to accept without a murmur.
As for the agreement itself, I would guess it is an attempt to deal with the fact that virtually every "agreement" that has been signed by people when they are LEAVING staff are found unenforceable (when challenged — though this is not common and they DO serve the purpose of shutting people up because they THINK they are valid — see California Appeals Court decision in the Laura DiCrescenzo case) as they were signed under some measure of duress. People will sign anything put in front of them to finally get out of the prison they have found themselves in. But a document signed when you "join" cannot be asserted to have been done under duress or "I would have signed anything to get out."
Nevertheless, I cannot imagine a court ever determining this agreement is enforceable.
It is entirely one sided. The church agrees to nothing — they can disparage any former staff (and often do) with no consequences.
There is no consideration — it is stated that the staff are given services, but that is typically not true. In any event they are in exchange for working 60 or 80 hours a week for nothing (and if you don't complete your "volunteer contract"?? you are billed for any services).
There is no opportunity for the person to consult a lawyer (and if they did, any non-brain-dead lawyer would advise against signing it, at minimum requiring reciprocity). In fact, it is cleverly worded to avoid the usual language "I have had the opportunity to consult with legal counsel…."
It of course also does not make clear that one must tell the truth under oath or when required to do so by law enforcement even if they would consider the truth to be "disparagement." (You will note that it makes no reference to truth at all, in fact, this is an effort to suppress truth)
And I also do not believe such an agreement "in perpetuity" would be looked upon kindly by any court.
So, as with all of these documents, the only real purpose is to scare people into THINKING they are valid. 
I bet Miscavige does not like THIS showing up on the internet. It's like waving a flag to the world "yes, we do all sorts of bad things, and we are doing everything we can to ensure nobody ever hears about them."
Here is the document, kindly retyped by Tony O for ease of reading:
CHURCH of SCIENTOLOGY OF __________

Religious Covenant of Non-Disparagement

I, _________ (print name), have been offered a post on the staff of Church of Scientology of __________ (the "Church"). As a member of the Scientology religious community represented by the Church, I am committed to forwarding the religious goals and tenets of the Scientology religion and the Church itself. I made this religious commitment in order to help every being I can attain his or her full spiritual potential, the path to which was discovered by L. Ron Hubbard as set forth in the Scientology Scripture.

1. To be a staff member of the Church is an incomparable opportunity to serve my religion and carries with it the most serious and sacred obligations. The Church is the focal point of the Scientology religion and all Scientology activities in its community and the stable emanation point fort the spiritual growth for all Scientologists living in the area.

2. I recognize that with this opportunity to serve the Scientology religion as a member of the Church's staff comes an equally important responsibility to do all I can to ensure that the Church remains effective and accomplishes its religious mission. I understand that this is the most solemn of all the responsibilities that I will shoulder while on staff and is one responsibility I must continue to observe even if I leave the Church's service. Scientology parishioners, Field Auditors, Field Ministries, City Offices and Missions in the surrounding community look to the Church to disseminate the Scientology religion in their area, hold counseling standards high and to further their quest for spiritual freedom. The inviolate strength and integrity of the Church and its staff therefore are critical to the spiritual life of Scientologists in the area. If the credibility or effectiveness of the Church or its senior staff, or executives of higher ecclesiastical Churches such as Religious Technology Center ("RTC") and Church of Scientology International ("CSI") is diminished or harmed in any way, Scientologists throughout the area will suffer incalculable spiritual harm.

3. I therefore agree that in exchange for the opportunity to serve on the Church's staff and to receive the benefits available to all staff members, including the right to receive Scientology religious auditing and training to forward my own spiritual growth, I swear to forever use the full extent of my ability to uphold my obligations under this Religious Covenant of Non-Disparagement ("Non-Disparagement Covenant"). I will never do less. Accordingly, I PROMISE AND SWEAR NEVER TO SAY OR ENCOURAGE OR INDUCE OTHERS TO SAY OR WRITE ANYTHING NEGATIVE OR DISPARAGING ABOUT L. RON HUBBARD ("LRH"), THE CHURCH, CSI, RTC OR ANY OTHER CHURCH OF SCIENTOLOGY OR THEIR STAFF, OFFICERS, DIRECTORS OR TRUSTEES, IN WHATEVER CAPACITY, OR ABOUT THE RELIGIOUS PRACTICES, MATERIALS, TECHNOLOGY AND SERVICES OF THE SCIENTOLOGY RELIGION. I UNDERSTAND AND AGREE THAT THIS NON-DISPARAGEMENT COVENANT APPLIES NOT JUST WHILE I AM SERVING ON THE CHURCH'S STAFF BUT ALSO IN PERPETUITY, SHOULD I EVER LEAVE STAFF.

4. The term DISPARAGE means:

A. Comments and statements (oral or written) that could or do negatively affect or cast the Church, LRH, CSI, RTC or any Church of Scientology, their staff, officers, directors, or trustees or the religious practices, materials, technology and services of the Scientology religion ("Staff and Religious Practices") in a negative light.

B. Comments and statements (oral or written) that could or do harm the reputation of the Church, LRH or any Church of Scientology, CSI, RTC and Scientology Staff and Religious Practices including, but not limited to, negative or derogatory comments and statements about financial status, operations, and the character of any Church of Scientology or its senior staff ecclesiastical leadership.

C. Comments and statements (oral or written) that could or do harm the Church, CSI and/or RTC's relationship with any Scientology parishioner(s) including, but not limited to, comments that could or do harm any Scientology parishioner's confidence in or hinder their spiritual growth in the Scientology religion or progress up The Bridge.

5. I understand the gravity of the action I am taking in signing this Non-Disparagement Covenant, I know that I am accepting responsibility for some of the most sacred and important obligations that exist in my religion. I further understand that the spiritual well-being of my fellow Scientologists depends on my ability to keep the promises I make herein. I also know that I am giving up forever some very important personal rights under the United States Constitution. But I also understand that I would not be permitted to serve as a member of the Church staff unless I agreed in advance to the terms of this Non-Disparagement Covenant. I take this action because I believe my personal spiritual commitment to Scientology and the betterment of humankind take precedence over any rights of free speech I may have as to these specific matters.

6. I understand and agree that the promises I have made in this Non-Disparagement Covenant relate to special, unique and extraordinary matters and that a violation of any of my promises will cause irreparable injury not just to the Church but also to the Scientology religion as a whole and that there are no legal remedies available that could correct this injury. I further understand and agree that such harm is likely to be very substantial and that it will vary with the nature of the disparaging comment or statement, making it extremely difficult and impractical, if not impossible, to measure the full extent of the actual damages caused by a violation of this Non-Disparagement Covenant. For these reasons I therefore agree that if I breach or threaten to breach any of my promises in this Non-Disparagement Covenant that, among other things:

A. The Church may seek a court order to stop me from breaching or threatening to breach my promises. Because a public hearing to enforce any provision of this Non-Disparagement Covenant might cause disclosure of information deemed confidential information, I agree that if there is litigation concerning this Non-Disparagement Covenant, I shall cooperate with the Church to seek an appropriate order from the county court, or any other court of competent jurisdiction, to seal the file and issue a protective order prohibiting disclosure of confidential information and/or limiting the disclosure of any other information obtained through discovery, to the maximum extent allowed under law.

B. In addition to anything else a court may require me to do for violating this Non-Disparagement Covenant, that I shall pay the Church $25,000 as liquidated damages (and not as a penalty) for each individual violation of this Non-Disparagement Covenant and/or for each individual instance of causing, participating in, cooperating with or encouraging the publication or broadcast of information that results in a violation of this Non-Disparagement Covenant. I understand that it is difficult to ascertain the exact extent of damage and harm a violation would cause the Church, but I acknowledge that $25,000 is fair and reasonable.

7. Notwithstanding anything to the contrary set forth herein, I understand and agree that the provisions of this Non-Disparagement Covenant shall not apply to the disclosure of information as compelled by law or pursuant to subpoena or order of any judicial, legislative, executive, regulatory or administrative body, provided such law, subpoena or order is valid and constitutional.

8. The promises and agreements I have made in this Non-Disparagement Covenant shall be interpreted and enforced in accordance with the laws of the state without reference to the laws of any other state or country. I agree that if legal action is necessary to enforce the promises I have made, that it may be brought in the court of the county in which the Church is located or any other court of competent jurisdiction, and I agree in advance to be subject to the personal jurisdiction of that court. This Non-Disparagement Covenant shall inure to the benefit of, and be binding upon the persons or organizations that received or are assigned the rights and duties of this Non-Disparagement Covenant (i.e. successors and assigns).

9. I understand that all the promises and other obligations I have made in this Non-Disparagement Covenant will be legally binding on me forever. However, if a court happens to rule that one or more of the promises I have made or obligations I have agreed to are not enforceable, then I agree that the rest of the promises and obligations I made shall remain in full force and effect and legally enforceable against me for all time.

10. I HAVE HAD THE OPPORTUNITY TO ASK AND RESOLVE ALL QUESTIONS I HAVE HAD ABOUT THIS NON-DISPARAGEMENT COVENANT. I UNDERSTAND THAT THIS NON-DISPARAGEMENT COVENANT CONSTITUTES THE ENTIRE UNDERSTANDING BETWEEN THE CHURCH AND ME CONCERNING THE SUBJECT MATTER OF THIS NON-DISPARAGEMENT COVENANT. NO MODIFICATION OR TERMINATION OF THIS NON-DISPARAGEMENT COVENANT SHALL BE VALID UNLESS IN WRITING SIGNED MY BOTH THE CHURCH AND ME. I REPRESENT THAT I NOW HAVE NO QUESTIONS OR RESERVATIONS CONCERNING THIS NON-DISPARAGEMENT COVENANT WHATSOEVER. BY SIGNING THIS NON-DISPARAGEMENT COVENANT I CAN UNEQUIVOCALLY STATE THAT I FULLY UNDERSTAND THE IMPORTANVE TO MY RELIGION OF THE OBLIGATIONS TO WHICH I AM AGREEING AND THAT I HAVE SIGNED THIS NON-DISPARAGEMENT COVENANT WILLINGLY AND WITHOUT ANY PRESSURE OF ANY KIND.

Executed this ___ day of _______, 20__.

______________________________
(SIGNATURE)
______________________________
(Printed Full Name)
______________________________
(Home Address)
______________________________
(SIGNATURE OF WITNESS)
______________________________
(Printed Full Name)

CHURCH OF SCIENTOLOGY OF __________
By its: ______________________________
(Title)
______________________________
(Signature)