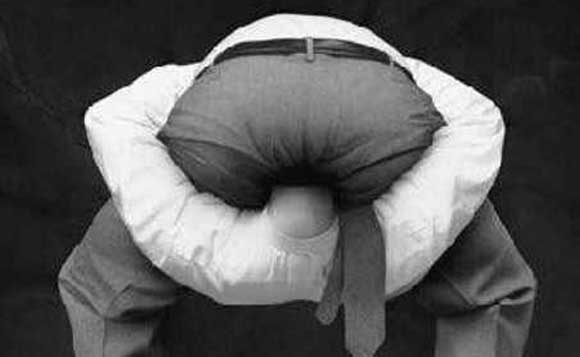 More bs from Flag. Do people really buy this garbage?
Can you imagine promoting the fact that the course you have been delivering for years as "the perfect, standard Golden Age of Tech Solo Course" used to take 5 WEEKS and now takes 8 days? Without ANY explanation, other than "it's better and more golden than it was before." Wonder how those people who paid for 5 weeks of rip off hotel and meals at Flag feel about that? Or those who spent 27 extra days slogging through ARBITRARIES when they had been promised a few times previously that "all arbitraries had been removed."
But more important is yet another tear in the wizard's green curtain.
These "new" GAG II OT levels has been being pimped for months.
When COP finally released it two weeks ago, you know they had gathered up everyone they could find to come to Flag to do this, including everyone in the local community of 12,000 scientologists (their numbers).
And if the net result of that was 1700 Solo auditing hours over two weeks, then this is really indicative of how shriveled things are inside the bubble.
850 Solo hours per week breaks down like this.
Solo auditors on full time auditing at Flag should be doing at LEAST 3 hours per day or 20 hours per week. That is EXTREMELY conservative.
That means there are a grand total of 42.5 people auditing on ALL Solo (R6EW, Clearing Course, OT 1, OT 2, OT 3) at Flag. It means they probably have less than 10 people auditing on OT 3.
At the biggest Advanced Org on earth.
Straight up and vertical hype about "massive international expansion" is the order of the day. Yet AOLA used to have 50 to 100 people at a time auditing on OT 3.
The trouble with living in a bubble is you can convince yourself how wonderful things are with no correlation to reality. Thus, scientologists convince themselves they are taking over the planet. That they are influencing governments. Bringing peace to the Middle East. And things are expanding faster than ever. Nothing could be further from the truth.
The Church of Scientology is literally disappearing up its own asshole.