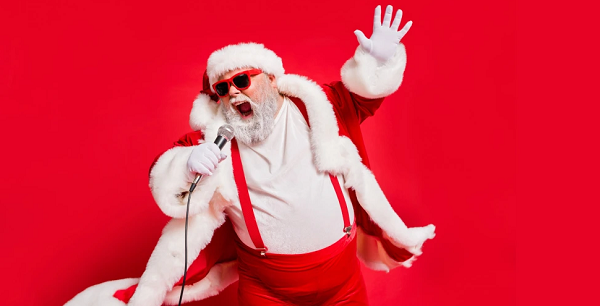 Christi Gordon sent me copies of these pages which were created at Flag, Christmas 1976.
They are the lyrics for a musical performance that was part of the annual Bosun's party (I wrote about the infamous first Bosun's Party at Flag in 1975 in my book).
The lyrics would be considered horrendous "J&D" now — Hubbard had not yet invented that term which was announced in his Bulletin Jokers and Degraders in February 1977 (maybe he got a report about this performance?).
Some of the notable lines:
No need to panic, it's just another bomb threat
The citizens of Clearwater were NOT happy about the arrival of scientology. It was the time of "honk if you hate scientology" and regular bomb threats being called in…
All hands night, every night.
From lack of sleep, I'm getting pale.
The life of a SO member.
Jingle Bells is dedicated to the Guardian's Office wins! A few months later they would be raided in LA and DC and the world would find out the truth about their real activities.
Joy to the world, my stats are up
I'm off of rice and beans!
My see-en-ior won't yell at me
And get some sleep at night
More of the life of a Sea Org member.
On the 12th day of Christmas my pc gave to me
12 Refund Claims
4 cancelled certs
3 Comm Evs
2 purple eyes 
And a post working in the galley!