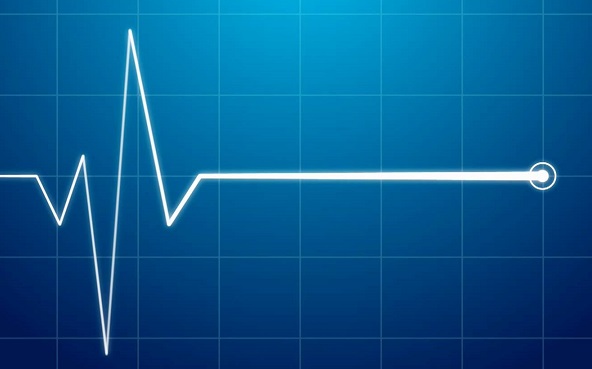 Flag is not putting out stat reports every week any more.
That alone tells you things are really not going well. According to L. Ron Hubbard this is the WORST indicator (no report) and indicative of a looming collapse….
The last report before this was 23 April. That is 6 weeks ago.
And you can see from this latest report: even though they were willing to finally put it out, the number of Super Power and Running Pgm completions combined are lowest since they were first released (the running tally of reports is below — the latest week added to the end in bold).
No wonder they have a 20 man "Flag World Tour" camped in LA trying to round some people up to send to Flag….
Things are not looking good at the Friendliest Place In The World(tm). I bet the regges there are in an absolute frenzy, cannibalizing the few Eastern Europeans and Venezuelans who remain.
And this is yet more proof that the 64X expansion is only measuring the magnitude of the lies they are telling in a desperate effort to pretend the all is well aboard the Titanic.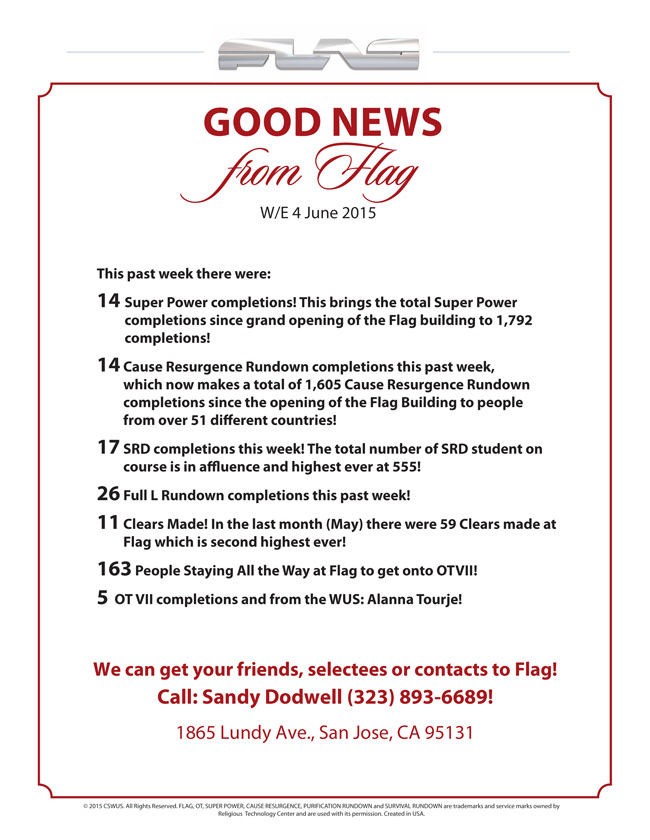 Compared to the earlier postings, this is how the stats look (these figures are earliest weeks first, the latest reports added to the end).
Super Power: 21  24  23  21  20  10  15  23  25  31  11  12  16  19  15  19  19  19  18  14  28  24  25  26  40  24  22  14
Cause Resurgence: 8  9  6  9  11 9  6  22  24  20  17  21  15  19  22  19  20  16  20  24  24  21  20  25  30  18  18  14
L's: 27  29  NR  22 21  17  7  18  23  26  30  22  63  25  23  22 16  29  29  32  28  32  25  33  29  24  35  26
Clears: 8  9  6  9  11  9  6  11  NR  19  8  8  NR  16  9  10  9  10  8  11  13  7  10  13  13 10  10  11
OT VIIs: 9  7  6  11  7  6  10  7  11  NR  8  8  8  16  9  6  9  9  9  9  8  6  6  5  9  5  7  5
Objectives: NR  28  22  18  20  21  NR  NR  NR  26  20  NR  19  19  23  25  25  25  18  21  20  15  23  25  16  19  25  17
Purif: NR  18  11  21  15  NR  NR NR  NR  NR  NR  NR  NR  NR  NR  14  17  16  11  13  18  25  19  NR  NR  NR  NR  NR
Seems they have completely run out of Purif marks…