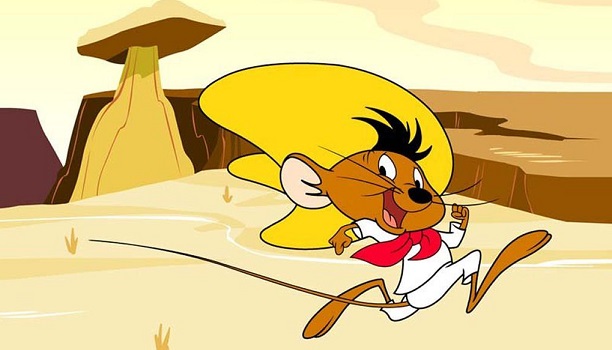 Crazy Edy is at it again.
This woman was once posted as the Quality Executive International! And now is shouting "speed of auditing results" from the rooftops (and offering coupons for smoothies to encourage you go to Flag to be wallet raped by the battalion of regges).
Hi,
Right now there is no better time to go to Flag and get onto New OT VII!   It is fast and we have unique offers to make it more affordable.
Here is how long some recent public took to
Stay All The Way to New OT VII:
1. Idan Gov Ari from Isreal did Solo II, OT Elig, OT I, OT II, OT III, OT IV, OT V, OT VI A, OT VI B & C in 3 months.
2. Rafferty Pendery from the West U.S. did  Solo II, OT I, OT II, OT III, OT IV, OT V, Cause Resurgence Rundown, OT VI A, OT VI B & C in 3 months and 23 days.
3. Ivonne Fang from Taiwan did Solo II, OT I, OT II, OT III, OT IV, OT V, OT VI A, OT VI B & C in 4 months.
4. Jonas Molinder from Sweden did Solo II, R6EW, Clearing Course, OT I, OT II, OT III, OT IV, OT V, Student Hat, Cause Resurgence Rundown, OT VI A, OT VI B & C in 5 months & 3 weeks.
5. Angela Damiani from Italy did OT Elig, OT IV, OT V, OT VI A, OT VI B & C in 2½ months.
All public who Stay All The Way to New OT VII in the Sandcastle, Osceola, FH or Oak Cove get:
Free breakfast in Sandcastle or Palms daily
15% discount on all the new standard vitamins
Weekly coupons for your choice of free protein shakes, protein bars, desserts, coffees, etc.
Free solo auditing briefcase – $100 value!
Given highest priority on room availability, event seating and other amenities upon request – basically, they are RED CARPETED!
This is Giselle Lima from PANAMA. She is one of our more recent OT VI Completions. Here is her success story which tells the tale:
"Today I attested to my OT VI!!!
Four and a half months ago I arrived to the Flag AO as Clear, for my Solo course and my OT Preps. It has being an amazing journey through my OT levels. Staying all the way has been the most amazing thing I've ever done. The data and the abilities I have obtained are way beyond I ever expected.
Now my journey as a Solo NOTs auditor begins! I have learned that this is the most important thing to do in this lifetime. The responsibility I have acquired is on all my dynamics, and now I am working for clearing this planet!
Thank you to all the Sea Org and the AO staff: Without you, achieving this could have not been possible. I would like to thank RTC and COB for this awesome Golden Age of Tech II which has made it easy for me to become a solo auditor.
And of course, thanks to LRH. Thank you, Sir, for sharing this technology with me!"—GL
I want to work with you towards this.  Please call me or write anytime for anything.
Love,
Edy Lundeen
Flag Service Consultant for the Flag AO
323 309 3601
And here is some more enlightenment from Queen of PAC Crazy:
Hello!
LRH Stated:
"There's only one security, and when you've lost that security, you've lost everything you've got. And that is the security of confidence in yourself; to be, to create, to make any position you want to make for yourself. And when you lose that confidence, you've lost the only security you can have. And yet a man, as he lives through life, postulates away to himself that self-confidence. Self-confidence is self-determinism. One's belief in one's ability to determine his own course. As long as one has that, he's got the universe in his pocket. And when he hasn't got that, not all the pearls in China nor all the grain and corn in Iowa can give him security, because that's the only security there is."
– LRH (Postulate Processing – Lecture of 15 October 1951)
The latest news on the 10,000 on Solo NOTs Campaign:
There are now
7,000
ON OR THROUGH SOLO NOTS
NEXT VITAL INTERNATIONAL TARGET:
THE FINAL 3,000
WUS has had an affluence first quarter 2015
New OT VI Completions
OT VI COMPLETIONS FOR 2015:
| | | |
| --- | --- | --- |
| Monica Ayers |                                   | Erika Melrose |
| Cindy Levine |   | Kevin Furland |
| Katherine Landers |   | Curry Chaudior |
| Colleen May |   | Jessica Sudalnik |
| Alan Smith |   | Randy Stryker |
| Uliana Levant |   | Kirill Levant |
| Tim Herrington |   | Cathy Clarke |
| Rafferty Pendry |   | Charlotte Fine |
| Helen Kizler |   | Mark McGovney |
| Shon Gregory |   | Nancy Nishamura |
| Shawn Windle |   |   |
Getting onto and through New OT VII has never been faster.
FLAG WORLD TOUR
If you live in the LA Area, do not miss the Flag World Tour Event on Saturday, 7 pm, May 23rd at the Pasadena Convention Center.
There is a massive tech team coming from the Flag AO. They will answer your questions, give you an up-to-the-minute TE, and assist you to arrive to Flag!
Write to me or call me if you want to be part of the 10,000 on Solo NOTs! I will help you do it!
CONTACT US TODAY:
323 953 3230
Ml,
Edy Lundeen
Flag Service Consultant for the Flag AO
7,000 on or through Solo NOTs EVER, including those who have died and those who have been declared, let alone those who have simply drifted off into the sunset.
And this has only taken 30 years or so. So, of course the "next target" is 10,000. Not 7,500 or even 7,100 or anything sensible.
Based on past history, the 10,000 target should be rolling in sometime in 2027! Hip hip hooray!
Lucky this is a cumulative stat and they never take anyone off, as I bet it is actually going DOWN.
The "top of the bridge" is the end of the road. A dead-end.