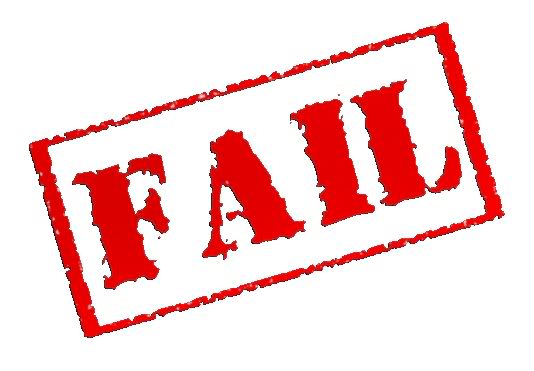 Seriously Jeff, you are getting excited about this? 
21 Super Power Completions (and remember, this is the "surge" of people who paid for this over the past 20 years in order to be first in line). At 20 per week (providing it stays at this artificially inflated level) it will take a year to complete 1000 people. 12 years to complete everyone in the Tampa Bay area and 10,000 years to complete all the Scientologists on earth.
Oh, wait a minute, these are just your phony numbers because if they were real you could not be excited about that as its like being excited about having invested in a pea shooter to fight a nuclear war. But still, even if there are really 25,000 scientologists on earth, its still going to take until 2039 to get them through Super Power (but the good news here is that the number won't be getting any bigger…)
But even more telling, out of the millions of Scientologists on planet earth who have been waiting patiently for the release of the Running Program for 30 years — there are only 111 on it? This has to be a typo? 100 people? That's it? And you are loudly announcing this as "good news"?  
Does ANYTHING qualify as not quite good news? I know nothing would ever be bad news, because that is "entheta" and we don't deal in entheta.
Jeff, come on.  Is this really all you have to try and make it sound wonderful? No wonder there are no numbers on Dear Leader's stat graphs.
But I CAN translate this into Shermanspeak.
Highest Ever Ever people completed Super Power last week and they are rolling off the assembly line like a well-oiled machine, the demand is unparalleled. Meanwhile, we have more people participating in the most OT of all rundowns, Cause Resurgence. They come from 5 continents and are experiencing life changing wins that are driving us relentlessly towards that long envisaged goal of a cleared planet.  Bleh….
Date: Sun, 30 Mar 2014 
From: Flag Office <fscwus@flag.org>
Subject: Good News from Flag!!

GOOD NEWS
FROM FLAG!

W/E 27 March 2014
  21 Full Super Power Completions!!
  33 Cause Resurgence Completions!!
  9 OT VII Completions!!
  8 Clears!!
  27 Ls Completions!!

This past month we have attested 36 Clears!!

This past week we made a total of 26 OTs!! From the WUS area: Larry Price, Patty Cota and Mark Anderson!!

We currently have 111 Scientologists restoring their cause on the Cause Resurgence Rundown!!

Bring your friends, selectees and family into the Flag Office and we will help get them to Flag!!

Call Jeff Mintz (323) 953-3230
UPDATE: In light of this information and last night's post about the desperation to get anyone to show up for the "OT Convention" in LA, you should take a look at this article on Plain Old Thetan's site concerning the March 13 event (Tony O also linked to it). One thing about the reports OUTSIDE the bubble, they are pretty consistent 🙂