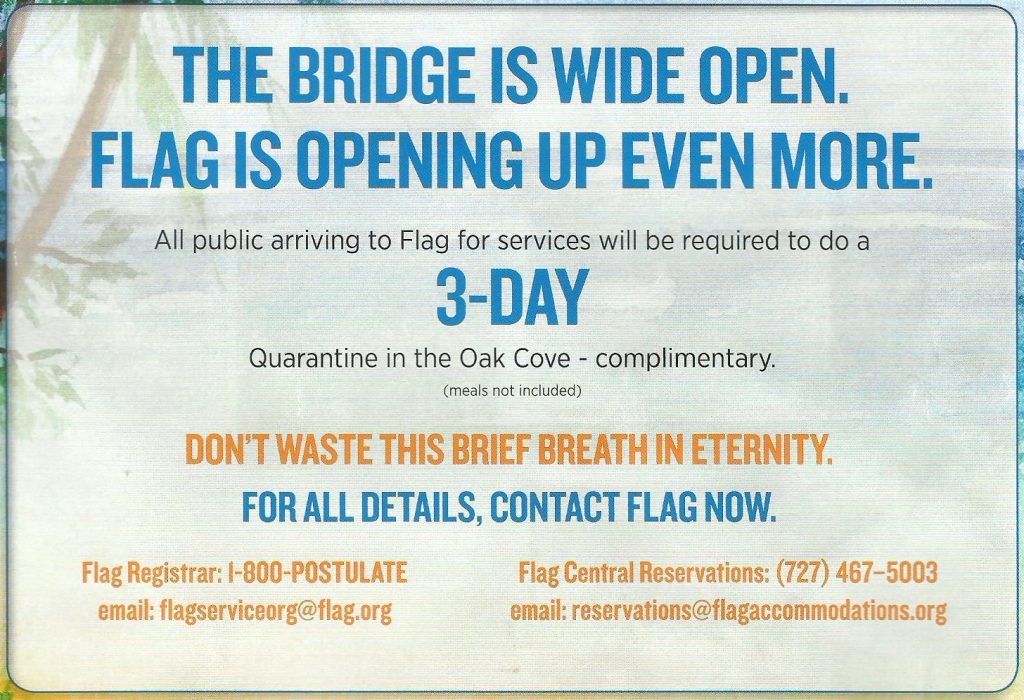 Yes, come to Flag and you will still be forced to quarantine. But it's sort of free — and in the scientology world, that is a really big deal. They never give ANYTHING away for free. The catch here is that you have to buy their food. Because, of course, if you are quarantined you can't go out of the building. And you can't order food from outside to be delivered. So, you can get one of their $20 room service burgers…
Can you believe they are still requiring everyone to quarantine? The US doesn't even require a negative test to fly into the country any more. Just another indication of the paranoia. Of course, Miscavige lives at Flag now, so his personal wellbeing is the priority. Heaven forbid some schlep brought COVID to Dear Leader when arriving to do the Purif… But is there actually any benefit to making someone "quarantine" for 3 days? The guidelines right now are 5 days from no symptoms after testing positive.
And are they really so unaware they don't get how inappropriate it is to talk about "this brief breath" in an announcement about COVID quarantine?
And finally, the phone number for the reg is 1-800-POSTULATE???
This announcement is on the back of the latest promo piece from the Ft Harrison — full of exciting food offers and options ("Jelly filled donut day"), movies (Kevin James' Home Team — they don't know his views on scientology?), "backyard camping" for the kids, karaoke etc etc. Sounds like a summer camp.
But most odd is the cover of this piece: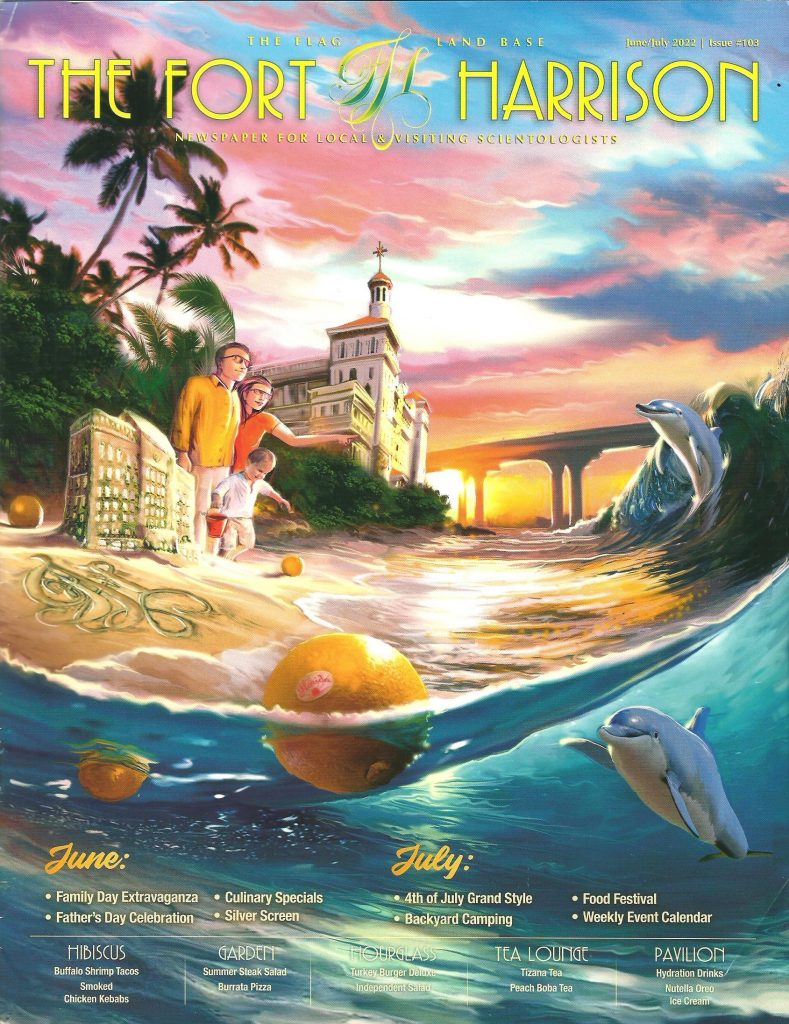 What's with the dolphins? Scientology picked a fight with Clearwater's iconic Winter the dolphin and the Aquarium which is the leading marine life rescue facility on the West coast of Florida.  They should steer clear of dolphin imagery (and nobody has seen waves like this in Cleawater) I think those two people might need some more Dianetics, so they can improve their eyesight… And the oranges in the ocean? What's the deal with that?